---
You can also be interested in these:
---
Noctua has introduced a new product that joins the NH-L9 series, which is dedicated to a low profile design. This time, this series is designed for Ryzen 7000 processors with AM5 socket, especially for those non-X processors that come with a 65W power limit.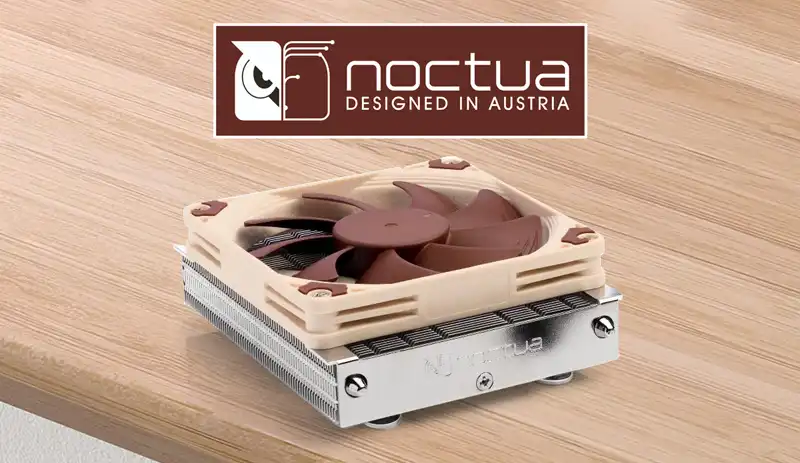 The cooler is only 37mm and is designed more for compact systems like HTPC or SFF (Small Form Factor) computers that are based on Ryzen CPUs with AM5 socket. Noctua is releasing two versions, the normal version and the 'chromax black' version that is completely black.
According to Roland Mossig, the CEO of the company, he states that the 65W Ryzen CPUs that AMD has just released are ideal for creating small but powerful systems, and the new NH-L9a-AM5 is the perfect heatsink. It can easily cool the new 7900, 7700 and 7600 at ultra-silent fan speeds and offers a wide margin if customers want to take them beyond 65W.
It should be noted that the NH-L9a series in the past has received awards for its design and effectiveness in a low-profile format, from the time of the AM3 and AM4 sockets, with over 100 awards.
The Noctua cooler is equipped with the new SecuFirm2 mounting system designed specifically for the AM5 socket. In addition, it has the 92mm NF-A9x14 fan.
The manufacturer claims to offer 100% compatibility with RAM and PCIe, as well as easy access to connectors close to the socket, despite its low height, so there would be no problems with installing any type of RAM memory.
The NH-L9a-AM5 is combined with the NT-H1 thermal paste, which should provide excellent heat transfer from the processor's IHS to the aluminum heatsink.
The launch prices would be, for the NH-L9a-AM5 $44.90 USD and for the NH-L9a-AM5 chromax black $54.90 USD.
---
More stories like this
---