---
You can also be interested in these:
---
This article will provide guidance on selecting an appropriate power supply for a computer equipped with an Nvidia GeForce RTX 3090 graphics card.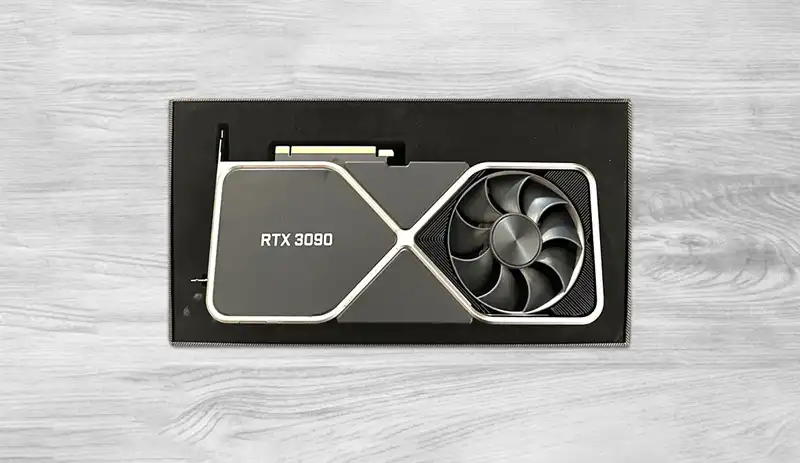 A guide to choosing a power supply for your RTX 3090 GPU
The primary function of a power supply is to convert the AC from your electrical outlet into the DC required by the various components in your computer.
Power capacity
One of the most significant factors to consider when purchasing a power supply is its supported wattage.
To determine the total output power requirements for your power supply, you must calculate the power consumption of each computer component.
The peak power consumption of the Nvidia GeForce RTX 3090 GPU is 350 W.
RTX 3090 GPU – 350W
High-End CPU (e.g., Intel Core i9 13900K) – 253W
Mid-Range CPU (e.g., Intel Core i5 13600K) – 181W
Motherboard – 80W
Optical Drive – 30W
3.5″ Hard Drive – 9W
M.2 or 2.5″ SSD – 9W
140 mm Case/CPU Fan – 6W
120 mm Case/CPU Fan – 6W
80 mm Case/CPU Fan – 3W
By adding up these figures, you can calculate the maximum power usage of your computer.
Including a 100–150 W buffer in your expected power usage is generally recommended. This will provide some flexibility in case of miscalculations and allow for future additions such as more drives, fans, or add-in cards.
In most instances, it is safer to purchase a power supply with a slightly higher wattage than needed to ensure system stability.
Remember to factor in the extra power required for overclocking if you plan to overclock your CPU or GPU. The amount of additional power required could be around 50–100 W, depending on the degree of overclocking.
Power efficiency
Power supplies with higher efficiency ratings consume less energy and generate less heat, enhancing their reliability and reducing noise.
The 80 PLUS certification program rates the energy efficiency of power supplies.
While high-efficiency power supplies may have a higher upfront cost, they can potentially save you money on electricity in the long term.
In terms of power efficiency, lower wattage power supplies are typically more efficient even when idle. Therefore, selecting the appropriate wattage for your power supply might save you more on electricity costs than choosing one with the highest 80 PLUS rating.
Cables
Ensure that your power supply unit (PSU) has the necessary connectors to support the hardware in your system. Cheaper power supplies may compromise on connectors and cables by providing fewer options and shorter lengths.
Consult your motherboard and graphics card documentation to determine the required connector types. When constructing a new PC, purchasing a popular and recently released PSU is usually advisable since it is likely to have the necessary connectors. However, if you're using old components or an outdated power supply, you may encounter compatibility problems.
Here are some common connector types that power supplies support:
24-pin connector for the motherboard
4/8-pin connector for the CPU
6/8/16-pin connectors for graphics cards
SATA Power connector for each SATA HDD or SDD storage device.
The most recent graphics cards and ATX 3.0 power supplies now support a new 16-pin PCIe 5.0 connector that replaces several 8-pin connectors.
Conventional power supplies come with a range of cables to connect your components. However, extra unused power cables can impede airflow, resulting in poorer cooling performance.
In contrast, modular and semi-modular power supplies enable you to attach only the cables you need. As the name implies, semi-modular power supplies have some wires that are soldered on, while you can connect others optionally.
Most power supplies come with cables that are long enough to accommodate mid-sized towers comfortably. If you have a full-size tower, it's a good idea to check reviews and documentation to ensure that the cables are long enough to allow proper cable management.
Power supply form factors
There are various form factors available for power supplies. However, an ATX power supply is typically used for a standard-sized desktop PC build.
Small form factor power supplies are designed to work with a variety of computer case shapes, including mini-PCs.
Power supply features
Overvoltage protection and short circuit protection can help safeguard your components in case of a power surge or accident.
LED lighting is another feature that may interest you depending on your PC goals.
Choosing a cost-effective power supply for the RTX 3090
If you reside in a dorm or a relative's home where you do not pay the power bill or if you don't anticipate your computer being used heavily, then a less efficient PSU with a lower upfront cost may be a more practical option.
On the other hand, if you are concerned about your electric bill or the environment and expect to maintain high CPU or GPU usage, then a more efficient PSU may be a better choice.
Don't exceed 150 W above your anticipated power requirements. Selecting the appropriate power supply will keep electricity expenses to a minimum since higher wattage power supplies will consume some additional power, even when idle.
Recommended PC power supplies for RTX 3090 GPUs
We recommend a power supply within the 750-1650 Watt range and compliant with the ATX 3.0 standard. Here are the top two performers: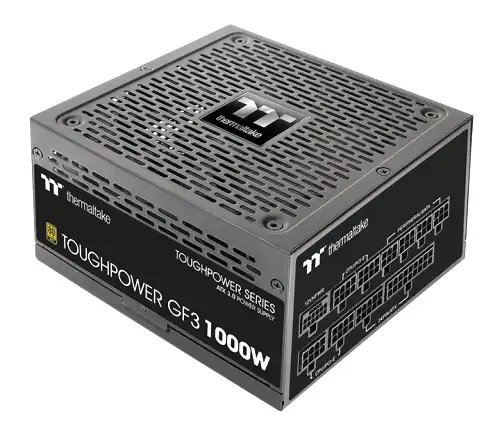 The Thermaltake Toughpower GF3 ATX 3.0 Power Supply
80 PLUS Gold efficiency rating.
ATX 3.0 standard supports newer graphics cards.
Fully modular cabling optimizes airflow and reduces clutter.
Ultra-quiet design.
10-year warranty.
This power supply series is available in power outputs ranging from 750 to 1650 watts.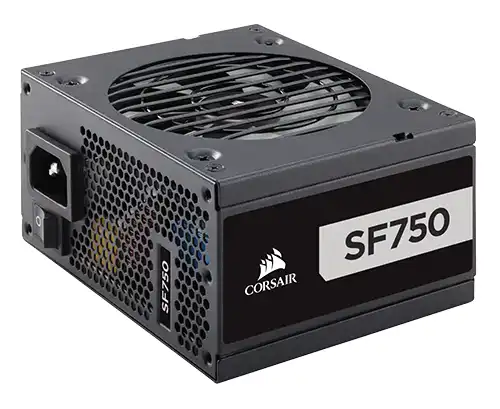 The Corsair SF Series Power Supply
80 PLUS Gold efficiency rating.
Fully modular cabling optimizes airflow and reduces clutter.
Near-silent operation during low usage.
10-year warranty.
This power supply series is available in power outputs ranging from 650 to 1000 watts.
---
More stories like this
---