---
You can also be interested in these:
---
2020 set a historic precedent for Nvidia. With the implementation of the new Ampere graphics architecture the company guaranteed a robust platform for its upcoming products. Likewise, also created an infrastructure that will allow the creation and expansion of the latest generation graphics cards with benefits beyond the use of data focuses and even the most demanding gamers. One of their best exponents in this area is its Nvidia GeForce RTX 3090 which reigns over any other graphics card product today.
After the legacy of the RTX 2080 Ti this product has many expectations to fulfill. In fact, this card outperform its predecessors in a way never seen before. Underneath its ginormous heat sink we will find its BFGPU processor capable of displaying 8K graphics at 60 fps without any effort. Another feature that should be noted is its massive 24GB of GDDR6X memory.
Given its incredible features to handle 3D graphics and its performance, this graphics card has become the standard at the hardware level for gamers and creative professionals. It should also be noted that being one of the best performing products on the market, it is the go-to choice if you want to build a computer that guarantees future operability.
What is under the hood?
Built on the Ampere graphics architecture, this beast is packing 10,496 Nvidia CUDA Cores, arranged in 82 Streaming Multiprocessors (82SM). Additionally it has 328 third-generation Tensor cores and 82 RT cores. Each streaming multiprocessor is capable of handling data loads in FP32 formats, which means that the CUDA core count per SM is doubled. It is this factor that makes this graphic card a real gem.
With its incredible 24GB of GDDR6X memory and a 384-bit bus, the RTX 3090 has a total bandwidth of 936 GB per seconds. This is almost a Terabyte of data for every second. This configuration makes even the most process-intensive 3D renders seem like child's play.
The Nvidia GeForce RTX 3090 doesn't just have hardware-level features. Even the way the card manages its resources to calculate light ray tracing optimizes the simulation of the physical behaviour of light as it bounces off surfaces. Also comes with Deep Learning Super Sampling (Nvidia DLSS) that uses the power of AI to accelerate the frame rate without loosing quality giving you crystal clear images and smooth transitions and gameplay.
Speaking of the software behind the Nvidia GeForce RTX 3090, additionally you will find the NVIDIA Broadcast app. This program significantly improves the quality of transmission of our livestreams, both in video and audio. Video conference and media streaming applications will benefit from this inclusion.
| | |
| --- | --- |
| NVIDIA CUDA Cores | 10496 |
| Standard Memory Config | 24 GB GDDR6X |
| Memory Interface Width | 384-bit |
| Ray Tracing Cores | 2nd Generation |
| Tensor Cores | 3rd Generation |
| NVIDIA Architecture | Ampere |
| NVIDIA Encoder | 7th Generation |
| NVIDIA Decoder | 5th Generation |
| Maximum Digital Resolution | 7680 x 4320 |
| Standard Display Connectors | HDMI 2.1, 3x DisplayPort 1.4a |
| Multi Monitor | 4 |
| HDCP | 2.3 |
Let's talk about performance
If you are not still convinced after reviewing the specs, let's see why this is currently the most powerful video card on the market. To get an idea, this card is 10-20% more powerful than its predecessor, the GeForce RTX 3080.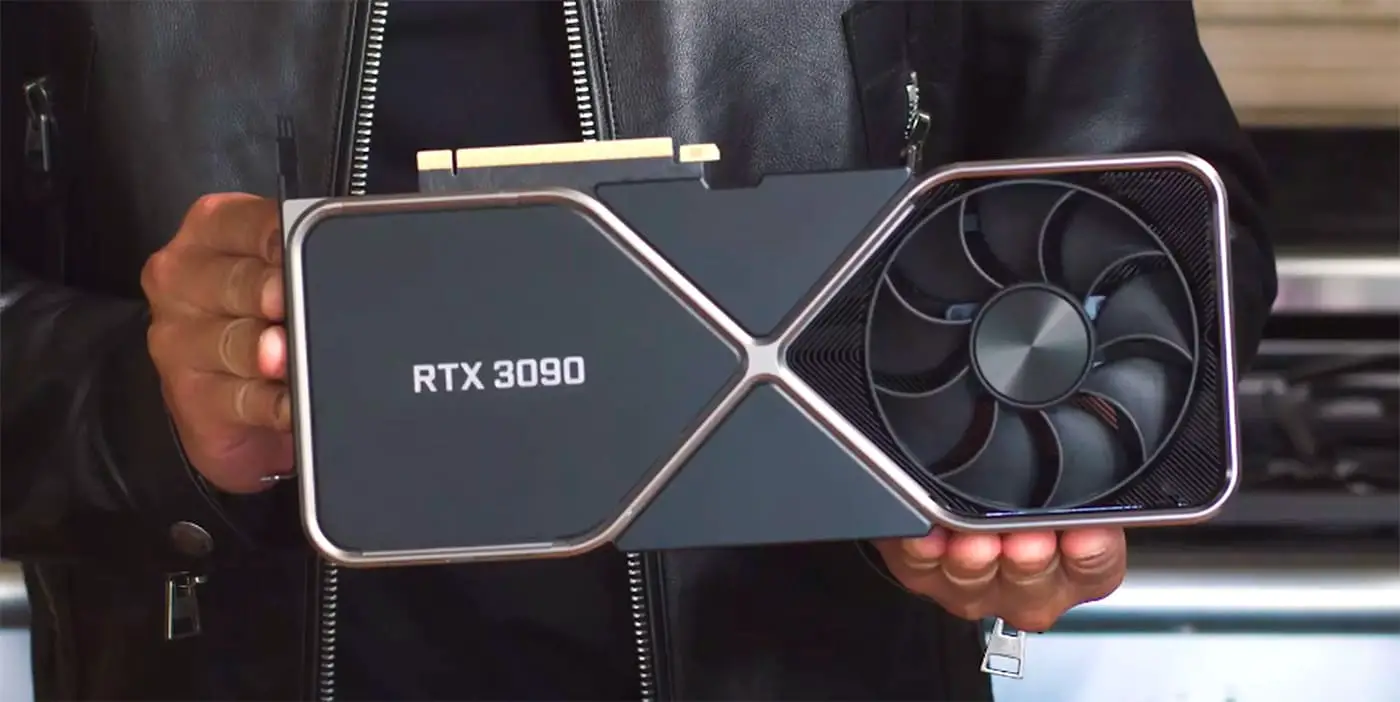 In testing, this card shows unmatched 4K performance, averaging 60-70 fps. This is the world's first video card to deliver a "playable" 8K frame rate of 40fps. These numbers may not be so impressionable, but judging by the circumstances, it is the only product that exists that is capable of such results. Perhaps it is still not so common to watch video games in 8K.
At 4K (which is still not the average resolution on TVs and monitors) this graphics card shines. We can afford to raise all settings to their maximum and yet we are guaranteed excellent performance.
What is the catch?
As you might expect, the video card market is always particularly expensive. The average price of a video card, when budgeting for a new gaming computer is always even higher than the price of a processor. This news is not very encouraging, since compared to the previous model (RTX 3080), the Nvidia GeForce RTX 3090 doubles its price, at a benefit of 15% more in performance. For many, this is not a fair deal.
The video card is currently on sale at a price of around $ 1,500 USD. It is too early to say if this will be its plateau price, or we will see another model come out that cuts a bit of fat from it. Nvidia assures that this is a video card promoted for gamers. However, at that price range, it seems that this product will be mostly seen on NASA or Tesla computers.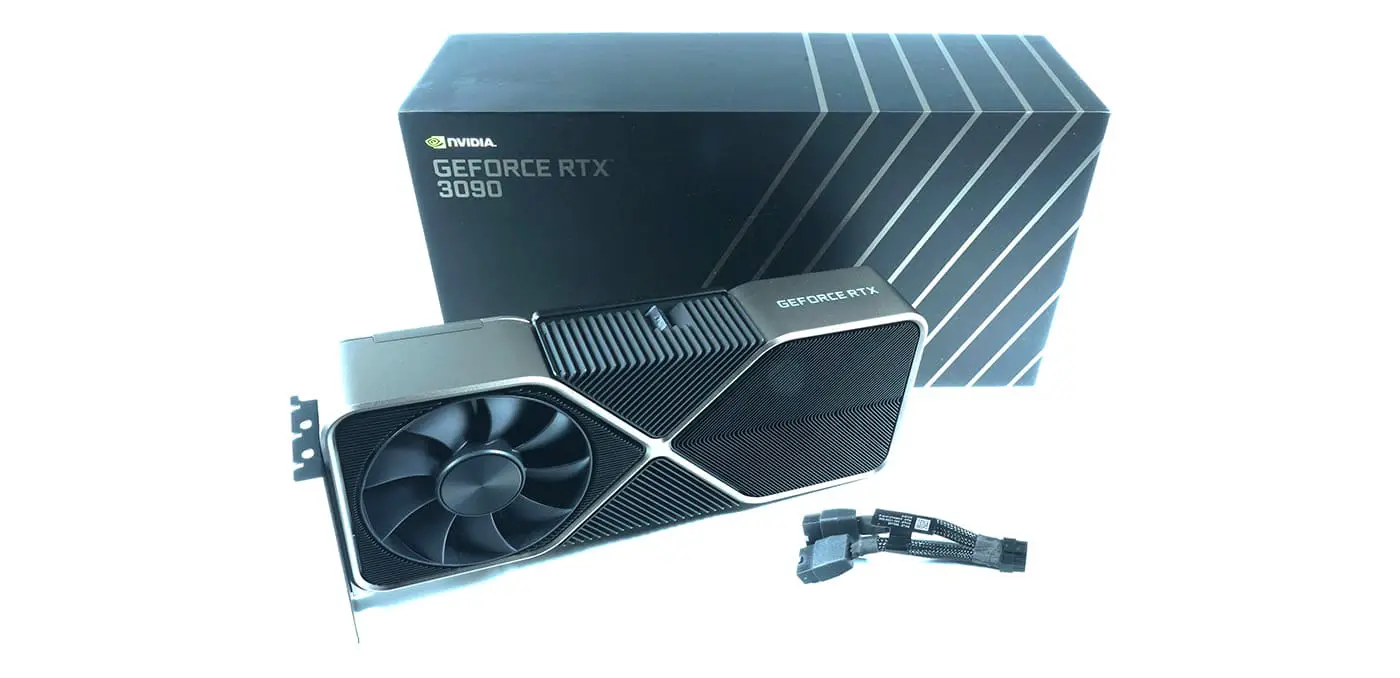 Something very particular that emerged from the tests with this card is its power consumption. Nvidia assures that having a 750W power supply is enough to supply this beast with energy. Even so, the power consumption peaks in the benchmark tests showed 357W, which is extremely considerable for just one resource. If you have the possibility to purchase the Nvidia GeForce RTX 3090, the ideal would be to have a power supply of at least 1000W.
Another aspect that arouses a bit of anxiety on the part of users is its size. This card measures 12.3 "(313 mm) long and 5.4" (138 mm) wide, occupying 3 slots.
Closing remarks
Nvidia's Ampere graphics architecture is here to stay. It was only at the end of last year that it was developed and yet we are seeing products that go beyond even imagined capabilities. The case of the GeForce RTX 3090, at performance level, is just the tip of the iceberg in becoming the technology that will lay the foundations of a whole new revolution of graphics cards.
Whether your budget or anxiety not to have the best computer ever is worth the cost, this is a 100% recommended product. This is not only the best video card today, but the first in a series that has revolutionized its market.
---
More stories like this
---