---
You can also be interested in these:
---
Now more than ever, gaming companies are utilizing their players' willingness to pay for in-game content to get even more returns on their releases. With so many different types of promotions, events, and challenges, the possibilities for getting players to purchase exclusive content are higher than ever before. Some companies rely on constant pay to play options in order for those who play their games to have an edge against their opponents. Then, there are companies that limit their buyable items to certain events or competitions. This is the case of the record-high CS:GO AWP Dragon Lore skin purchase.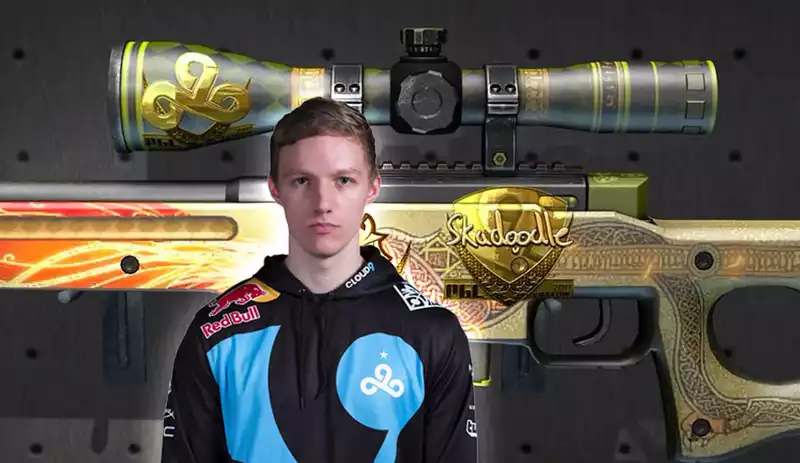 The game Counter Strike has provided players with purchasable loot boxes, boxes that can be purchased within a game with real money that can give the player limited edition items that they wouldn't be able to get anywhere else. These boxes contain limited edition skins, which are cosmetics that can be applied to a player's weapons or clothing. For specific events, such as tournaments, spectators will have a chance for crates that not only contain rare skins, but also virtual stickers that contain the autographs of some of the players. So, when ELeague Major: Boston rolled around at the beginning of 2018, players and collectors were ready to see what sorts of treasures they could find in the loot boxes that came with the event.
The Coveted Skins
The skins for the ELeague Major: Boston were a part of a 3rd party venture that brought back limited-run skins from other competitions in various states of newness and had stickers of the current competitors that could be obtained with the skins. Out of these skins, the Dragon Lore set of skins has the lowest probability of being found in a loot box or tournament goodie bag. To put it into perspective, some of the rarer Dragon Lore skins have sold online for over $1,500, and those are just the ones that aren't part of a limited event. With the introduction of competition only goody bags and loot boxes that can only be accessed for a short amount of time, the chances of someone being able to get a Dragon Lore skin to begin with is quite low.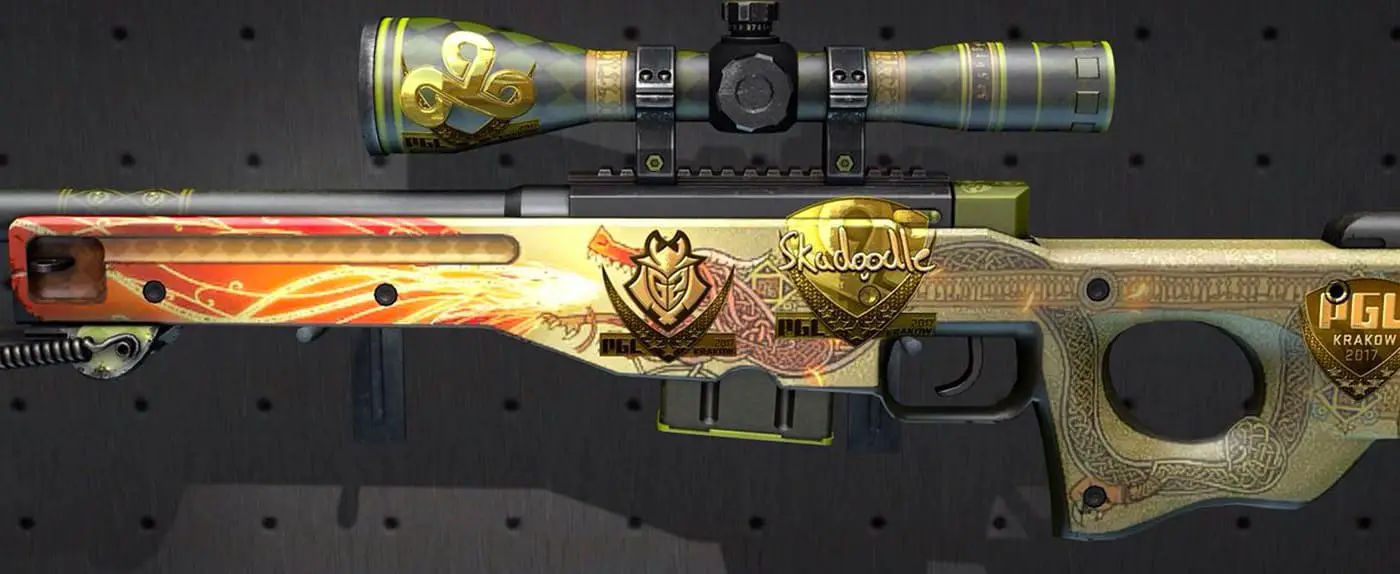 The most coveted Dragon Lore skin is the CS:GO AWP Dragon Lore skin, which was leftover from a tournament event that took place back in 2017. The skin could be found in various states, meaning that it could look battle-worn or like it was just painted. The rarer types are the skins that feature no flaws at all, referred to as "Factory New." A skin of this rarity is almost impossible to pull from a loot box by itself, but the one that we're discussing had an added bonus that made the odds even more astronomical. The CS:GO AWP Dragon Lore skin included a sticker of an autograph by one of the ELeague Major: Boston winners, Tyler "Skadoodle" Latham, who led his team to victory in the tournament. This CS:GO AWP Dragon Lore skin with the sticker was found in a loot box and promptly sold off to a collector.
The rarity of the CS:GO AWP Dragon Lore skin was high enough to begin with, but with the fact that it was "signed" by one of the winners of the tournament, there was already an expectation that it would be purchased by collectors at a very high price. There is a whole market for skins, entire websites dedicated to those who collect them from completing challenges or purchasing loot boxes in order to make more money by selling the skins when their demand goes up. This can take anywhere from a few months to years, but with the CS:GO AWP Dragon Lore skin, it took just hours to change hands.
The Big Purchase
The CS:GO AWP Dragon Lore skin was originally purchased by a collector named Drone, who paid a whopping $35,000 for the skin while the tournament was in progress. Then, they placed the skin up for sale on OPSkins, a trading site for those looking to purchase skins for weapons without having to purchase loot boxes. When the American team was announced to have won the ELeague Major: Boston, a game that many spectators said was one of the best competitions they'd ever witnessed, Drone began to get offers on the skin for far more than its originally listed price. Drone was able to easily find a buyer and the two parties settled on a price of $61,000 for the skin just a few hours after Drone had listed it on the website.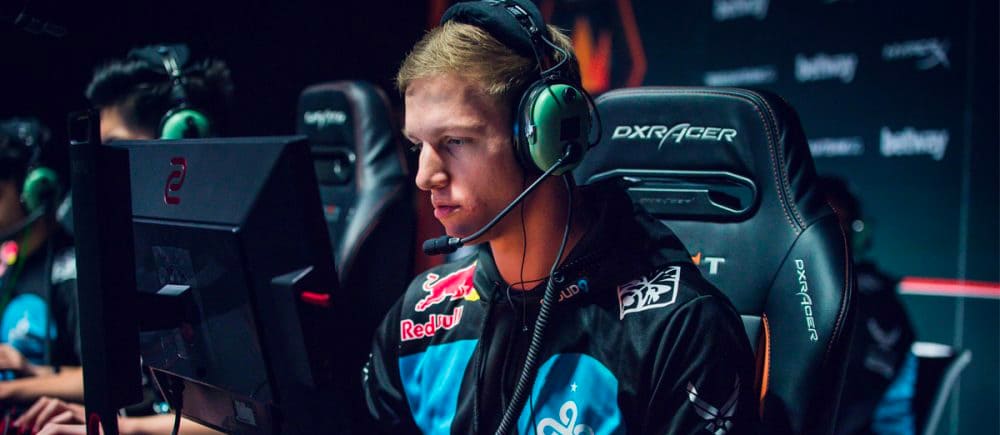 The buyer has wished to remain anonymous after their purchase of the CS:GO AWP Dragon Lore skin. Drone was more than satisfied with the terms of the purchase, especially after the drastic change in price from when they first purchased it. Like many others who deal with skins online, Drone is more than happy to pay large sums of money to get rare skins or limited edition loot boxes. They have gone on the record saying that they had been a fan of Counter Strike before dealing in limited items and being able to make money off of something they enjoy is just an added bonus.
For those not familiar with loot boxes or don't see the appeal of skins, the CS:GO AWP Dragon Lore skin's purchase can be seen as something frivolous. Just as someone would purchase a limited edition car or book, it's not dissimilar and collectors are more than happy to show off their purchases during events and on message boards. Those who critique such purchases claim that not being able to purchase something physical isn't worth it. Avid collectors of Counter Strike skins beg to differ, citing that being able to get a rare skin shows your dedication to the game. Whatever side of the argument you find yourself, the CS:GO AWP Dragon Lore's purchase has shown that no amount is too much for fans of Counter Strike to pay for limited items.
---
More stories like this
---