---
You can also be interested in these:
---
Now that Nintendo Direct Mini has ended and given us exciting updates on all the games that will be available on Nintendo Switch soon, let us tell you one thing; we are bouncing off the walls. It is getting harder for us to now wait until we can play all the interesting titles that we have listed down for you below as well.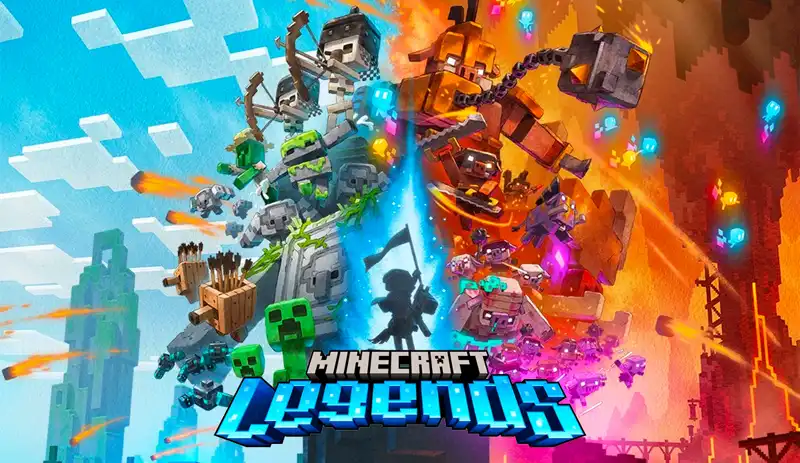 So, we will not keep you waiting anymore, dive in to find out our top ten new Nintendo Switch titles announced that we have loved so far the most.
1. Mario + Rabbids Sparks of Hope
Ah, Mario is at it again with the tactical role-playing game and who wouldn't want to play. In this game, Mario has three more heroes who will be saving Sparks from Cursa who wishes on absorbing all the energy in the galaxy. You must join Mario on this mission to rescue Sparks while outsmarting Cursa and his battles. Sparks of Home will be launching on Nintendo on 20th October 2022, good luck!
2. Disney Dreamlight Valley
Disney Dreamlight Valley is a life-stimulation and trust us; it is going to be amazing. In the gameplay, you will have to bring life and magic back to the Dreamlight Valley along with your Disney friends. The game allows you to choose your avatar and customize it to your dreams. Dreamlight Valley will be available to play on Nintendo Switch by 6 th September 2022.
3. Monster Hunter Rise: Sunbreak
This expansion of Monster Hunter Sunrise only gets more challenging and gripping where you fight with monstrous creatures with newer combat options. It only gets better with the option of playing it online for a co-op play. So to ensure that you only win the game without any internet issues, call CenturyLink customer service to get connected to the ultimate gaming speeds. Monster Hunter Rise: Sunbreak will be available for gamers in August 2022.
4. Minecraft Legends
In Minecraft Legends, action-strategy gameplay skillfully combines with the universe of Minecraft. Enemies from another dimension have attacked a lovely country surrounded by the natural beauty around. The game will be hitting Nintendo Switch by 2023, so until then, you will have to wait till you can fight the monsters and other threats to your universe.
5. Dragon Quest Treasures
In this Dragon Quest Spin off, you will be questing for treasures through the world of Draconia, where you will have to team up with monsters and people alike. Dragon Quest Treasures will be released on 9th December 2022. Are you ready to go treasure hunting with two siblings and their two fellows, living their dreams?
6. Sonic Frontiers
Another Sonic action! The game sets in Starfall Islands that you have to make across. Using Sonic's blazing speed, you will have to dodge the ancient yet mysterious civilization inhabiting Starfall. So, are you ready to embark on this mission with Sonic Frontier which will be speeding its way to your Nintendo Switch this holiday?
7. Harvestella
This fantasy world will take you on a ride where you will be building new relationships, collecting materials, and just living your everyday life in passing seasons (Yes, just a sims world). However, since Harvestella is an interesting role-playing game, it will give you the responsibility of saving your village; Lethe, from dying in the Death Season and the monsters that threaten Lethe's peace. Harvestella will be hitting Nintendo Switch on 4 th November 2022.
8. Return to Monkey Island
If you loved The Secret of Monkey Island, and Monkey Island 2: LeChuck's revenge, then you are in for a ride with Return to Monkey Island, as the story picks up right where it left off. So, get ready to hop on this adventure of exploring islands and solving puzzles to survive. The game will be available on Nintendo Switch by the end of this year.
9. Pac-Man World Re-PAC
Who isn't familiar with Pac-Man? We all grew up playing this game and it marks one of the most cherished memories. However, when we heard about a new version of Pac- Man World, boy, we cannot contain the excitement and are prepared for spending hours in this game once again. The gameplay revolves around Pac-Man's family being kidnapped and he sets off on the journey to release them from Ghost Island. You can embark with Pac-Man on his journey on 26th August 2022.
10. Blanc
This game is an interesting one with black and white graphics, where unexpected companions must work together in this emotional adventure to navigate the icy wilderness and face natural challenges while playing to their particular strengths. It can also be plated online or on a local network. You will be able to visit the wilderness of Blanc by February 2023, until then you can enjoy it with the others listed here.
Wrapping Up
And it's a wrap with our top ten selection of the games hitting Nintendo Switch this year and we are just excited to play all these exciting titles.
---
More stories like this
---