---
You can also be interested in these:
---
eSports is a diverse industry, covering individual and team competitions for different games on different platforms. People become eSports players for different reasons, such as public recognition or the ability to turn a hobby into a profession, as well as the way the scope of the industry has made room for clear growth.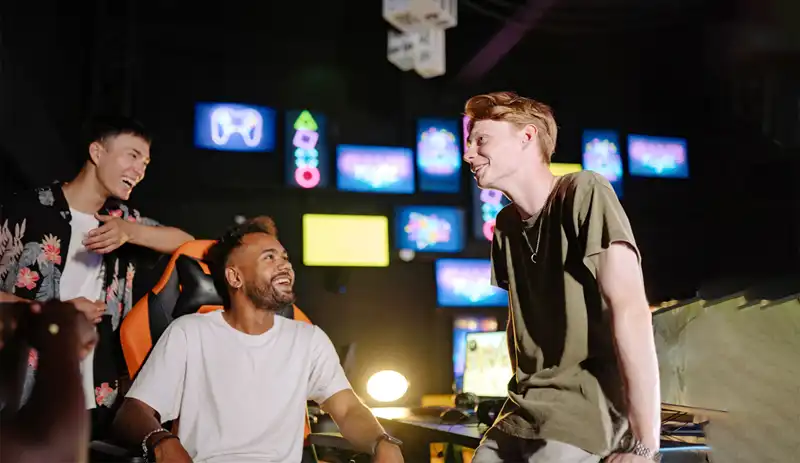 In fact, the eSports industry has evolved into a complex digital ecosystem worth $1.8 billion this year. The demands of the field have translated to more work opportunities to keep this ecosystem growing and this extends beyond just being an eSports player. In fact, there are many career opportunities for those who have either retired from playing professionally or have never played before.
What are these jobs beyond the screen? Here's a look at non-player careers below.
eSports coach
Just like traditional sports, eSports requires trainers and coaches. The same level of dedication is required for eSports coaches, but a major difference is that, especially on a collegiate level, most aren't high level gamers or even gamers at all. The scope of eSports coaching for younger players is based on organizing activities, and making players feel like they belong.
At a professional level, however, eSports coaches are crucial in helping teams be victorious, especially for team games like Valorant. Here, players depend on a good strategy from someone who can see the bigger picture — the coach. To become a professional coach, it is important to build your portfolio and start coaching for smaller ventures before moving up.
eSports caster
To make games more engaging for everyone, we have casters who provide play-by-play commentary and an analytical view of the game. This requires extensive knowledge of the game, which is why most casters come from eSports and moved onto casting as a post-playing career.
This is why many of the top eSports casters in the field of League of Legends were former players of the game. These greats include Trevor "Quickshot" Henry, Sam "Kobe" Hartman-Kenzler, and even Joshua "Jatt" Leesman, who all came from different backgrounds, but eventually found their passions as casters. A competitive playing background isn't strictly necessary, though, and as long as you understand the rules and strategies, you can try your hand at casting.
eSports translator
eSports can easily bypass geographical limitations through the screen and reach a global audience. To help international enthusiasts, translators add subtitles to matches and local commentary, as well as translate articles and other information so it's accessible for fans all over the world.
Many translators start out as eSports fans, and are often hired by an organization. This gives them exposure to different fields like coaching and broadcasting, which eventually helps them build their basic knowledge of gaming jargon.
Social media strategist
Matches between top teams are usually broadcasted live on platforms like YouTube Gaming, Twitch or Facebook. To successfully attract viewers, spreading awareness about the broadcast schedule is the key.
However, cutting through the online traffic can be difficult. This is why social media strategists in sport continuously analyze relevant social media data for trends. For example, 90% of eSports fans use Twitter to keep up with the latest updates, but many influencers get their fanbase from Instagram. Using different data, it's possible to tailor specific strategies to run promotional campaigns.
In this aspect, familiarization with the industry, communication skills, creativity, and copywriting are crucial. Expertise in the gameplay isn't, however, and this makes the career a great choice for non-players.
Sales manager
A playing background isn't necessary here, either, as long as you're trained in sales. Alex Shybanov, Senior Sales Manager for CEE Region and PandaScore, similarly discusses the need for a data-driven approach in sales. This achieves the best results for a fast-growing industry, allowing sales managers to sell tickets, conceptualize merchandise, and bring in sponsors and corporate partnerships. As the industry continues to expand, this is particularly crucial for selling eSports to sponsors.
The eSports industry is still maturing, so most related careers don't have a traditional pathway into them yet. However, the industry is constantly growing and adapting, and if you want to turn your eSports passion into a career then you can adapt, too.
Feature specially written for digitalmasta.com
Written by: JBean
---
More stories like this
---