---
You can also be interested in these:
---
In recent years, the choice and search for mini-PC setups has been a direct result of the development of efficient energetic solutions, the reduction of manufacturing processes and the increasing semiconductor shortage affecting the market; with these factors in play, many users have migrated and shown preference for Barebone Gaming Systems. These builds are nothing more than Mini-PCs with all of the essentials and desired equipment we are looking for on pricier, advanced rigs.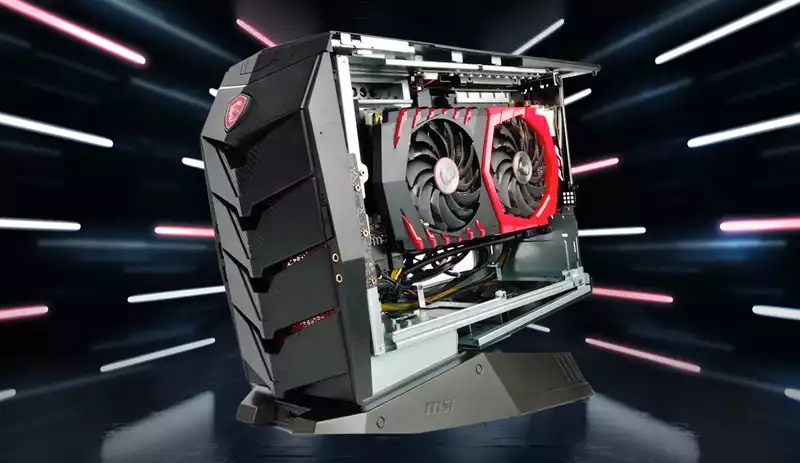 They offer many well wished commodities in the form of: portability, space saving, processing power, as well as CPU and GPU, for an adequate price. We will be taking a look at the Barebone Gaming System built on the Zotac Zbox Magnus One, providing its details to really assess if it can actually be considered as a good or worthy option for a gaming PC, or as they will be mostly known: gaming Barebones PC.
Barebone or Mini PC? 
To better understand what we are discussing and why it is becoming a great option for many users, we will begin explaining a bit in detail what a gaming Barebones PC is. Considered a Mini-PC, a Barebone Gaming System refers to a computer case with reduced dimensions and a custom design with some omitted elements that need to be purchased by the user in order for the system to fully function. Normally these elements are RAM or storage units, although there are some that leave out the processor and operating system as well. 
A positive note for this special condition is the fact that the possibility for the user opens up to be able to select and customize the hardware needed to complete the system depending on each specific budget intended, comprising the cost for the additional hardware plus the Barebone Gaming System. And like any positive side, it does have its negative connotation, due to the fact that the cost of some hardware equipment does not compensate for the fact of actually purchasing a gaming Barebones PC against a regular complete gaming PC build.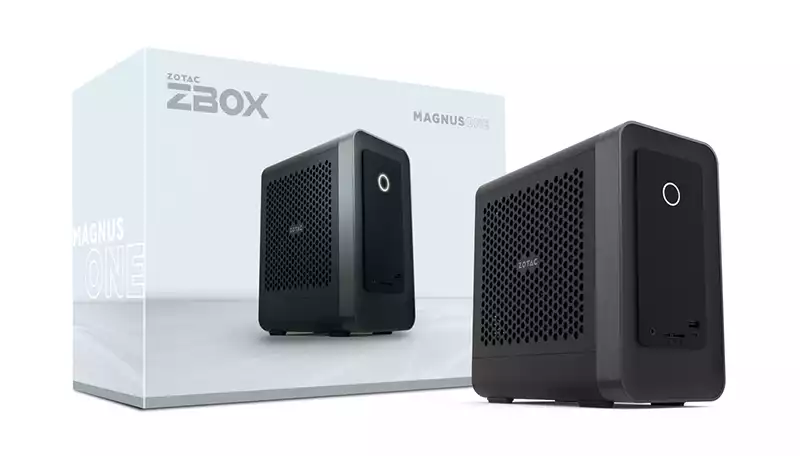 Despite being considered a Mini-PC, it usually varies in size (although it maintains regular ITX proportions) and many other factors such as using exchangeable desktop processing models, having a dedicated GPU and a robust internal power supply. There are some other pointers we should provide to aid in the mission of deciding when to buy one system over the other: a gaming Barebones PC will be perfect for 3D titles with high demands, rendering, designing and even content creation; with a mini-PC, you could set up a studio, use it as multimedia unit or work station due to their compact size and you can even set it up behind a monitor if its VESA compatible. 
Under the chassis 
One of the first things we notice as we study the barebone system is the design. Knowing what it is and how it works, we become aware of the expansion possibilities that the rig allows and therefore, the importance of storage and cooling systems pertaining to a barebone in spite of being considered a Mini-PC. The most recent gaming equipment that we can get stock and a fair price for, the Zotak Zbox Magnus One, will be the referenced for this article as we have all the performance information on it. 
This build might not be the smallest one there is, when comparing it to an Intel NUC Extreme that might be even more minimal, but the spacing and design for the Zotak Zbox Magnus One grants a decent air flow to compensate for the high CPU and GPU processing performance levels. With grids on both sides and a double fan for the hot air, the CPU and GPU are evenly aired out elegantly even when it comes to a non-gaming setup. 
Talking about direct numbers, the dimension for this barebone (Zotak Zbox) is of 266 x 126 x 249 mm, hitting us with Mini-PC measurements right out, as a customized and modified motherboard was needed to fit this scope. Fitted with a double fanned, 2 slot Zotak RTX 3070 LHR -a desktop GPU model- occupying part of the 8,3 L of capacity on this assembly.
This type of dimensions cannot be seen on almost any Mini-PC, as this GPU and many others parts are exchangeable with just taking the case off; like the included GPU, being a desktop unit, can be upgraded to a more competent one that fits in the set up allowing us to easily sell the previous one. For storage, gamers would rejoice as the barebone's motherboard supports up to two units of M.2 SSD 2280 PCIe 3.0 and even has space for a 2.5" SATA SSD. 
Performance summary
As we have mentioned, cooling and airflow are a key item in the decision to acquire a gaming Barebones PC, although having a desktop CPU does not really guarantee us peak performance. For example, the Zotak Zbox comes furnished with a locked 10th gen Intel Coffee Lake (the i7 10700 and i5 10400) with 14 nm node highly optimized and with great efficiency and temperature control levels. After running some performance tests, we are presented with facts we already feared and is that this gaming Barebones PC will not reach peak performance as the Turbo Boost has been diminished to 100 MHz from its max level, in order to never go over the 70-75 C for the equipment. 
When it comes to GPU, the price offered for a dedicated GPU doesn't really compensate having a Barebone Gaming System without it, moreover when the performance of the unit included on -at least on the Zotak Zbox- grants perfect performance and commodity, since some of these hardware packs like the magnus one come with a Coolmod, complete with RAM and SSD. The best news we have is that quality keeps its tabs, with an excellent hold against the i9 10850K with an RTX 3060 that provides swift 2k and 4k, for high resolution gaming.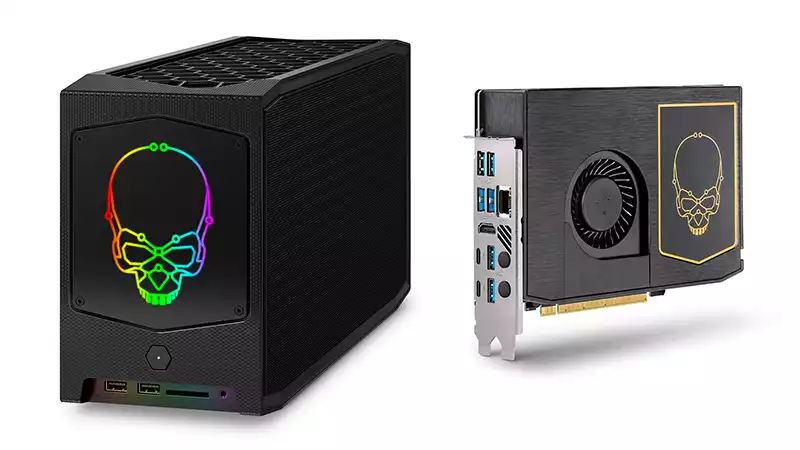 Another noteworthy fact is the one briefed previously on RAM and storage. Some units like the CoolPC Magnus II come complete with these pieces of hardware but the decision to buy these separately is still on the table. Why? It will entirely depend on our budget and intended setup, and if the offered barebone unit specification offers any advantage over acquiring these units separately. As some come with just 16GB RAM, some users might want to harness a better deal with a 2 x 16GB configuration when it comes to gaming setups. 
It is only when referring to storage that we fully believe the offered unit is actually a great steal for Mini-PCs, but it still leaves us with the opportunity to choose better modules that suit our needs and budget, like for example, the possibility to get a cheaper SATA SSD instead of the 1 TB Samsung 970 Evo SSD offered (on the Zotak Zbox). 
What we think about the system
On some final notes, we believe the Barebone Gaming System is an excellent choice for gamers due to all the possibilities that open up with it, despite the undervoltage and limited cooling set up, since we are able to modify it or enjoy it as they come, being aware that they do offer some great specs comparable with real PCs. Since pricing is our best ally here, we do consider getting a completed barebone a feasible option, since it matches a dedicated GPU units market price, making them an actually attractive amenity for anyone trying to save on their gaming structure.
---
More stories like this
---