---
You can also be interested in these:
---
The 13th generation of Intel's most popular CPU lineup will be launch in 2022. This new processor, codename Raptor Lake, will be built on 10 nm and based in the Intel's 7 node with a two-figure improvement in performance, 24 cores and 32 threads. It promises an out-of-the-charts increase of processing power, and although it shares the same fabrication process as the Alder Lake, the architecture is completely new.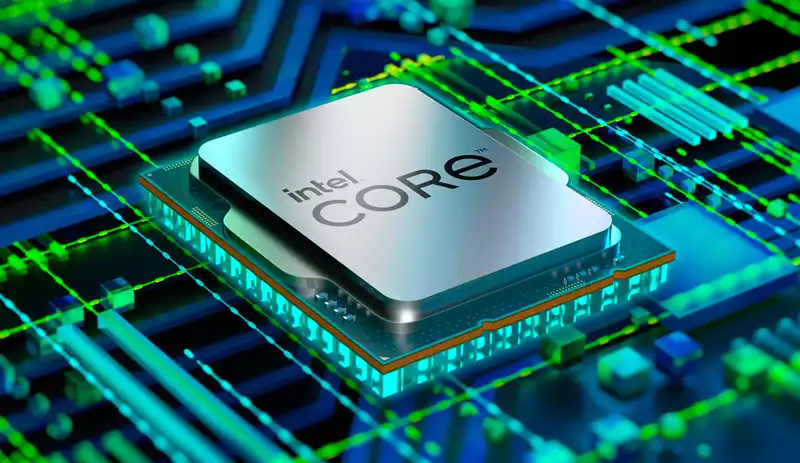 One of the most exciting news is the Raptor Lake's LGA 1700 socket and DDR4 compatibility. This was indeed great news with lots of implications in the computing ecosystem. Not only it prolongs the life of LGA 1700 motherboards, but it also shares it with Alder Lake processors. On the other hand, this allows a little bit more time to DDR5 to mature and develop to become more reliable and why not accessible.
Intel Alder Lake vs Raptor Lake: Similarities and differences
Just like in the Alder Lake specs, the Intel Raptor Lake processor represents the 13th generation of the Intel Core processors and now the second LGA 1700 compatible. Another aspect in common with the previous generation CPU is the compatibility with DDR4 RAM memories.
Both Raptor Lake and Alder Lake are built using the same fabrication node, the Intel 7. Just like the Alder Lake, this newest version will have a hybrid core configuration, favoring high-demanding processing tasks and passive less-intensive tasks, a combination of potency and efficiency.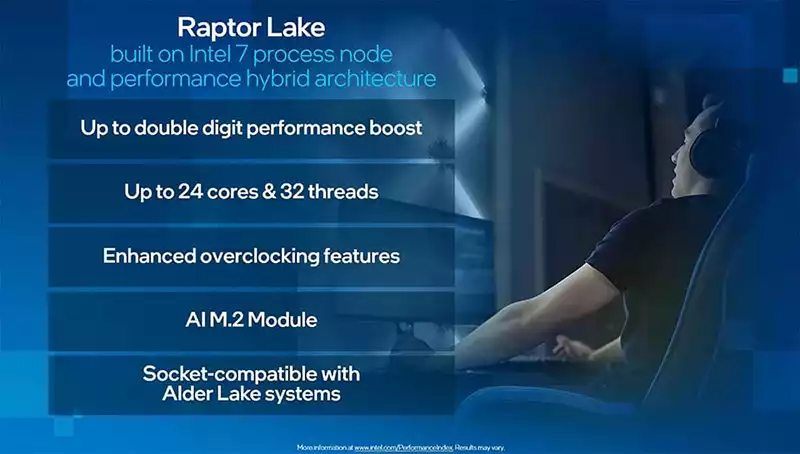 Where the Intel Raptor Lake draws the line is in its core count. This processor will be an untameable beast with its 24 cores and 32 threads. It is presumably the direct competition of the Ryzen 7000, but with these specs AMD will have to do their best this time.
There are exciting improvements with this new processor, like the jaw dropping performance reports and benchmarks in overclocking, compatibility with Intel XMP 3.0. In terms of the BIOS, it remains to be seen what type of compatibility the Raptor Lake would have, because alleguedly, it has support with the series 600.
It is a recurrent occurrence the Gracemont cores on these chips, as well as the compatibility with DDR4 and DDR5 at 5600 in the motherboards. It has support with PCI Express 5.0 in both the motherboard slots and in M.2.
Performance tests
There has been benchmarks circulating around the web of early models of the Raptor Lake, identified as Genuine Intel R 0000. In high-performance tests using Blender and Adobe Premier have had an outstanding result, and it is noticeable how the load of the processor is shared between all the cores.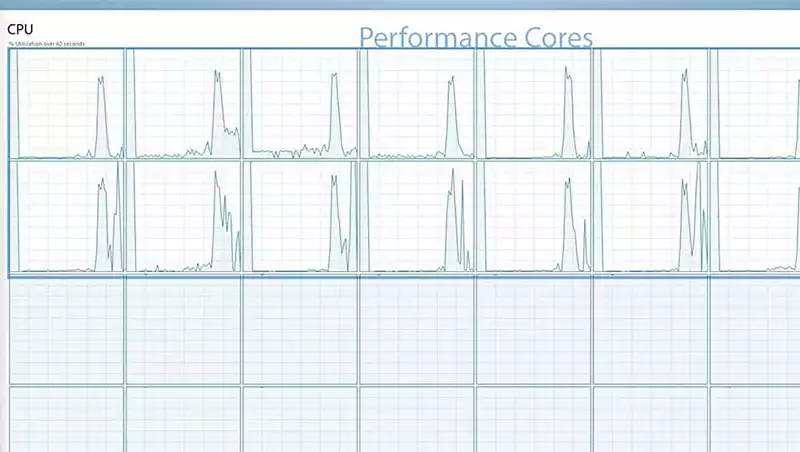 Launching
The launch of the Intel Raptor Lake is programmed for launch on the second half of 2022. The Ryzen 7000 with Zen 4 architecture and 5 nm process will be released any time soon.
---
More stories like this
---