---
You can also be interested in these:
---
As Intel's 13th Generation processors have been released, PC gamers have started to question the differences between the new chipsets and CPUs. What are the benefits of 13th Generation? What sets the Z690 and Z790 chipset designs apart from each other? Will a new motherboard be required to use these latest processors?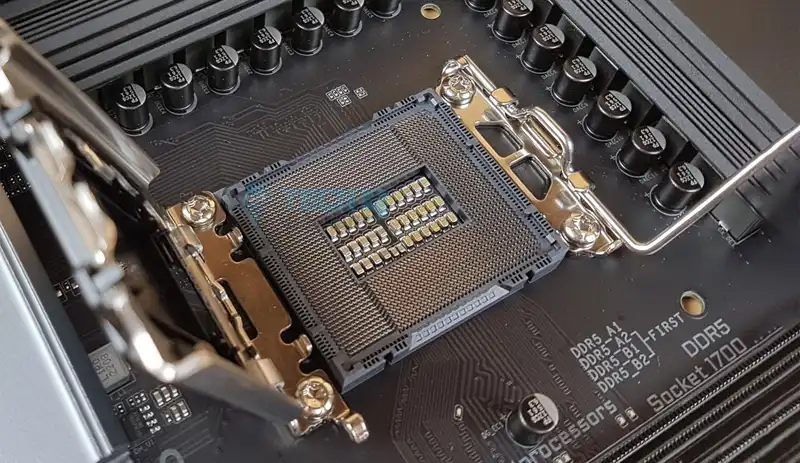 These are all important questions to consider when building a PC using the new 13th Generation processors. In this article, we will explore the key differences between the Z790 and Z690 chipsets.
Distinctions between Intel's Z790 vs Z690
To understand the main difference between the two chipsets, it's important to first understand the significance of the 'Z' branding. Z chipsets are Intel's top-of-the-line offerings, providing users with access to the full range of features that come with the new platform. This typically includes more connectivity options, increased bandwidth, overclocking support, and advanced design features.
When looking at the previous generation Z690 chipset, it's clear that these boards were well-equipped, featuring a wealth of PCI-E lanes, USB ports, and support for next-generation DDR5 memory. The socket for the 12th and 13th Generation processors has not changed, making boards compatible with both CPU lineups. However, older 600-series boards will require a BIOS update to be compatible.
Not only do the boards share the same socket, but the feature sets are also quite similar, indicating a more incremental update with the 13th Generation CPUs. USB ports have been slightly upgraded, with an additional port now available. There hasn't been a significant change to the PCI-E lanes, but support for PCI-E 5.0 is now more widespread on mainstream boards.
Key changes
Graphics cards and SSD slots
While the number of PCI-E lanes remains largely the same, support for PCI-E 5.0 is now more prevalent, particularly on mainstream board designs. With the Z690 chipset, it was uncommon to find a single PCI-E x16 Gen 5 slot. This is no longer the case with the Z790 boards, which are better equipped for next-generation GPU and SSD configurations.
It's worth noting that adoption of PCI-E 5.0 has been slow for both SSDs and GPUs, with a significant uptake expected in late 2023 or early 2024. However, this support is beneficial for future-proofing your build.
RAM compatibility
The use of DDR4 memory has been prevalent for some time and Intel was among the first to introduce the new generation of DDR5 memory into their platforms. The Z690 chipset had a wide range of motherboards, with the more expensive options supporting DDR5. DDR4 options still provided plenty of features, while allowing consumers to opt for cheaper, last-gen memory kits.
The same is true for the Z790 chipset, with plenty of options for consumers to choose from for both DDR4 and DDR5 memory. However, for optimal performance and cost-effectiveness, it is recommended to stick with DDR4 memory for i3, i5, and even select i7 configurations. DDR5 should only be considered for i7 and i9 builds, as the performance gains are minimal despite the higher cost.
Overclocking support & VRMs
At first glance, overclocking support does not appear to have changed significantly between these chipsets. The top-end motherboards have the highest number of VRMs, while cheaper boards on the Z790 and Z690 chipsets have fewer power phases.
Ultimately, the stability of an overclock depends on the motherboard, and the more phases a motherboard has, the better. In this regard, Z790 generally has an advantage, with more phases that are better suited for the overclocking-intensive 13th Gen Alder Lake architecture.
Rear and internal IO
Z790 motherboards also offer incremental improvements in rear IO configurations. The chipset gains one more USB 3.2 Gen2x2 port, but the difference in IO options is minimal. The most significant change in this regard is the inclusion of Thunderbolt 4 ports, which were previously only available on the most expensive Z690 boards.
However, Thunderbolt 4 is now becoming more widely available on less expensive boards, which is a positive development. Additionally, support for 60W fast charging is now being offered by select cases and boards, making the upgrade to Z790 more appealing.
---
More stories like this
---