---
You can also be interested in these:
---
Elon Musk wasn't bragging when he said he was going to support cryptocurrency. Tesla is now supporting the currency with an inversion of 1.5 billion US dollars, raising significantly its price. The company is also considering accepting Bitcoin as a means of payment for Tesla electric vehicles.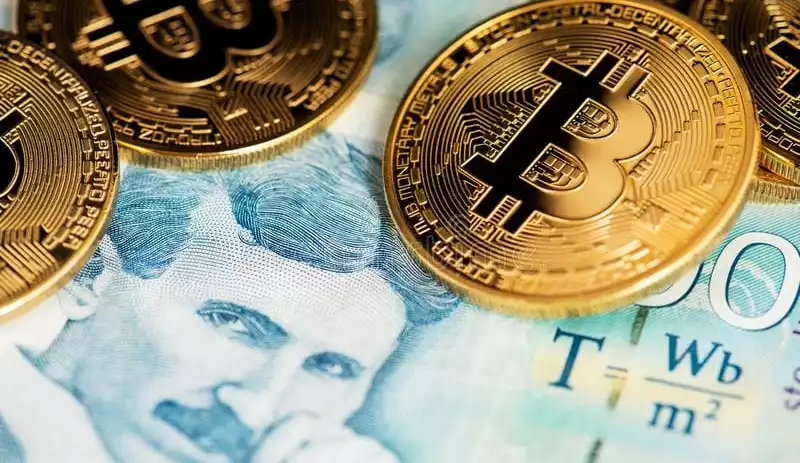 Tesla changed its investment policy to allow bids using the crypto-currency, according to the Palo Alto, California Manufacturer's CEO. "We expect to begin accepting Bitcoin as a form of payment for our products in the near future, subject to applicable laws and initially on a limited basis", the company allegues.
What all this means to the currency?
This serious investment has a huge impact in the receptivity of the electronic coin. Not only it gives formality in front of the people using the currency, it also imprints legitimacy. There is a common skepticism in users venturing for the first time in to the Bitcoin game. On the other hand, the increased value of the Bitcoin makes it even more attractive to new investors looking to support the value of their interactions.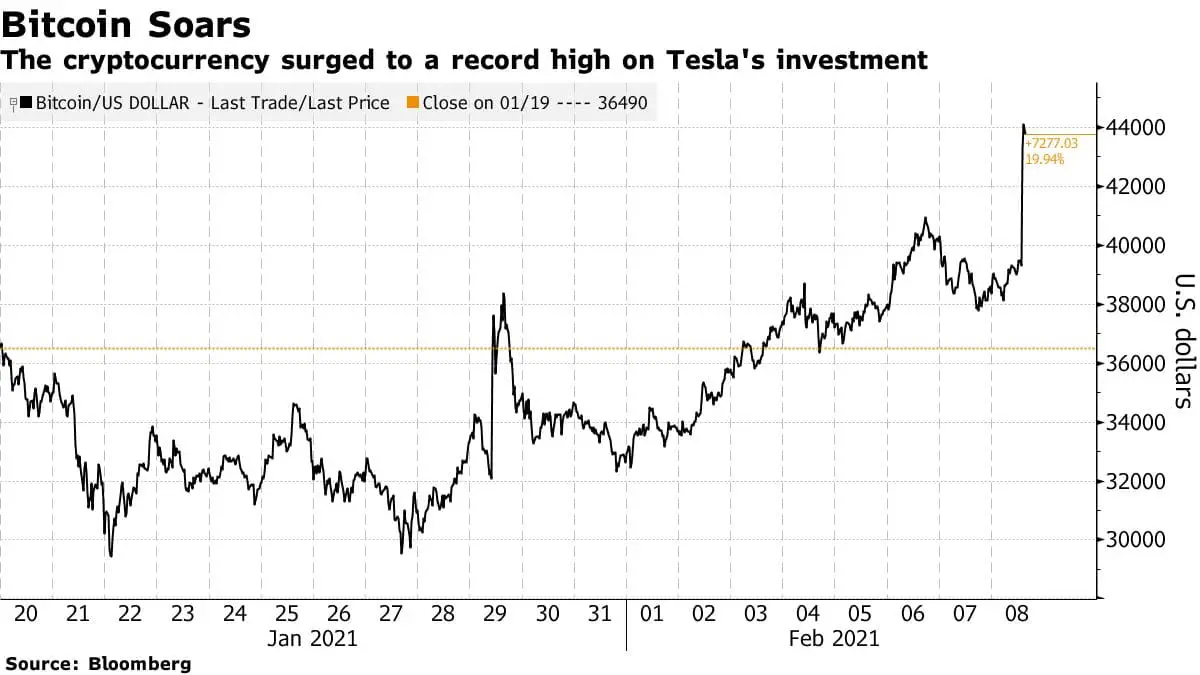 The Bitcoin caught Tesla's attention after its price soar near the beginning of 2020. Back then, the cryptocurrency tripled its value, selling up to $43,183 USD. This investment in the electronic currency is an statement it will remain being a reliable means of payment. However, it also makes the stock market indicators to be a little shaky, although ultimately the value is being passed to the end user.
Elon Musk and the cryptocurrency game
Musk never disapproved or neglected Bitcoin. After the Doge Coin phenomenon, he was comfortable with the idea cryptocurrencies was a safe investment. In an interview not a month ago, Elon Musk called Bitcoin "a good thing" in response to his perception about the electronic currency. Regarding the Doge Coin, this one has also seen excessive growth in recent months and the approval of public figures such as Snoop Dog, Gene Simmons and Elon Musk himself confirmed their acceptance on Twitter.
For years Musk wanted to enter the world of cryptocurrency. It was already known his repeated recurrences on the subject. He found interesting the possibility of carrying out transactions of large sums of money. In a Twitter chat with Michael Saylor, CEO of MicroStrategy Inc., a preacher of the use of cryptocurrency, Musk said:
MicroStrategy is now the largest corporate owner of Bitcoin, moving almost its entire economy based on that currency. Last year it issued more than $ 650 USD millions in bonds for the exclusive use of trading for cryptocurrency. Saylor also promotes and encourages other companies the use of the currency through webinars and events.
Tesla initiative in Bitcoin
Tesla has become one of the most prominent companies in the market, and as such, it has the power to determine the path other companies and investors have to take. The company's initiative to invest in bitcoin has opened the door to a massive investment on behalf of Tesla's investors and partners and constant support for this economic system as an alternative currency.
Ultimately, Tesla is not a conventional thinking company. Given the weight of its decisions, the market is always on the lookout to somehow emulate the way it conducts its operations. We will surely see many other companies moving to investing in Bitcoin.
Tesla obtained at the end of 2020 more than 19 million dollars, coming mostly from the sale of its shares. This incredible profit comes from the value increase of the price of its shares by almost 750 percent. After the company joined the S&P 500 on December 21, a massive demand for these stocks was created, mostly by passive investors.
Michael O'Rourke, JonesTrading's Chief Market Strategist says:
Elon Musk has been a fan of Bitcoin and has been tweeting about it, but from a purely business perspective, there aren't a lot of benefits from this decision. The question investors will have is whether $1.5 billion is material for Tesla. Tesla had a few share offerings last year and raised some cash, but I'd still think $1.5 billion is material, just because the assets are very volatile.
You can order and pay your Tesla online
One of Tesla's perhaps most daring actions has been to bypass dealers and intermediaries and sell directly to end consumers. In part, this decision is motivated by the need of establishing a single and exclusive channel for the sale of the vehicles. Sales will be made online using Bitcoins as a potential form of payment.
Despite Tesla's confidence in this new payment method, cryptocurrency analysts do not share this enthusiasm. According to Chainalysis Inc., it is highly unlikely that transactions of this type will be made through these platforms. It is confirmed that only 1.3% of transactions made with Bitcoins come from corporate sources. The largest number of smaller size registered transactions are made as a means of payment by casual users.
Elon Musk is drawing the attention of many. Not only individuals who will see cryptocurrencies as a form of payment and acquisition of items of interest, but also companies that want to support this innovative form of payment, having the benefit of a strong currency backed by solid companies in the market.
---
More stories like this
---