---
You can also be interested in these:
---
 The introduction of cryptocurrency has brought forth many fruits for every field ranging from finances, electronic finances, to computer science and engineering, in the form of capabilities and demands on markets and topics we only imagined before. One of these being cryptocurrency mining, an activity which is the result of the aforementioned introduction that quickly became a whole structured labor, although a popular one, for many net users looking to reap benefits from this technology.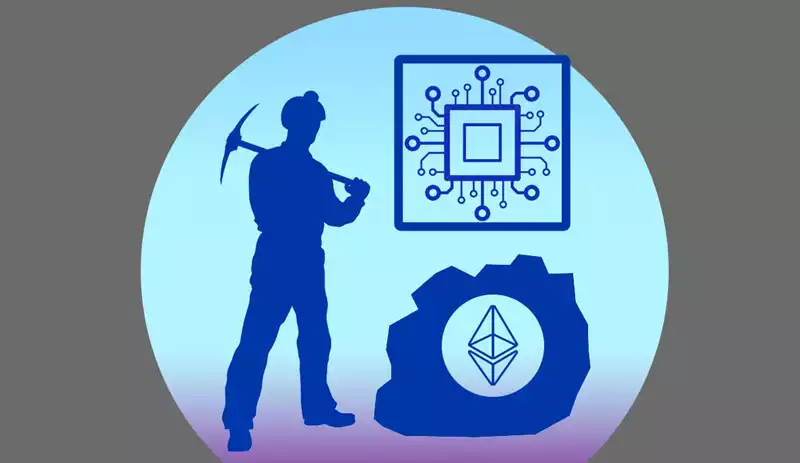 Since having the right equipment is ever present when procuring to have a productive and stable set up that helps you easily achieve any activity you wish to enlist on, be it gaming or mining, it is of no surprise that you may encounter a debate in which is the best motherboard to mine Ethereum while trying to build such set up. In an attempt to shine a light on the topic, we have prepared a list of the best motherboards to mine Ethereum that the current market offers. 
For the most part, motherboards used when engaging in cryptocurrency mining activities are fully optimized to do this specific activity, contrary to gaming or commercially made motherboard models. The differences are pretty obvious if you study them against the results they provide and the objectives they meet when cross referenced in these diverse activities. Additionally, these devices have multiple PCIe x1 ports and a PCIe x16 port while reducing or downright omitting unnecessary elements such as M.2 ports, most SATA ports, RAM slots, I/O connectors and other unneeded items. While most motherboards retain the well-known commercial format, a new, longer motherboard configuration has been created, to host multiple PCIe x16 ports that are used to directly install the graphic cards.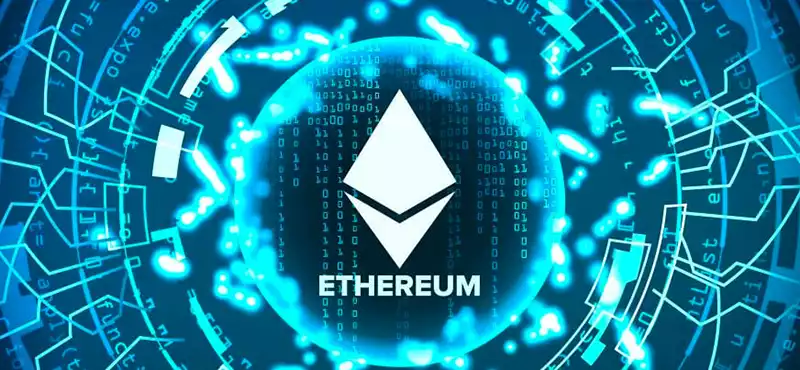 Nevertheless, we can absolutely engage in mining with a gaming motherboard, which will offer a much more affordable option with a similar mining motherboard build, while not indulging in the reduced port sizing. Since both types of motherboards are great regardless of the result obtained from them, we will first cover some gaming motherboards options you can consider if you are looking to build a mining rig on a budget, and then we will move onto the heavy weights and provide you a few of the best motherboard to mine Ethereum you can also consider when planning out your builds capabilities. 
Gaming motherboard alternatives
Even when not designed for this purpose, gaming motherboards are a great solution to a possible issue. If you fancy taking this method for a spin, we suggest getting a motherboard with an AM4 socket for a Ryzen processor, as you will be able to use a first or second gen processor which are more accessible and cost friendly than others. With this being said, consider these few gaming motherboard options when choosing your next mining rig characteristics.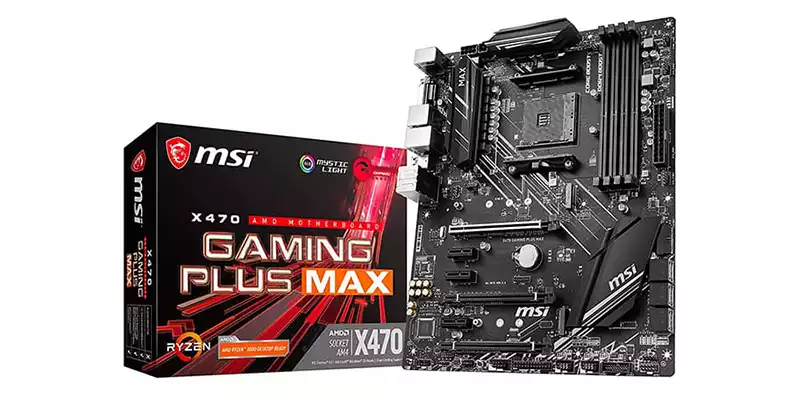 The first one to consider from our gaming slash mining motherboard curation is the MSI X470 Gaming Plus Max board for a reconditioned AMD Ryzen processor. This one comes with a X470 chipset, three PCIe x1 and three PCIe x16 ports, which can be configured on the BIOS to work on Gen1 for better performance.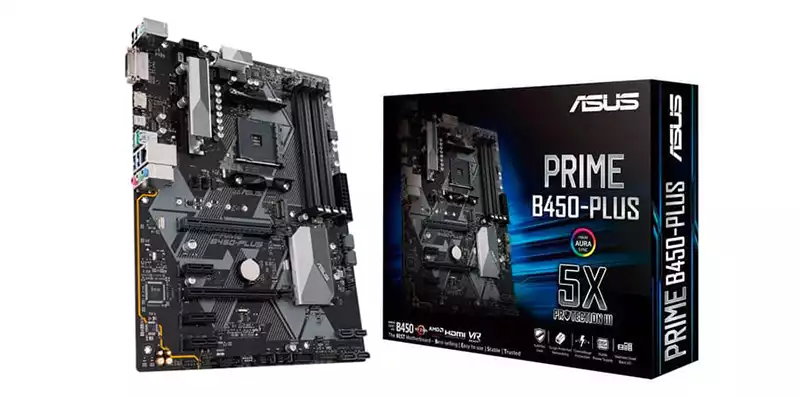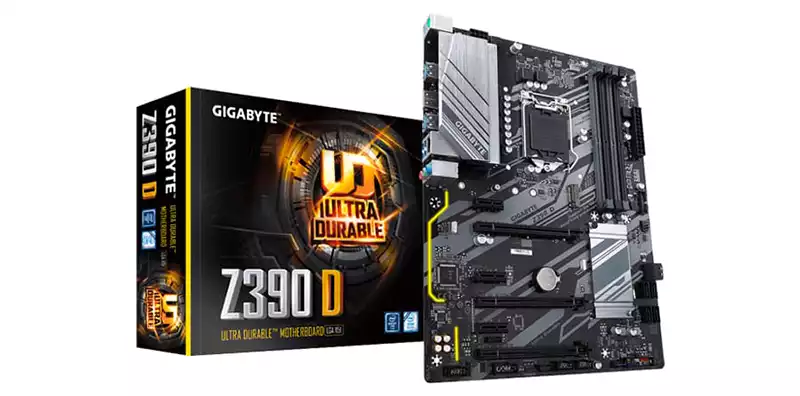 Next ones up are both Asus Prime B450-Plus and Prime Z390-P. The first one caters for AMD Ryzen processors and has two PCIe x16 ports and three PCIe x1 ports, while the later supports Gen 6 or 8 Intel processors also furnishing two PCIe x16 ports and four PCIe x1 handling one more GPU than the other. Another Z390 chipset option of gaming motherboard is the Gigabyte Z390 D, which also handles Intel processors of 8th or 9th Gen and provides three ports each for PCIe x1 and x16 connectors. 
Dedicated mining motherboards
You might want to get your hands or the very best boards to optimize mining if you're looking into commercializing it or really getting into the mining spectrum like the big leaguers. If that is your case, or even if not, we have a roundup of boards specifically designed for mining that will very well fulfill your prospecting needs.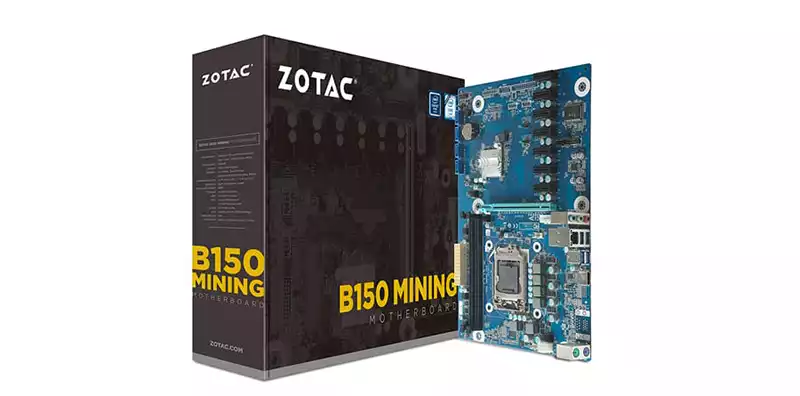 Let's start by mentioning that some of these models are no longer found in the market due to low, or no stock at all. Even though our quest for the best motherboard to mine Ethereum will not be hindered by this, we considered it worth mentioning these models for referencing when deciding the best board to buy for your unique setup. The Zotac B150 Mining, which only handles Intel Skylake processors, the Asus B250 Mining Expert which handles up to eighteen GPUs in three groups, the Biostar TB250-BTC, with eleven PCIe x1 ports and the only one to natively include this many, are a few of the best yet lost to stock capabilities so far that we can offer.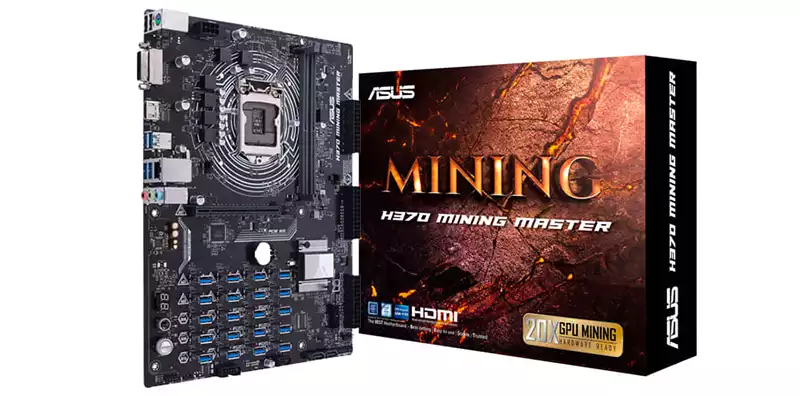 That brings us to the remaining ones currently available in the market: The Gigabyte H110-D3A, although might not be considered the best for mining due to its limited capabilities, can be found in the market although that does not make it that much of interest. The most interesting enough to almost become the best motherboard to mine Ethereum that is also available on the market is the Biostar TB360-BTC Pro which is also the most modern one. Comes with eleven PCIe x1 ports like its older model mentioned previously and two ATX24 connectors for a smoother power supply start up.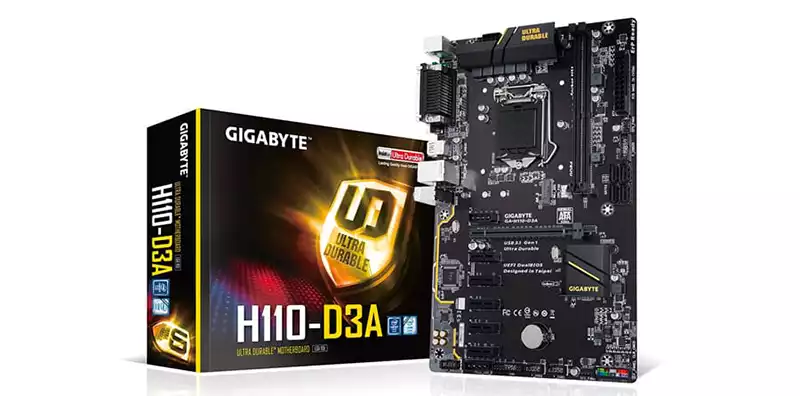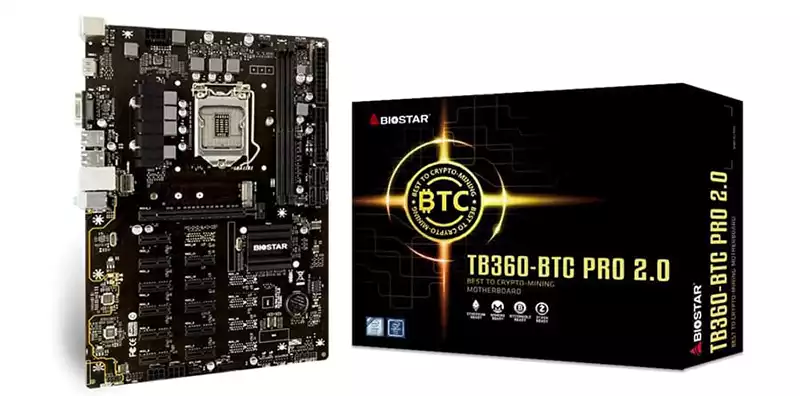 And while all these models offer a quite great range for you to make a solid choice, you might be searching for a much more pro-looking mining format, and in that case you might consider a special mining board, but heed our advice as these do not provide a customizable space to properly space out and setup the graphic cards to be used when mining, contributing to heating, power and other problems. 
For this reason, if you're set into your mining career, our last recommendation would be to really look into gaming motherboards as these offer similar mining optimized setups for less the cost than a mining board will pose. Keep these conditions in mind when deciding which board to buy for your mining rig in the future.
---
More stories like this
---