---
You can also be interested in these:
---
The Intel ProSet Wireless Software is one of those things you might have heard of or even know of its existence, but still you probably don't know for sure if you have it installed in your computer or what exactly it does. Currently both its Legacy and DCH version have been tagged with an as End-of-life EOL states. Which means it won't be supported soon.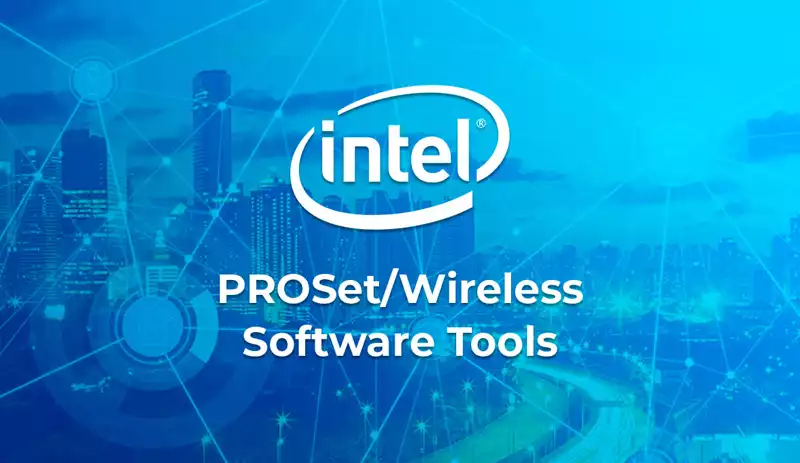 Generally speaking, the Intel ProSet/Wireless Software is a wireless connection management program. True enough, Windows has its own WiFi management, but if you are looking for a better and more powerful tool, this software is what you need. It installs as an additional layer of your Windows operative system and it is likely that you have it already on your system, since as of its version 20 it comes prepacked in the Intel WiFi connectivity tools.
Learn more about this program as we take a closer look below.
What exactly is the Intel ProSet/Wireless Software?
Intel ProSet/Wireless Software is an installation package for Windows 10 designed to connect your wireless devices easier. For starters, Intel ProSet/Wireless Software can easily manage your wireless networks. Adding or removing connections is just a breeze with this tool. You can also control the settings of each network individually so you can get the most out of your connection.
Also, this software keeps track of all the devices connected to your network. You can see a list of devices and their respective statuses, which is helpful if you're trying to troubleshoot any problems or manage guest or unwanted connections.
With this tool, you can see detailed information about each network and create or modify profiles as needed. Additionally, you can use the dashboard to quickly connect to the desired network without manually searching for it.
It is worth noting that for Windows 10 users, you only need to install the WiFi driver rather than the complete Intel ProSet/Wireless Software package, which can be found at the Intel Download Center. This is especially true for those who have the release version 20.120.0.
Computers with OEM-specific version of Intel ProSet/Wireless Software
If your device did not come with the Intel ProSet/Wireless Software pre-installed, you may download and install it from Intel's Download Center (link above).
However, suppose your computer already had an OEM-specific version of the software installed. In that case, you should contact your manufacturer's support for the most up-to-date OEM-specific version of the software.
Jut bear in mind it's possible that the software or software packaging supplied by the original equipment manufacturer (OEM) or your laptop manufacturer has been altered, customized, or added other modifications.
Take note that Intel does not provide OEM-specific versions or enhancements to Intel ProSet/Wireless Software for these manufacturers' devices. Thus, it is necessary to contact your computer manufacturer directly if you need an update to a non-OEM version of this software package.
Is it necessary to install the Intel ProSet/Wireless Software?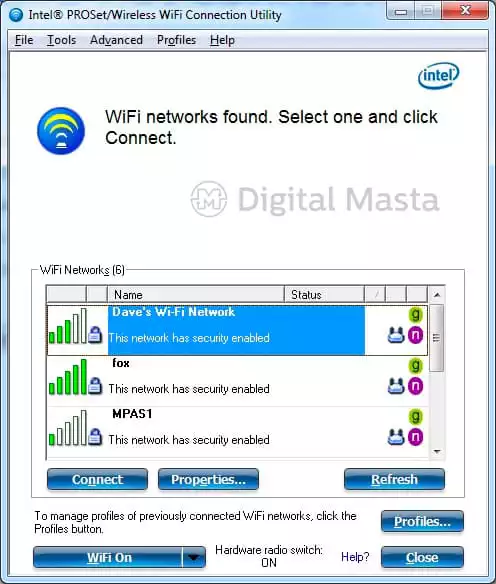 As a general rule, the Intel ProSet/Wireless Software is not necessary on your wireless adapter for it to work propperly. Simply put, it will enhance or extend the capabilities of the adapter to give you the power to manage your WiFi connection at your heart content.
However, in some cases, the Intel ProSet/Wireless Software should be installed on those systems with a pre-installed version of this software. Also, if you are an IT administrator and want to avail the features of Intel wireless adapters provided by this software, you may prefer to install this.
What are the features of Intel ProSet/Wireless Software?
The Intel ProSet/Wireless Software package provides a comprehensive set of tools for managing your wireless network connections.
It comes with IT Administrator tools for efficiently managing wireless settings or even deploying them to other systems.
The Intel ProSet/Wireless Software also comes with Cisco Compatible Extensions (CCX), which comes in handy in enterprise networks. However, keep in mind that the CCX feature is no longer supported in the latest driver release starting from version 20.90 and later.
Application Programmable Interface (API) is also included in the Intel ProSet/Wireless Software. This feature allows you to develop custom applications that interact with wireless adapters and the platform. It also provides a WiFi Diagnostics tool that gives you detailed information about each network you are connected to.
The "Profile Sync" of Intel vPro is another great feature of this software as it lets you create and manage profiles on one system and have them automatically applied to other systems. This can be especially useful when configuring settings for some laptops or devices in your workplace.
Last but not least, the Intel ProSet/Wireless Software supports Windows Mobility Center, which is a central location from where you can quickly manage settings for all your wireless devices.
Conclusion
The Intel ProSet/Wireless Software can make a significant difference when it comes to managing and configuring your wireless devices. It provides many useful tools for improving the security, performance, reliability, or manageability of all laptops or mobile systems connected to a corporate network.
This software package is not essential to your wireless adapter, but it can provide you with advanced features, tools, and capabilities for your wireless devices.
---
More stories like this
---