---
You can also be interested in these:
---
Logitech is well known for its computer mice, keyboards, speakers, and other products. The Logitech G433 gaming headset is an exciting piece of hardware in their lineup. It's lightweight with a beautiful design, comfortable fit, and good sound quality for the price. If you are looking for a new gaming headset but want to keep your budget under $150, this might be the one for you. Keep reading the article to find out more about this headset.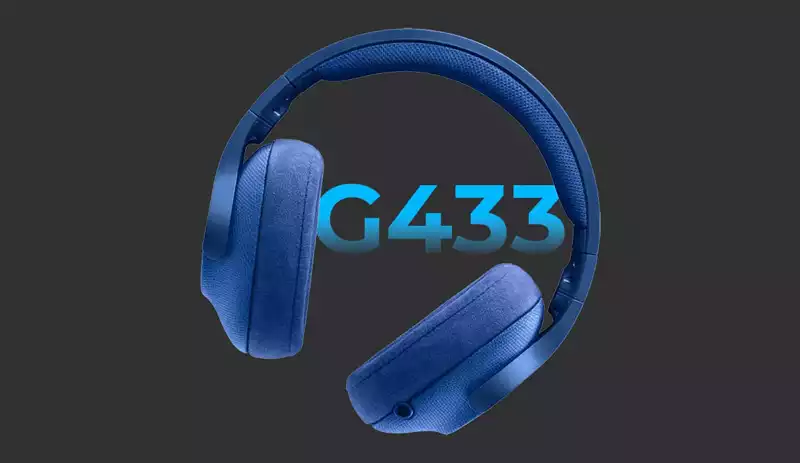 Appearance and design
Logitech G433 gaming headset is designed with PC gamers and mobile users in mind. It is available in three colors: black, blue and red. The headset feels very premium to touch, while it's also lightweight, ideal for those who like to game on the go.

Headband
It has a unibody construction which makes it feel very sleek and durable. There's also a Logitech logo on both ear cups. The headband is covered with a nice plastic material that provides a good grip. There is padding underneath the headband that is thin but provides enough comfort.
The headband is adjustable, and it can fit almost any head shape. Ir is also quite flexible and built with a broad metal frame, and it feels like it will last a long time.
Ear cups
The Logitech G433 gaming headset has a comfortable fit with oval ear cups that have a soft cloth material covering them. The clamping force is just right, so they won't fall off when you shake your head.
The only issue with the comfort is that my ears start to feel irritated after wearing it for a few hours. The ear cups are quite shallow and pressing your ears against them for long periods creates discomfort.
Cable
The Logitech G433 gaming headset cable is cloth-wrapped and quite long at approximately six and a half feet, making it very tangle-free. The cable includes an inline control with a volume wheel and a mute button.
This gaming headset can either be on PC mode or mobile mode as it features a detachable mic and swappable cables. The cable for the mobile mode has a rubber finish with an inline mic and volume control buttons.
Microphone
The microphone is a bit stiff, so you will have to adjust it to the proper position. It's made of plastic and has a flexible arm, which makes it easy to position the microphone wherever you want. The main feature of the microphone is it can be detached from the unit when not in use.
Verdict: Appearance
The Logitech G433 gaming headset is a pretty solid piece of hardware that looks good and performs well for less than $150. It has great build quality, sleek design, and a comfortable headband fit.
Accessories
The Logitech G433 gaming headset comes with two cables; one for PC mode and the other is for mobile use. It also comes with a user manual, detachable boom microphone, and carrying pouch to store your headset. There's also an extra set of earpads with a different texture to provide more comfort if needed.
Logitech G433 gaming headset is compatible with PC, PlayStation, and Xbox One. It also supports mobile devices so that you can use it for calls or music on Android smartphones as well.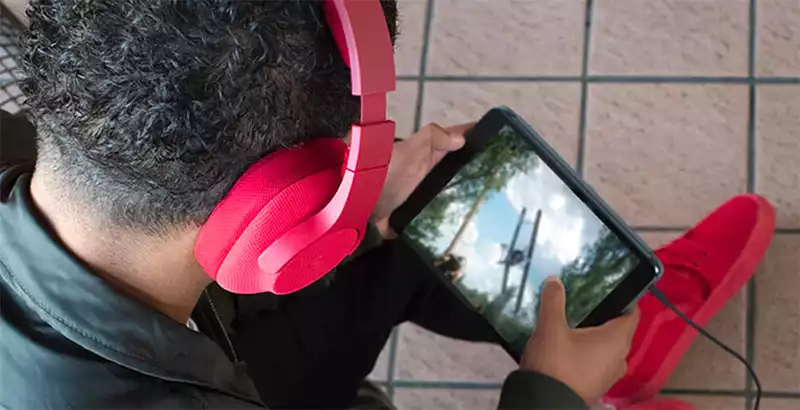 Ease of Use (Setup & Connectivity)
The Logitech G433 gaming headset has quite a simple setup that takes around two minutes to complete. There are instructions included in the user manual that will guide you through the process of connecting this headset to your PC or console.
There are two cables included in the package, one for PC mode and another for mobile use. You simply have to connect your headset with either of them, depending on what you want to do. The swappable cable has an inline mic, which makes it easy when switching between modes and not having to unplug the mic each time.
Audio Performance
The Logitech G433 gaming headset boasts amazing audio performance because of DTS Headphone:X Surround Sound technology. This technology allows you to experience positional audio in all directions, making it sound like the action is happening around you.
Gaming
We have to say that the audio quality is good and provides an immersive gaming experience. It has a wide soundstage that makes it feel like you're wearing studio headphones with fantastic clarity, detail, and balance across the audio spectrum. Thus, you can easily hear where enemies are coming from and take action accordingly.
As far as the bass goes, it's not very deep but does produce a nice amount of punch on kicks and explosions. The character dialogues are also clear and detailed. The game soundtrack is also excellent, with every sound effect being very crisp.
Music
The Logitech G433 gaming headset is surprisingly good at handling music. It has a nice balance between highs, mids, and lows, making it suitable for listening to all kinds of songs, from pop to heavy metal.
As far as the clarity goes, it's not very clear but still provides a decent enough amount of detail to satisfy most listeners. The soundstage is also quite wide, which makes listening to live recordings more immersive.
Voice Chats and Calls
The Logitech G433 gaming headset features a great boom mic for voice chats and calls. It has a built-in noise-canceling technology that filters out background noise, making your voice very clear on the other end of the line with minimal echo.
This gaming headset can also be used for voice chats with your friends on Xbox or PlayStation and making VoIP calls from Skype, which works pretty good to my surprise.
Verdict: Audio Performance
Overall, I'm delighted with the audio performance of the Logitech G433 gaming headset, and given the price range, it does a decent job.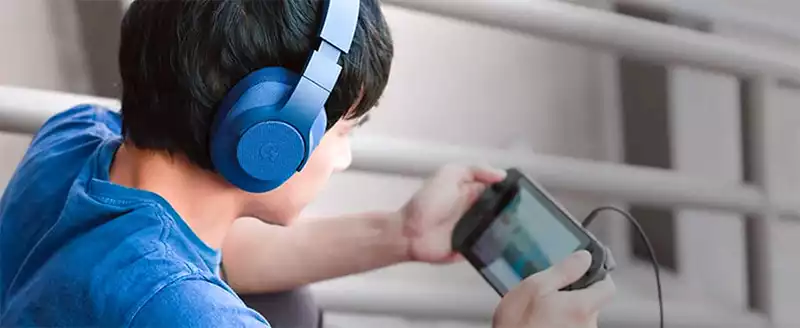 Conclusion
The Logitech G433 headset is an excellent option if you're looking for a budget gaming headset with good sound performance and versatility. It is also easy to set up and compatible with most devices.
A few things I don't like about this headset is that it has quite a high sound leakage and the bass isn't very deep. Nonetheless, this is one of my favorite headsets that I've tried so far, and I would recommend it for its price point.
---
More stories like this
---