---
You can also be interested in these:
---
The thrill of victory and the agony of defeat can be felt in every video game. It is a feeling that any other form of entertainment cannot replicate, and it's one reason why gamers invest so much time into their hobby, especially in quality headsets.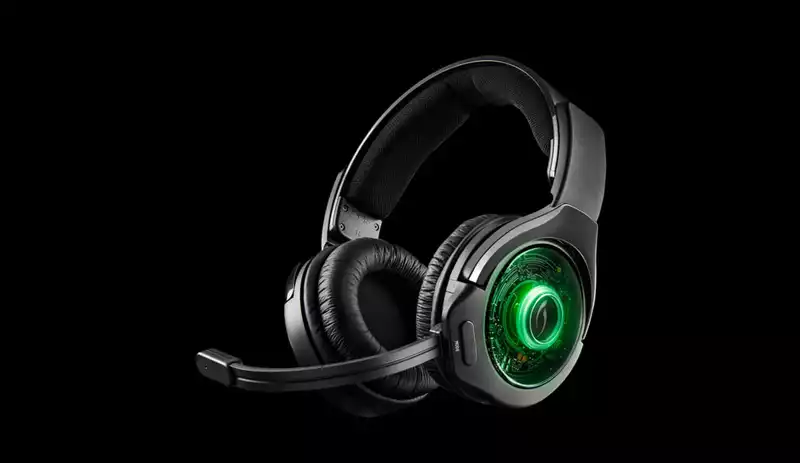 In this article, we will discuss Afterglow AG9 PS4 review, a wireless headset designed specifically for Sony PlayStation 4 made by PDP, a company known for its quality gaming accessories.
The Afterglow AG9 PS4 headset is perhaps one of the most cost-effective wireless gaming headsets for PlayStations on the market. It is a well-built and good-sounding gaming headset that offers great value at its price point.
The headset has customizable lighting options, making it a good choice for gamers who like to show off.
The Afterglow AG9 PS4 headset features make it a very good choice in terms of value, but some minor issues prevent us from calling it an excellent purchase, which we will discuss below.
Design and build
The first thing you'll notice in the Afterglow AG9 PS4 headset is its bulky design with circular ear cups. These ear cups are large and fit comfortably over most ears, thanks to the soft padding in breathable fabric used in their construction. The headset also comes with a padded headband that helps distribute the weight evenly across your head.

Despite its bulky design, the headset is rather comfortable for long periods. It's also lightweight enough that you can forget about it when playing with PlayStations that are connected to your TV.
The Afterglow AG9 PS4 is available in black or white, and opposite to its earcups are transparent plates with the logo that light up based on the headset's status.
The left earcup has a glowing circle with a power and microphone mute button. The headset's controls are likewise located on the left ear cup, including the volume and sound mode adjustments, audio line-in, and a mini-USB port for charging.
Meanwhile, there are no controls or connections on the right earcup. This kind of setup is quite good because of familiarity. Most of us are right-handed, and it's more convenient to have the controls on the left earcup.
The boom mic is attached to the left earcup and is adjustable depending on your preferences. This mic is bendable and removable, and it does its job well by picking up voices. The mic also features noise-canceling technology, which means that your voice will be heard even when you're playing with many ambient sounds.
In terms of design and build, the Afterglow AG9 PS4 headset is a good headset that's comfortable to wear and has some good features. Its bulky design may not be to everyone's liking, but it's a good-looking headset with customizable lighting.

In addition, the headset has a solid build that can withstand daily use. However, this is not a high-end gaming headset, and you'll see some issues if you're looking for something more premium in terms of design and build quality.
Connectivity with PlayStation 4
The Afterglow AG9 PS4 headset is primarily designed for Sony PlayStation 4 and was built to be utilized wirelessly with the PlayStation 4.
Simply plug the USB transmitter in front of the console. After a few moments, the headset should connect and automatically switch over to headset audio. It will also send sounds such as the voice chat or system audio and the microphone audio to the transmitter, which will help broadcast it to whomever you are playing with.
Indeed, Afterglow AG9 PS4 headset is a great choice for PlayStation gamers, especially since this headset is specifically built for the PlayStation console. Moreover, since it is wireless, the headset eliminates the need for any cords and gives you a lot of freedom when gaming, which is great.
If you're looking for a good gaming headset that's specifically designed to work with PlayStation, then this one should be at the top of your list.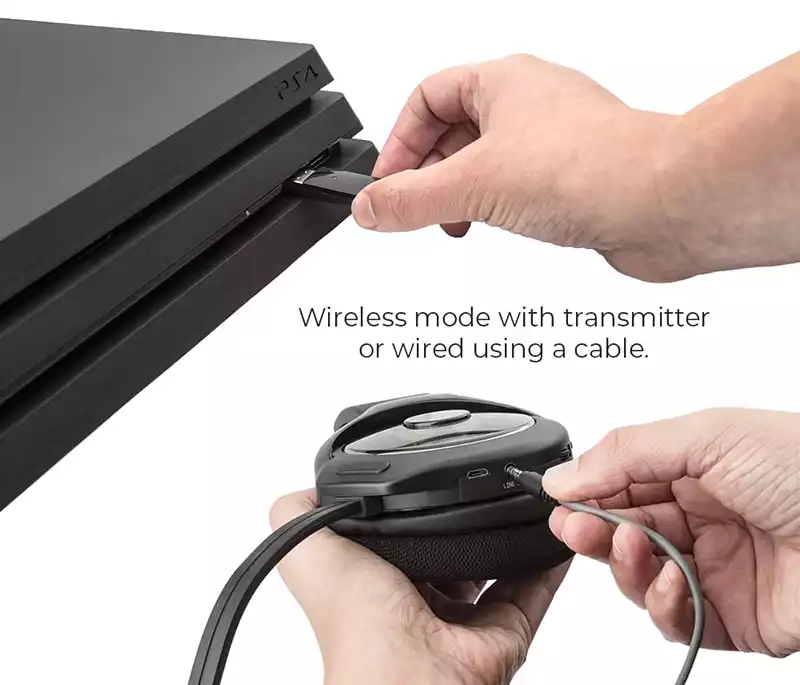 Customization
One of the main selling points of the Afterglow AG9 PS4 is its customizable lighting options.
However, the colored rings on each earcup aren't very apparent, producing only a more subtle accent lighting than a striking design. The headset should have designed a larger light ring with more vivid colors and customization options to add more personality.
Also, while you can customize the color of the light, it's a time-consuming process that requires repeatedly pressing the "mode" button until you find the color you want.
Nevertheless, the customization options are a nice touch, and it's great that you can change the color of the light to match your style or mood.
Sound Quality
Gaming
The Afterglow AG9 PS4 headset is bass-heavy, which might not be great for some gamers.
It's not bad, but the bass tends to overpower other sounds in games such as gunshots and explosions, which can take away from an immersive experience when playing games.
Also, the headset lacks surround sound, so you'll be missing out on directional audio cues in your games. Thus, the Afterglow AG9 PS4 headset sounds flat and lifeless compared to other headsets that offer surround sound. This might be a huge takeaway for serious gamers.
The headset is good but not great when it comes to overall sound quality. It's a decent headset for gaming that offers good sound reproduction.
However, audiophiles or people looking for an excellent sounding headset will be disappointed with the Afterglow AG9 PS4.
Music
The PlayStation Music app is the primary way to listen to music on the PlayStation 4, which Spotify powers.
The Afterglow AG9 PS4 headset sounds good when used with the PlayStation Music app. The headset's bass is emphasized but not to the point of drowning out other frequencies, and vocals are clear and easy to hear even at high volumes.
However, it lacks a touch of midrange clarity which makes music sound flat compared to other headsets that sound better. The lack of surround support also means that the Afterglow AG9 PS4 headset is not ideal for listening to your favorite songs, as you'll be missing out on the spatial depth and imaging effects paired with immersive stereo sound.
Afterglow AG9 PS4 may be a decent headset for casual listening but isn't recommended if you're looking for a headset that's ideal for music.
Final Verdict
For one, the Afterglow AG9 PS4 headset is an affordable gaming headset that offers many features for the price, such as customizable lighting and a wireless connection with the PlayStation.
However, this headset's sound quality is average at best that doesn't offer much for audiophiles who want to listen to their music in high fidelity. Hence, if you're looking for a good all-rounder headset at an affordable price, then Afterglow AG9 PS4 headset may be what you need, but it won't blow you away.
---
More stories like this
---