---
You can also be interested in these:
---
Gaming is an incredibly diverse, ubiquitous industry. Modern gaming boasts a wide range of now-necessary equipment: mice, keyboards, laptops, consoles, monitors, and even chairs. However, one of the most essential accessories in the world of modern gaming is the headset.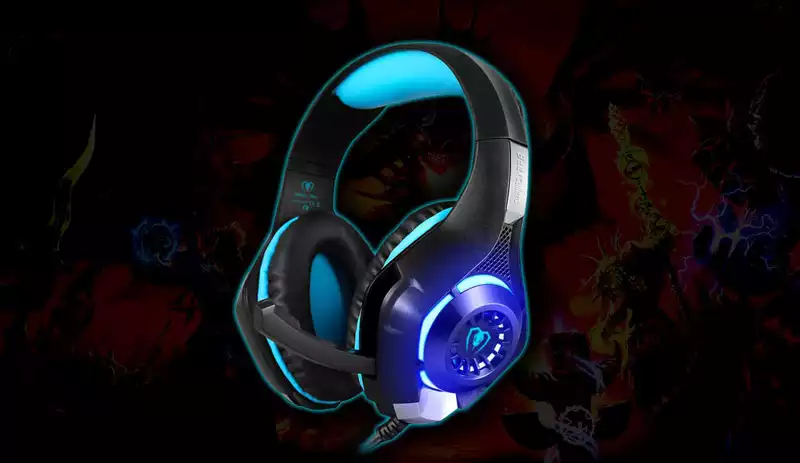 Designed and manufactured worldwide, there are headsets tailored to fit any need or preference. Like other gaming equipment, the options can sometimes feel eternal. In this endless sea of headsets, it can be hard to find the one that meets your exact needs.
While many "high-end" gaming headsets can be anywhere from $400 to over $1,000, it's possible to find quality options that fit your wallet. Thankfully, the Beexcellent Gaming Headset — though not perfect — is a great starting point for those looking to expand their gaming capabilities.
Beexcellent Gaming Headset Price
When it comes to pricing, the Beexcellent Gaming Headset blows the competition out of the water. Most retailers offer this headset for $30 or less, making it one of the cheapest options out there. But the headset doesn't feel like a low-quality, knock-off option; it's a great price for what you get. It's also important to note that the headset is incredibly versatile: it's multi-platform and works with PC, Playstation, Xbox One, Nintendo Switch, and more. If you have more than one gaming platform, you won't have to buy headsets for each: the Beexcellent Gaming Headset covers most of them.
The price point is ideal for those who are just getting started in gaming or streaming and don't want to spend too much money on a new venture. However, it's also great for experienced gamers who are on a budget or just don't want to pay for "high-end" headsets. It's also safe to assume that many headsets over $30 aren't on the same level as the Beexcellent; the quality for the price is truly remarkable.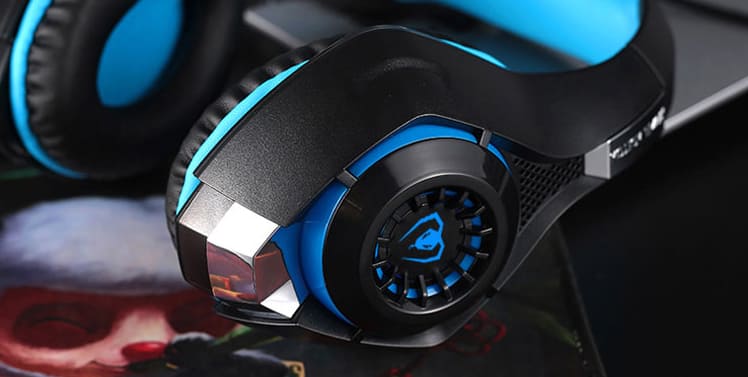 Design and aesthetics
On first look, the Beexcellent Gaming Headset boasts a cool, sporty design. The blue trim and geometric earpieces are incredibly visually pleasing, as is the Beexcellent logo found on the outside center of both earpieces.
The microphone piece — which has 120-degree swivel — folds easily in and out. Gamers have the option to either use the microphone, or keep it in its resting position, which blends in seamlessly with the rest of the design. Since the microphone is only one piece, it can't be moved closer to or further away from the player's mouth. However, within a couple of days, players should be able to adjust — though some lateral microphone movement would be nice.

The headset is made with rubberized plastic, meaning that it can be twisted or flexed. Gamers can feel free to toss it into a suitcase or backpack without worrying about it being snapped or broken. The cords are thick and durable and should last through long hours of gameplay. The headband and earpieces are accented with liberal cushioning, making for a comfortable overall experience. Weighing in at about 1.3 pounds, the Beexcellent gaming headset feels sturdy without weighing gamers down.
The Beexcellent Gaming Headset's most intriguing visual component are the blue lights built into the earpieces. The lights add cool ambiance and look great, especially when videoing or streaming. However, the lights aren't wireless: the headset comes with a USB cable for them, working only while the cable is plugged in.
Overall, the Beexcellent Gaming Headset has a fun, sleek, sporty design that's comfortable but also functional. 
Audio Performance
By all accounts, the audio performance isn't bad, especially considering the price. The Beexcellent Gaming Headset possesses a neodymium driver magnet, which makes for good bass and a decent overall sound. The microphone itself records good-sounding audio, another reason why the headset is a good fit for beginning streamers on a budget. However, the microphone is incredibly sensitive, so any kinds of accidental touches or hits can disrupt the gameplay or stream.
In addition, many classes are now going online, and it's not completely unheard of for some students to use a gaming headset for audio. Considering the microphone's capabilities, the Beexcellent Gaming Headset may be a good option for online learning, as well. Although, some customers have complained that the headset microphone stops working after a short period of time; but those complaints are few and far between.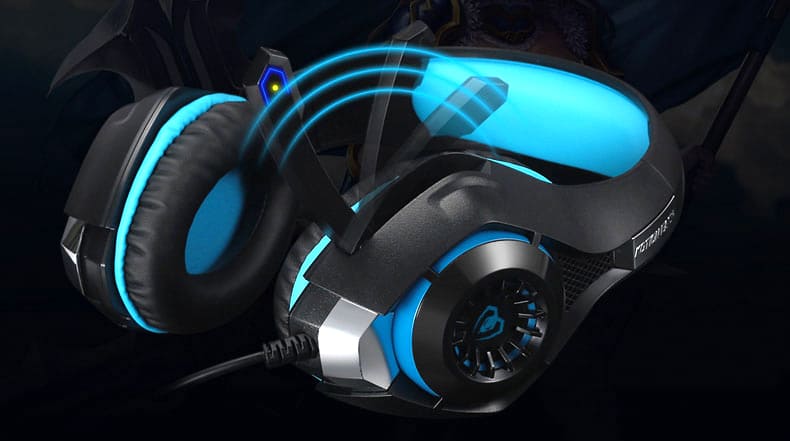 Some players have claimed that the headset offers an incredible audio experience; others have stated that the headset doesn't have a remarkable sense of space. Some players have said that the headset may miss certain audio cues (like footsteps and rustling) and may compromise performance in combat games, while others claim that the audio is crystal clear.
When it comes to background noise, neither the earpieces nor the microphone offers any active noise cancelling. Players mostly must rely on earpiece cushioning and microphone placement to avoid background noise/interference. However, no players can deny that — for the price — the audio performance impresses.
Usage of the Beexcellent Gaming Headset
The Beexcellent Gaming Headset would certainly work for any gamer. Beginners could easily acquire the headset and dive right into gameplay without any issues. Interestingly, many experienced gamers continue to use it despite having long since added many others to their collection. Since the headset is so affordable, parents don't have to worry about spending too much money; they can purchase the headset for their children or teens stress-free.
As previously noted, the illumination feature (via USB cable) on the Beexcellent Gaming Headset looks great and is sure to impress while videoing or streaming. Speaking of streaming, many have lauded the microphone's quality, saying the audio sounds great when played back. Additionally, the plush cushioning on the headband and earpieces will undoubtedly provide needed comfort during long periods of gameplay.
Overall Impression
All in all, the Beexcellent Gaming Headset is simply a steal for the price. It has a sturdy, sporty design that is sure to impress, especially considering the price. The audio performance is ideal for streaming and beginning gamers: players looking for a truly high-end, in-depth audio experience may be better off looking elsewhere. Despite that, the Beexcellent Gaming Headset is a quality product and one of the best in its price range.
You might also be interested in Blackweb Headphones Review.
Also: How to use single jack headset on pc without splitter.
---
More stories like this
---