---
You can also be interested in these:
---
 Creating an immersive environment is key when playing some games designed to take the user on a journey, for games where the sounds are crucial to winning or experiencing the adventure in any way designed by the industry that made it, listening attentively might determine how a match ends, if your character finds that hidden door, or if your team will make it to next round. Sound is a luxury some game settings take to further levels by playing with some of the effects and the volume. Be it a soft sound you might seem to hear behind you or a loud boom that envelops the whole room, it is all possible thanks to how games are designed in the current day.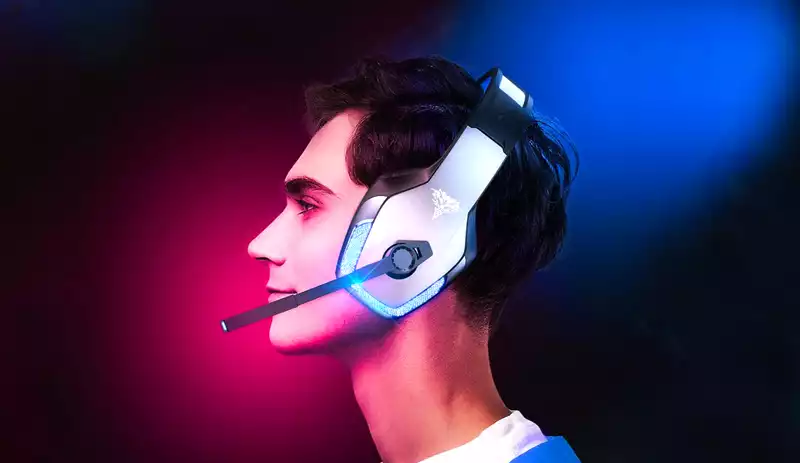 Some users take the choice of how they will set up their sound installation very seriously when creating their gaming caves, sometimes going to the extent of installing full surround stereo systems so no sound escapes their ears, such as a leaf moving or an enemy stepping way too close for comfort. Regardless of the intention, maximizing your hearing of a game is directly proportional to how much entertainment one can get from it, in most cases, and for this reason, the market is riddled with products that will suit many users while not others. 
The preferred option for the vast majority of console and computer gamers alike are headsets. Not only comfortable, but also quite private as the correct pair will give you -and only you- the full auditive experience the game offers. Countless headset models have been since released, claiming to have improvements over other brands that will offer comfort, optimal sound crispiness, cross device compatibility and many more features any user would no doubt appreciate when gathering a pair. 
Hence a debate opens for the next factor that any person has in mind when acquiring any piece of equipment. Price. This not only directly affects the device's capabilities, as cheap options are known to include only the basics (good sound, noise canceling and microphone) and pricier options tend to overcharge for the same capabilities claiming theirs is the true deal. Thus, any user on a budget will anxiously select any headset that offers decent sound instead of shelling out their hard-earned money. And we give them all the reason.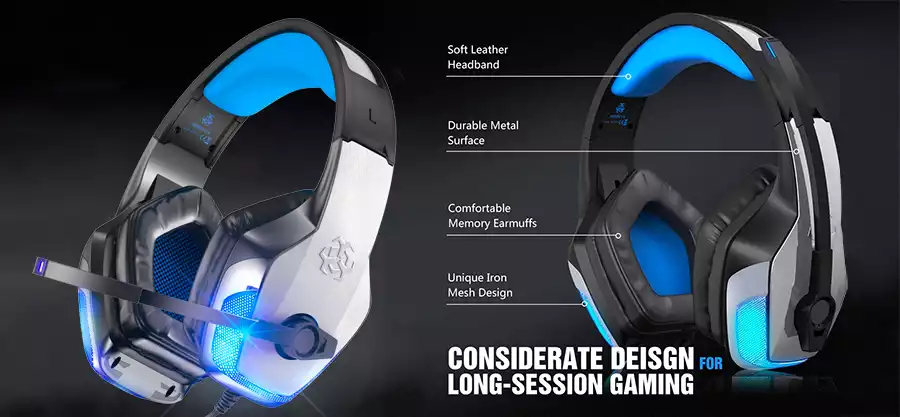 On the other hand, with the increased variety of products on the market, we now have several good quality options for pro gamers and casuals alike to get a decent gaming headset without having to spend a week's paycheck on it. Bengoo has made their V-4 gaming headset even more accessible than before with a great pricing deal for all. So why should you buy it? We have prepared the ultimate Bengoo V-4 gaming headset review for you to have all details at hand before committing. 
Spec round up 
Speaker Size: 50mm
Sensitivity: 115+/-3db
Frequency Range: 20Hz-20 KHz
Microphone Impedance: 2.2kΩ
Microphone Sensitivity: -38+/-3dB
Working Current: Headset Jack: USB+3.5mm 4Pin
Cable Length: 2.1M+/-0.15
Design
To start off the Bengoo V-4 gaming headset review, this headset has a great compatibility range for many if not all of the consoles on the current market, any available operating systems as well as some android devices. This provides great versatility when used for cross device gaming, as one pair will handle many units without the need of special adapters (with the only exception of older versions of the Xbox One controller). Another great added benefit of these headphones are their materials and build. Packed with soft earmuffs, the headband is made with a breathable memory pad and is designed with the human head in consideration, the adjustable band caters to diverse head shapes. 

Paired with a noise isolating microphone, the clear sound is both intended to be transmitted and received to this headset. The surround stereo subwoofer is possible thanks to a 40mm magnetic neodymium driver that carries sharp sound and deep bass. Additionally, a convenient control box is present on the unit with volume and mute control buttons at the ready and within reach. The whole design is adorned and elevated even further as a result of the LED lights included to both earpieces. 
Sound
Although the noise-canceling capabilities of this model might not be overwhelming, since the retail price has been discounted so greatly considering this headset has a similar construction as high-end headsets, we can still assure this headset will deliver crisp sound with a surround stereo feel and the microphone will keep up with your voice levels in turn. When compared to other headsets, we might notice a big gap, but to complete this Bengoo V-4 gaming headset review we should admit that it is ultimately the pricing that convinces us of quite the bargain that this headset turns out to be. 
Highlights
The headphone model that Bengoo's offering this time is equipped with an omni-directional, flexible microphone designed to capture sounds with high quality levels which is a big plus for any cooperative gamer that relies on a microphone to command their party members. The included LED lighting from the earmuffs is a nice and sleek touch to a very trendy headset model, making it stand out as some high-end headphone models do.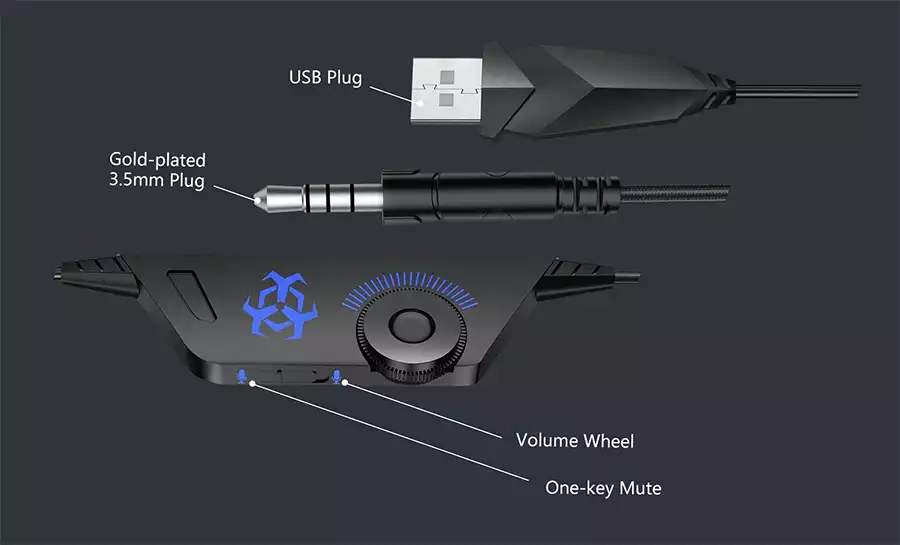 Lowlights 
There might be a few general down sides related to the product that we may have omitted in our research for this Bengoo V-4 gaming headset review, as it indeed has been discounted greatly from its original suggested retail pricing. However, based on the information gathered, we have considered that despite the many features it shares with most well-designed models, the only major catch we have found within the headset overall performance and build, is the fact that the ear cup may sometimes vary in its actual size, demonstrating the presence of some sort of manufacturing handicap. But besides this, the whole unit is a considerably great option when it comes to stealing a high-quality headset for such a low price.
---
More stories like this
---