---
You can also be interested in these:
---
Pegasus was used to spy on over 50,000 smartphones globally. Some people spied on included; human rights activists, government officials, journalists, politicians, chief executives, and even heads of state.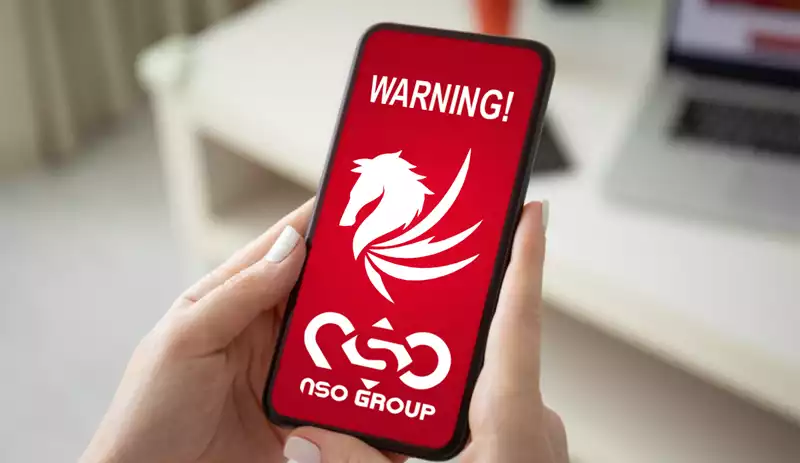 Pegasus is a spyware created by NSO Group, a cybersecurity firm in Israel. The company made headlines when it came to light. The company sold its spyware exclusively to governments. NSO Group is a technology company based in Israel established in 2010.
According to the company's website, it aims to curb crime and terrorism while helping agencies investigate the same with the hopes of saving countless lives globally. The company caused an international scandal and is famous for being what people are now calling hacker-for-hire.
What Is Pegasus?
In a nutshell, Pegasus is a spyware. It can affect both Android and iOS phones. Affected phones are converted to surveillance devices that essentially spy on their users. The earliest version of the spyware was discovered in 2016. Researchers found that the hacking software would infect phones through a process known as spear phishing. In other words, phone users would receive texts or emails containing malicious links. The unsuspecting users would click on the links exposing themselves to the spyware.
The Pegasus spyware can infiltrate and obtain personal data from a user's phone. By gaining control of the phone's camera and microphone, the spyware can access sensitive data without consent from the users. The spyware also tracks the location, web activities, social media interactions, call logs, photos and even passwords. Spyware is even more dangerous because of its ability to go undetected. It masks its activities and also bypasses detection.
Today, spyware uses sophisticated tools to infect mobile phones without user interaction. The tools are referred to as "zero-click" exploits. Essentially, all it takes for a phone to be infected is a working operating system and any vulnerable app.
How to protect your smartphone
1. Reboot Daily
Research has shown that Pegasus infection chains rely on a zero-click mechanism where no human interaction is required to trigger the spyware. The chains, however, have no persistence.
One of the ways to deal with spyware is by rebooting your phone regularly. If possible, reboot daily. It helps clean the device. Rebooting the phone forces the cyber attackers to reinfect the smartphone. If a phone user reboots the phone daily, attackers need to reinfect the phone repeatedly, which might ultimately get them noticed. A cyber attacker would most likely refrain from reinfecting a phone repeatedly to avoid getting caught.
2. Use a VPN
It is almost impossible to live in today's world and not use the internet. However, in the crazy world wide web, many people lurk about with evil intent. Therefore, VPN is an essential tool for your general safety, particularly against Pegasus. Because a VPN hides your IP address, you are protected on the internet. Even though it is considered to be one of the most powerful spyware on earth, there are measures you can take when browsing the net to keep yourself and your devices safe.
A VPN masks your traffic, making it difficult to target you directly, especially while browsing the internet. For instance, WireGuard is an open-source VPN protocol that will help keep your data private while browsing the internet. It is also important to note that VPNs have different abilities, so users should carefully make their choices. Here are a few things to consider when selecting a VPN.
Avoid free VPNs at all costs. The free versions may work for simple browsing solutions but won't cut it when protecting your smartphone from Pegasus malware.
Opt for VPNs that do not require you to provide personal information while registering.
Look for services that do not require you to provide registration info.
It would be best to avoid VPN apps. Instead, you can opt for open-source tools such as WireGuard.
Seek out reputable VPN companies with a good track record. Many newer companies come with the promise to deliver and often don't.
3. Avoid linked messages
An easy way to avoid having your smartphone corrupted by Pegasus is to avoid clicking on links received in text messages. Although Pegasus is typically a zero-click exploit chain, not all cyber attackers can afford them. As an alternative, the hackers opt to use text messages with links. Unsuspecting users will click on the links causing their smartphones to be infected.
Clickable links aren't limited to SMS; emails, pdf documents, or other messengers are also ways they are sent. Open links on a desktop computer using a secure browser as a safety measure.
Wrapping up
Pegasus is dangerous spyware when in the wrong hands. Usually, prominent and influential members of society are targeted, but even ordinary people can be victims. It is crucial to keep yourself safe from any aspect of invasion of privacy.
---
More stories like this
---