---
You can also be interested in these:
---
In simple terms, a router is a smart wireless device that allows numerous access points to connect swiftly to an internet connection. Hence it is easy to say that routers are one of the predilect preys for cyber criminals to enforce their attacks.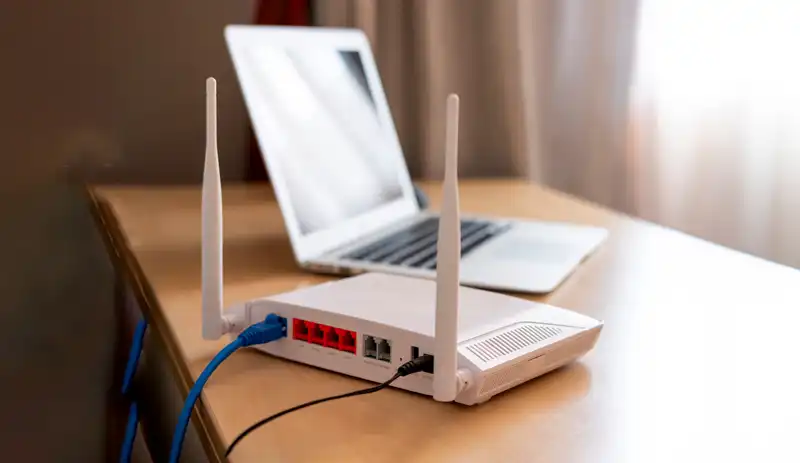 Whereas many people rely on a router to share internet connections, they often take the security of the router with a light hand. Home routers create a unified system to share internet connections. However, a slack in security can pave the way for hackers to snoop into our system and steal confidential data.
How do I secure my devices and networks?
Sharing internet connections on a wireless network can pose a risk to security. As such, it becomes imperative to secure your device and networks. Whether at home or workplace, we regularly connect several devices to a router to share internet connectivity which can get us exposed to cyber-attacks. Preserving the security of these devices may be a daunting task, but then, it is even more important than we can imagine.
A lot of router users at home have the wrong notion about their device and network security:
They consider their router security to be unbreakable since it is fairly small.
They wholly rely on the adequacy of their in-built device security.
Notwithstanding the size of your device or network coverage, every time you're connected to the net, you're most likely to be exposed to attacks.
5 Effective ways to protect your wireless router while at home
Protecting your wireless router is a fundamental aspect of cyber safety. Defenseless devices can easily be a target to criminals who may install a virus, spyware, or malware to gain access to your sensitive data.
Below are effective ways to safeguard your home networks which when applied, will help to shield you against any form of cyber-attacks. 
1. Install an effective VPN tool
Predominantly, privacy is the real deal for VPN programs. A reliable VPN can preserve your identity against on-net attackers by rendering you anonymous online. Our pick VeePN has multiple servers to help you disguise your real location.
VeePN is a highly rated VPN service provider across several kinds of devices including routers. Consequently, in situations where your router's pre-installed security module gets altered, VeePN will be on the go to keep your private info private. You should know, that configuring your router to use a VPN only takes a few steps. The instructions on how to install VeePN on your router can vary depending on your device.  Nevertheless, the general steps have been outlined below:
Firstly, launch the web browser linked to your router network.
Input your login details on the router.
Look for "Advanced," and select the "Advanced setup," option under it to activate the VeePN service.
2. Adopt an enhanced security system
A major facet of wireless network security is encryption. By default, this security feature is often pre-installed on most modern gadgets. But you'll most likely find it disabled. You should ensure to check if your device is enabled for encryption. If not, simply turn it on.
Wireless encryption systems mostly come in different forms, but the most prevalent are the WPA 2 and WPA 3 variants as they are newly introduced with advanced protection protocols that are proven to be most effective.
3. Adjust your passcode regularly
While it is ideal to activate a passcode on your home router, it is also important to change it regularly. More so, ensure to use a passcode that is difficult to discern by anybody. You should desist from using common phrases such as favorite color, pet, or date of birth as passcodes. Such passcodes can easily be discerned by hackers and can be more detrimental, especially when used across other devices.
You can easily modify your device passcode by logging in to your router interface through the web browser linked to your router. Scroll through the router control section to find the security control feature for adjustment.
4. Keep your router software updated
While it is essential to keep your device operating system updated, it is also important to keep your router firmware updated to the latest build. Nowadays, manufacturers do make sure that routers produced are equipped with the latest available software. But then, it is also recommended to often check for updates from the manufacturer's website if any. It is more advisable to activate the automatic update function if available for your device to save you the stress of constantly checking for updates.
When there is news of any security breach or potential attacks, manufacturers frequently release updates in the form of security patches to address such issues. Hence, you should also ensure to keep your router running on the latest patch. 
5. Ensure your router protection is installed
A firewall security protocol helps to protect any device connected to your wireless router from unauthorized access on the web. It blocks any 3rd party attacker by restricting them from penetrating your system. This will give you full control over the devices that connect to your network.
---
More stories like this
---