---
You can also be interested in these:
---
In this article, we will explain the steps to install an APK on Bluestacks and enjoy your favorite Android games and applications on your computer. We will show you all the steps you need to follow, from installing Bluestacks to downloading the APK file.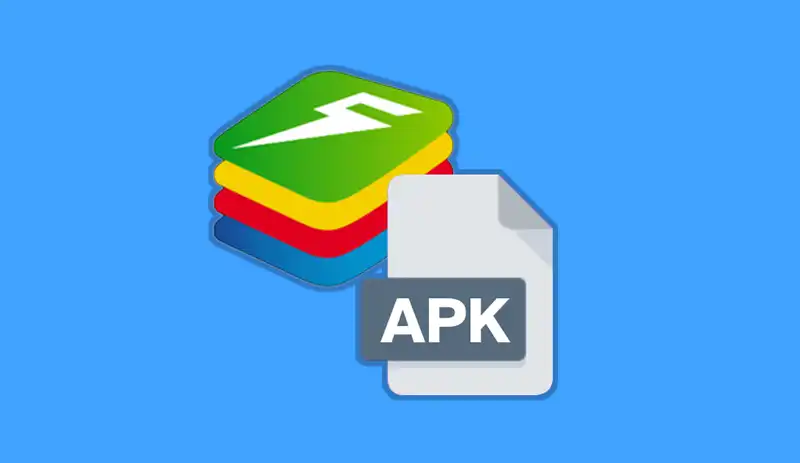 Bluestacks is an Android app emulator that you can download on Windows 10 and Windows 11. Thanks to it, all Android apps become compatible, so to speak, with your computer and you can enjoy all their potential. Additionally, you'll be happy to know that it is a software optimized to run games. But how to install an APK on Bluestacks? Let's discover it step by step.
To Install an APK on Bluestacks there are a few requirements
Bluestacks requires a series of minimum requirements for its software to work correctly and in a stable way. According to its official page, the technical specifications necessary to run the Android emulator are the following:
Operating system: Microsoft Windows 7 and above
Processor: Intel or AMD processor
RAM: Your PC must have at least 4 GB of RAM. (Note: having 4 GB or more of disk space does not replace RAM)
Storage: 5 GB of free disk space
You must have an account with administrator privileges on your PC.
Updated graphics drivers from Microsoft or the GPU manufacturer.
On the other hand, the company has also published some recommended requirements, which are slightly higher than the minimums and assure an optimal performance of the emulator. These are:
Operating system: Microsoft Windows 10 and above
Processor: Multi-core Intel or AMD processor with single-threaded benchmarks of at least 1000
Graphics: Intel, Nvidia, ATI, integrated or discrete GPU with reference benchmarks of at least 750.
Make sure virtualization is enabled on your PC.
RAM: 8 GB or higher
Storage: SSD (or Fusion/Hybrid Drives)
Internet: Broadband connection to access games, accounts and related content.
Updated graphics drivers from Microsoft or the chip set provider.
You can install BlueStacks 5 even if you have a virtual machine such as Microsoft Virtual PC, VMWare Workstation or Oracle Virtualbox, installed on the same PC. However, this system may present certain performance issues.
Download and Install Bluestacks
If you have already confirmed that you meet the minimum requirements for Bluestacks, or even the recommended ones, it's time to download and install the Android emulator. The truth is that it's a very simple process. All you have to do is open the browser and enter the official website of this program.
Then, press the Download Bluestacks 5 button and wait for the transfer to complete. When you have the installer on your computer, double-click on it and follow the steps.
Download the APK you want to install on Bluestacks
Now you have the Bluestacks emulator installed on your computer. It's time to get the APK file of the application you want to implement. Although in this case the usual warnings are not as imperative, because Bluestacks is a closed environment and neither your PC nor your mobile will be affected by a malicious APK, we still recommend that you go to trusted repositories to download Android applications.
One of the ones we like the most is APK Mirror. There you will find practically any application that is available on the Google Play Store. Another place to download APK files is Aptoide. In this last place you will also have available apps that are not necessarily on the Google store.
In any case, when you have decided from where to download the APK file, do it and save it in the internal memory of your computer.
Installing an APK on Bluestacks is very simple
So far you have the emulator correctly installed and an APK file ready to be implemented in the emulator. The next step is to launch Bluestacks. Our recommendation is that you do it with administrator privileges so that everything works as it should.
If you do not provide administrator privileges to the application, an annoying error will probably appear. When the emulator is running on your PC, go to the sidebar and move the cursor until the option to Install APK appears. Then, using the file explorer, select the APK file you want to install. When you open it with Bluestacks, it will be installed and will appear in the application launcher of the emulator.
Alternatively, there are two other methods to install an APK:
Dragging and dropping. From a file explorer window or from the Windows Desktop, select the APK file and bring it to the Bluestacks window. Then, drop the file there and wait for the installation to finish.
With a double click from any directory. When installing the emulator, the APK file type is registered under the name of Bluestacks. This means that, by default, any file with this extension will open with the emulator. You can confirm this by checking if the APKs you have downloaded have the Bluestacks icon. If they do, double clicking on them will immediately install them.
In both cases, the application icon will also be displayed in the Android emulator's launcher.
What is the purpose of installing an APK on Bluestacks?
Bluestacks is an option chosen by those who want to play their favorite Android titles on a PC. But it also allows you to enjoy some additional benefits. We can say that installing an APK in this environment is useful in cases like these:
Testing unknown apps. With Bluestacks, you can test any APK you find on the Internet without fear of infecting your phone with a virus. It is an emulation environment that is separate from your PC, so your computer will not suffer the consequences either.
Taking screenshots in apps that don't allow it. Thanks to the Windows capture tool, it is possible to take a screenshot of any app, even if it does not allow it.
Installing apps that are not on Google Play. This emulator gives access to the Google store. But if there is an application that is not there for some reason, by following the steps mentioned above you will be able to install it.
---
More stories like this
---