---
You can also be interested in these:
---
Microsoft Authenticator is a service created for the two-step verification of some of its services. This tool is completely free and can add extra security to your systems. Additionally, it can now also act as a password manager, making it more versatile.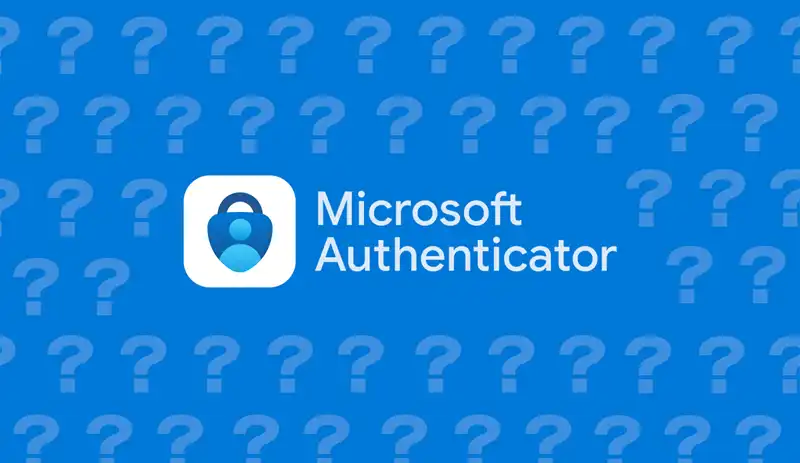 Of course, Microsoft Authenticator also has extensions for Google Chrome and Microsoft Edge browsers, to manage your passwords more easily. And you can also install it on your Android and iOS mobile devices.
What is Microsoft Authenticator
Microsoft Authenticator is an app created by Microsoft that can have various functions, one of them is for two-step verification for the services of this company, such as for a Minecraft, Office, Outlook, Hotmail, etc. account. In this way, you can easily access these services and log in with an added security measure compared to single-step verification.
You will only have to add the service you want to control to Microsoft Authenticator, and then you can control it from the app. You will be sent a random code that you can enter after entering your conventional credentials (username and password). In this way, if someone has obtained your username and password and is not authorized to enter, they will not be able to do so without the random code that will be sent to you. This is similar to Google's two-step verification service for GMAIL, etc.
Currently, Microsoft Authenticator has also added another function, and that is to manage passwords. Therefore, you can use it as another password manager, either on your mobile devices through their native apps or through extensions in the most common web browsers.
In this way, the passwords you have in Microsoft Authenticator will always be synchronized with your favorite web browser or mobile device, without having to enter them. He will take care of it, although it is true that it still lacks something to reach the level of its competitors, such as LastPass, Dashlane, Bitwarden, 1Password, Keepass, etc. For example, it cannot create random passwords, nor does it offer reminders or reviews.
On the other hand, as a security measure, Microsoft Authenticator will also prevent screenshots from being taken while it is in use. In this way, sensitive data that can be used for unauthorized access will not be obtained. A great idea on the part of Microsoft and one that other similar managers or apps already had.
How two-step verification works
As you should know, two-step verification is a system that allows for verifying login on a service in two steps instead of one. In the conventional way, when you want to access a service, you put in your username and password and that will be enough to enter the service or session. When it comes to two-step verification, an additional step is needed, making it much more secure.
For example, it could be that you confirm on screen whether the access was authorized by you or not, enter a confirmation code that will only be sent to you, or perhaps use a QR code to confirm that the login was done by you and not by someone who has obtained your username and password. This way, even if your credentials have been leaked, you can avoid access from third parties.
Microsoft Authenticator is an app precisely for this. Inside it, you'll find a simple interface, once you've downloaded and installed it on your device. The steps to start would be very easy:
Open Microsoft Authenticator on your mobile device
Inside the app, press on the three dots that appear
Choose the option Add account
A new pop-up window will appear
Your mobile device's camera will open and you'll have to scan the QR code (the one the service gives you, for example, if you have it open on the screen of your PC) and if you don't have a QR, you can enter your username and password for that service
You'll see that a security code has arrived, which you'll have to enter when prompted
This way, you'll have the linked services ready that you need to log in with two-step verification. You'll see that everything is very simple and fast.
Microsoft Authenticator as a password manager
To finish, we've previously mentioned that Microsoft Authenticator now also has a function to manage your passwords. Thanks to this, the app will save in its database the encrypted passwords of all your services, so you'll always have them at hand and don't have to remember or write them down on paper.
However, you should know that in this case, it will only be implemented natively in the Microsoft Edge web browser. Nonetheless, as I said, there is also an extension for Google Chrome with which you can consult and edit the passwords, as well as add new ones to the database, even the new ones you introduce in web logins in your browser will be added automatically. Remember that the Edge browser is based on Chrome, that's why there is an extension for it and not for Firefox.
---
More stories like this
---