---
You can also be interested in these:
---
CCleaner has been around since the early 2000s and was rather popular as a utility software keeping up maintenance tasks on our computer. This software removes unwanted files and unnecessary system registry entries from our PC we wouldn't even know we had otherwise. On the other hand, Windows 11 have integrated numerous privacy policies and regulations to protect the user against these garbage files. The golden question is: Do I really need CCleaner in Windows 11? Let's analyze this in more depth.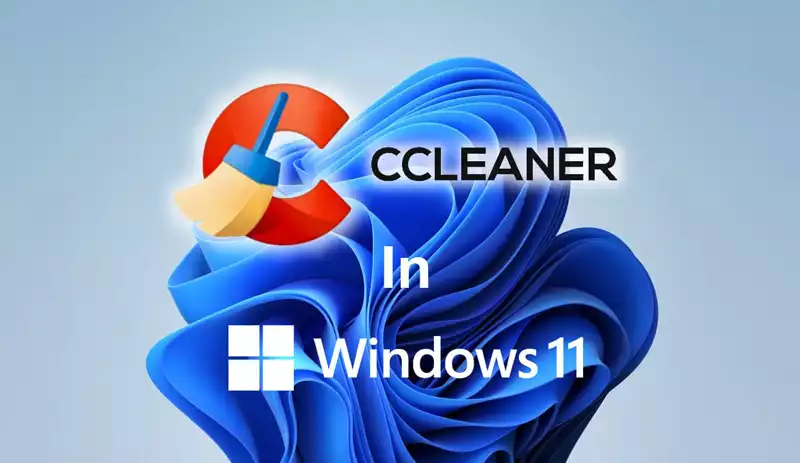 If you are into computer science or are you a computing devotee, surely you have heard CCleaner before. In case you haven't, we are going to touch on quick reference points about this software.
What is CCleaner and what is it used for?
CCleaner is a software containing a set of tools to clean the hard disk and memory of our operating system and removing unnecessary files. For those users who didn't know how to perform these tasks manually (and even those knowing) this was the panacea of the optimization chores in a computer.
This optimization tool was mainly developed for Windows systems. However, it was so popular that in 2012 a new version was released for macOS. Two years later, CCleaner also debuted on Android, until it became the multi-platform tool it is today.
Its functions include deleting unnecessary files, freeing up hard disk space, uninstalling applications, and blocking cookies or other trace elements. Most of the advanced features are paid and are reserved for its Pro version. Currently it is maintained by the company Piriform, owned by Avast in 2017.
Do I really need CCleaner in Windows 11?
Windows 11 has been granted with enough tools to allow users to fine-tune and optimize the operating system. It is true that CCleaner brings interesting additions on top of the basic optimization options Windows has, such as cleaning the registry entries. However, it is not possible to determine up to what extent they improve the performance of the computer. Furthermore, is CCleaner intelligent enough to discriminate what would be an "unnecessary" file or registry, being Windows registries such a delicate aspect of this operating system?
Long story short, CCleaner is the Swiss Army knife for the maintenance and cleaning tasks of your computer, allowing to perform this with relative ease. However, for the above-average user, the installation of this tool doesn't make any sense if he/she knows how to use the optimization tools that come with Windows 11. That being said, the real benefit of having CCleaner installed in our computer will be determined on the needs and knowledge of each user.
Do you want to rely on a third party software to perform the cleaning tasks on your computer, or are you meticulous and knowledgeable enough to do these tasks yourself. Either option you choose, it all comes to what the user wants in the end.
On the other hand, if you question the CCleaner legitimacy or trustworthiness this is a fair sentiment. To that effect, all we can say, this product is under the umbrella of Avast, a rather reputable company in the security sector. There is a lot at stake for them as a company, and being the most advanced features part of a paid service, even more.
How to download CCleaner in Windows 11?
CCleaner is available for download in its official website. There is an incredible amount of repositories on the internet, claiming to be official sources or trustworthy partners. If you decide to move forward and install this tool, we recommend you do it using the link we provide here. It goes without saying people take advantage of the reputation of this type of software tools to camouflage their malicious intentions covered with altered versions of the same available for download.
Once you land on the CCleaner website, you will be able to see the "Free Download" button. From there, the installer executable file will be downloaded for Windows 11.
CCleaner versions
CCleaner has two versions. One is free and includes the following features:
Standard privacy protection
Standard cleaning
The other one is the Pro edition, capable of:
Standard privacy protection
Standard cleaning
PC Health Check
Update applications to reduce security risks.
Full wipe
Guarantees the privacy of your browsing history
Detects and removes Internet trackers
Avoid running out of space
Priority customer support
As of the time of this writing CCleaner Pro has a price of $30 USD. Please check on their website for the updated price.
How does CCleaner work in Windows 11?
CCleaner in Windows 11, like any other application, requires to be installed in the system in order to work. You need to run the installer file you got from their website and proceed through the steps of the installation. The installation wizard will appear on the screen. If you want to start, click on "Install". Similarly, in case you want to customize the components that will be installed on your computer, use the "Customize" link. After this follow these steps:
Wait for the installation process to finish.
When done, click on the Run CCleaner button. You need to set an appropriate time for the tool to perform its job. It should be a time you normally don't use your computer and it is on. Now, start scheduling.
Click on the "Continue" button and follow the steps that you will see on the screen.
When finished, CCleaner will run on your computer. The first section that stands out is Health Check. It shows a simple "Start" button that is used to start the scan (of course). When it is completed you will see a report that will help you to know the status of your computer.
In the report you will be notified about trace items detected and other security and optimization concerns. The free version will get a summarized format of this report. Ultimately, using the "Make it better" button the application will clean up our computer.
CCleaner also has a Custom Clean functionality. This is a more advanced cleaning features that allow you to free up space by deleting temporary files and other unnecessary files from the different components of Windows 11. It is very important that you know what you are doing at this point, because it is possible that you delete something that is really necessary for Windows to run.
To start the deletion, select the sections to be examined on the left side of the application and then click on "Run Cleaner". In addition to the Windows 11 components, CCleaner is also capable of cleaning some well-known applications, such as Office or the Microsoft Store.
Included in the CCleaner Pro version is the driver updater tool. It scans your computer and allows you to know if the drivers are up to date or not.
Registry cleaning is another of the utilities included. Please proceed with caution on this area. Some changes in this component of the system could cause loss of data or even worst, access to the computer itself.
---
More stories like this
---