---
You can also be interested in these:
---
Nowadays it is increasingly uncommon to have a flat screen television, from the so-called called "smart", which does not include online services such as Netflix, YouTube, Disney or Spotify. It is those types of situations we are on a budget, but still we want to enjoy these services at home, our best bet is going with a smart TV box, or more specifically, an Android TV box. These devices extend the functionality of our conventional TV, having the advantage of displaying content directly from the web. If your TV support 1080 or 4K resolution, you will be able to play multimedia content from any source available, wether it resides online or your home network. On this article we will be touching on the Edal T95M Android TV box, the good and the bad, and why this may be a good option for you.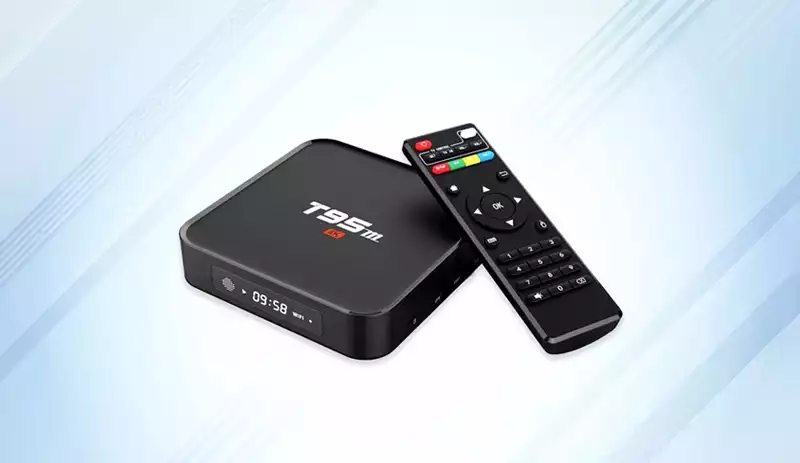 This Android TV box is nicely designed, offering the bare minimum to satisfy the needs of a modest multimedia entertainment hub at home. Although in some cases, we can also see that the manufacturer went out of his way including some additional features that could be counted as really valuable inclusions. This is the case of the SD card slot to extend the internal memory, support with external hard drives, an OTG connector for alternative wireless controllers, among others.
Technical specs of the Edal T95M Android TV box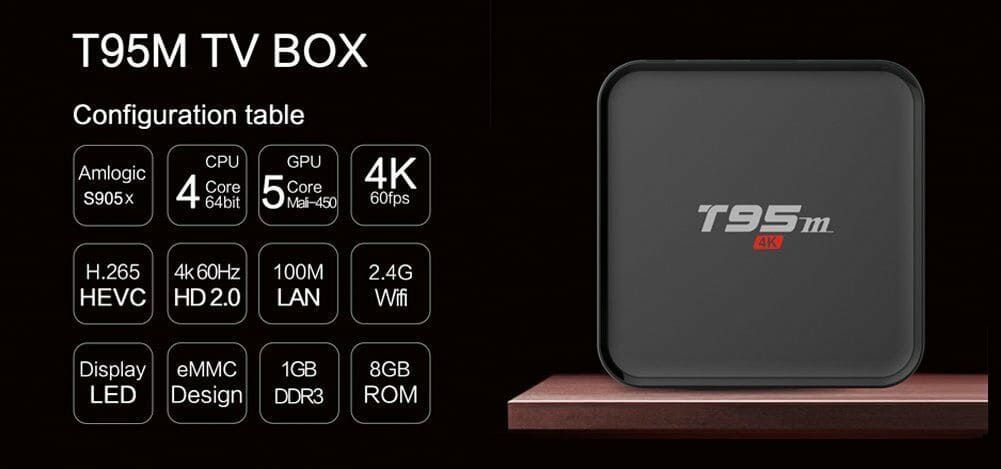 The Edal T95M Android TV box is a S905W Quad Core chipset device with 1 GB DDR3 of RAM and 8 GB of internal storage. You can either stream video content right from the internet, wired or via WiFi, or play it locally from its internal memory or using a hard drive. It has a relatively small size footprint with a conventional black semi-glossy finish style. The general measures of this box are 4.4 by 4.4 inches, and 1 inch height. It comes with 4 rubber-padded feet to be placed conveniently on any surface, but no mounting holes whatsoever.
The box itself has a small display screen in the front. On the right side of the box there are different input slots mostly for adding different controller options and extending the storage capacity. You have a micro USB port to add more internal storage, an OTG connector and two USB 2.0 ports. On the back part of the box you have all the outputs: A DC power connector (5volts 2Amps), an AV connector to split the signal to a coaxial connection for really old TVs, one 10100 Ethernet connector, an HDMI 2.0 connector and an optical audio output to deliver your audio to your sound system independently.
Supported screen resolutions and performance
The Edal T95M Android TV box runs under Android OS 7.1.2, which is expected due to its hardware limitations. While connected over the internet and streaming content, it is capable of reproducing 4K video, but we won't call this standard an extremely satisfactory experience. Playing videos from Youtube, the maximum supported resolution is 720p. On the other hand, for the Kodi player, (which is called KDPlayer on the box) you are able to play 4K video, but streaming directly from the box, even on a wired connection becomes an impossible task, because the box itself doesn't have enough processing power to handle such a high quality. Even with 1080p resolution connected through WiFi you will see it struggling.
In turn, when playing video from its internal storage memory or an external hard drive you won't notice any trace of latency. You will be able to achieve full 4K reproduction from any local source using the Edal T95M Android TV box.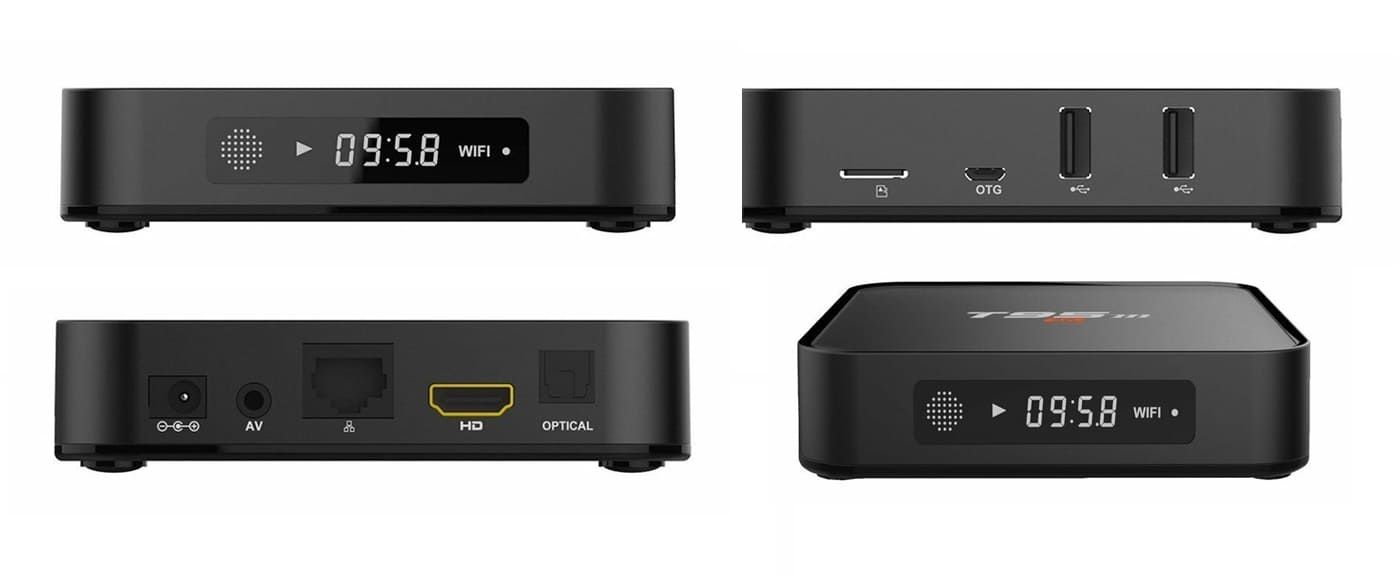 The installation process
Installing the unit is not difficult, although it can be a fairly time-consuming process. Once you connect and power the unit for the first time, it will play an eye catching animation, and after that it will last a considerable amount of time until it gets ready to interact with. Right out-of-the-box the Edal T95M Android TV box comes with preinstalled apps, including the most popular video and audio streaming app services, like Netflix, Youtube, etc.
After the original installation, it is recommended you run the "search for updates" procedure because it is likely you might not be running the last versions of its firmware. This is a fairly straightforward process and should't take too long to finalize. You can also pin any app to the main dashboard or remove actual ones in the case you decide so.
The pros
The unit comes with an IR remote with dual functionality, which allows you to control the TV with it.
The ability to extend the internal memory.
Support for external hard drives and any other storage devices.
An OTG port to use with an external wireless mouse and input devices.
Including Kodi player, making it possible to stream content from almost any source online.
Running under Android OS, it brings Google Play Store, from where you can install any other apps or games.
The cons
You have to keep clearing the cache over and over again to ensure you are using the TV box to its full processing capacity. This option is even on the main dashboard (no wanders why it was put there in the first place).
The remote is useless. You will end up using a wireless mouse and keyboard for convenience.
The normal operation involves a lot of typing which makes it almost imperative the use of a keyboard.
This is a budget box and as such it will perform and look accordingly.
Low performance on 1080p and 4K video streaming resolutions. 720p would be the recommended standard for video streaming.
No mounting holes. The unit is not meant to be placed vertically. You need a mount for that.
Conclusions on the Edal T95M Android TV box review
The Edal T95M Android TV box is a product that provokes mixed reactions, depending on the type of customer you are and your concern about getting the most out of your investment. Right of the bat, to make our point really clear we can say, even at its low price point (around US$40 dollars), this is not the best Android Smart TV box in the market for its value proposition. That being said, it is definitely designed having the budget oriented audience in mind, but for a little more you can buy any other far superior product. Smart TV boxes in general have swamped the market and it is not uncommon to see quite significant valuable deals on premium smart TV boxes.
---
More stories like this
---