---
You can also be interested in these:
---
We've all been there; you're stuck on a plane for a long flight and, as per standard procedure, you're asked to turn off your phone or computer or place it into airplane mode. Your plane takes off and the options that you have to watch a movie on a plane without internet to pass the time either cost extra or aren't very appealing. With technology as it is today, there's only so much that you're able to do without an internet connection. You may not be able to sleep on a flight, so having something to entertain you, especially on a flight that's over three or four hours, is necessary. Movies and shows help to take up a large chunk of your time on a flight, so if you're stuck with little options, there's a solution on your laptop and phone.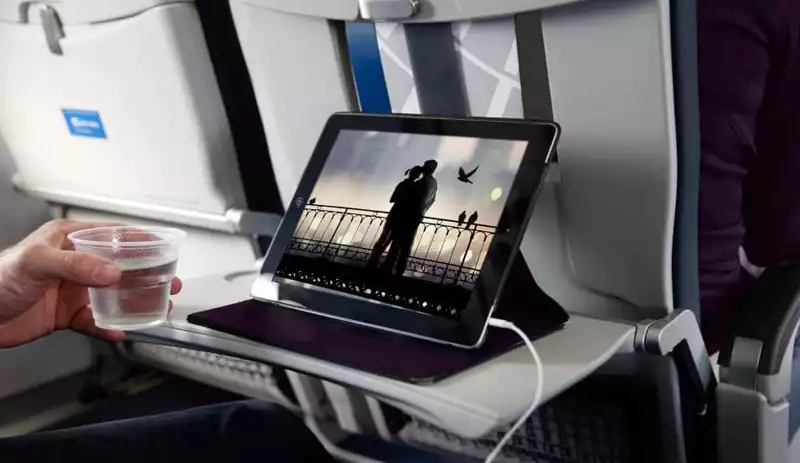 Now, you could do something illegal and attempt to download a movie or television show from a sketchy website to watch later, but why risk your mobile or computer's safety when streaming services offer legal ways to download some of your favorite shows? Even if your service doesn't provide that option, there are still legal ways that you can download content to be watched later on your computer or phone. We've compiled several options that will allow you to legally and with hardly any cost watch some of your favorite shows and television series while offline.
Ways on how to watch movies on a plane without internet connection
Netflix
If you have a Netflix account, you're in luck! Netflix launched an update to their platform that allows users to download certain shows and movies for offline viewing. It's as simple as going into the Netflix app on your phone or on the Netflix website on your laptop. You'll need to access the menu and select 'Available for Download' from the list of options. From there, you'll be taken to another screen that lists shows and movies that you'll be able to download to your phone or computer for offline viewing. The lists of movies and shows are limited, but many of Netflix's original series are available along with other select shows and movies. Netflix is deemed as the prime platform for binge watching, so they tend to have more than one season of a show that can be downloaded. Once the shows and movies are on your device, you can find them in the 'Downloads' section of your device.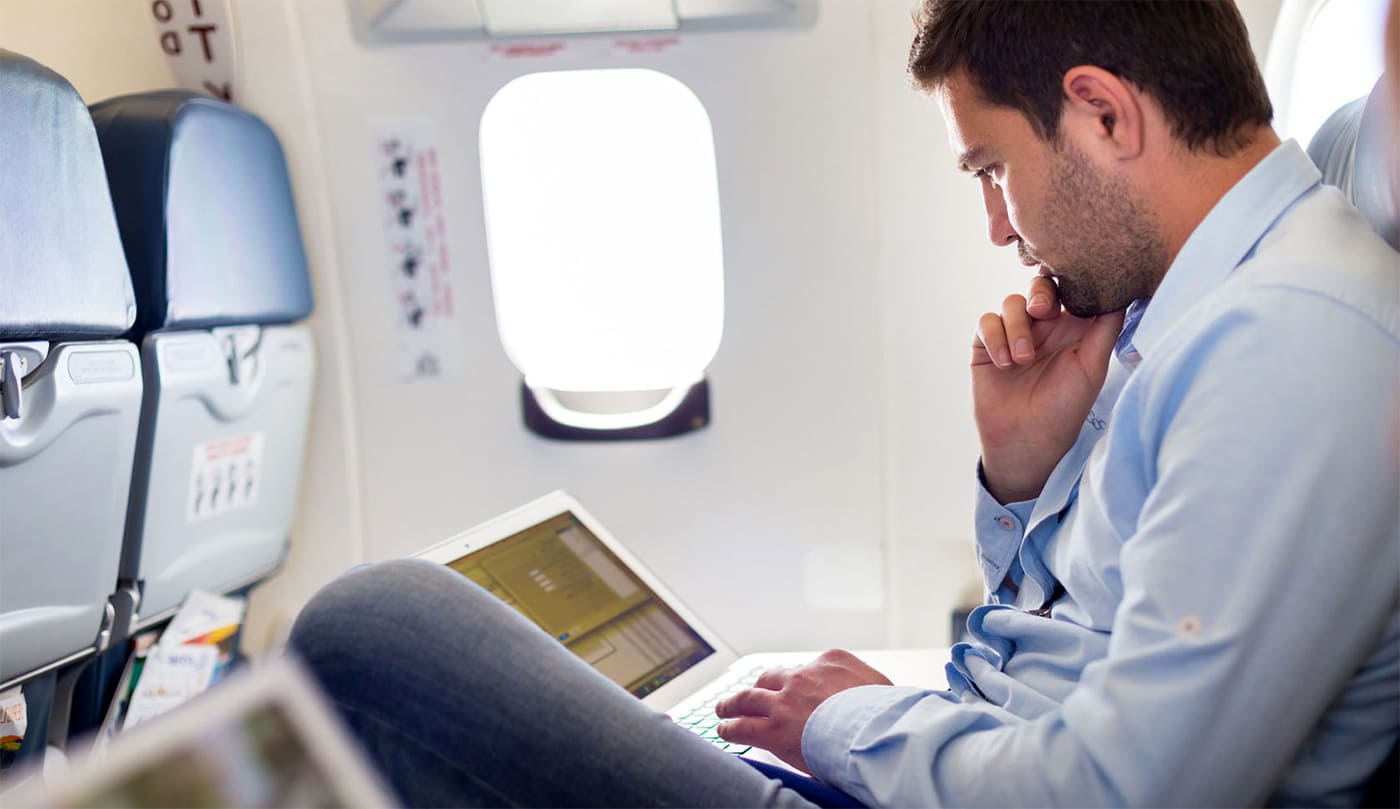 The only catch in this method is that you'll need to make sure that you download everything before your flight, since you won't be able to access the app or website while you're in the air. This feature can be utilized on most devices, so check yours ahead of time so that you'll be able to download what you want before the day of your flight.
Amazon video
Another streaming and movie service that offers offline viewing is Amazon Video. You'll need to have the app downloaded onto your computer or phone in order to access it. From there, you can browse through the app for shows and movies. If there's a show that you're looking to download, you'll need to check for a small downward facing arrow next to the title. Click on the arrow and you'll be able to download the show or movie. Unfortunately, there isn't an option to just see the available downloadable content, but there might be in the future. Just like Netflix, you can use this on your phone and computer, so long as your laptop is outfitted with Windows 10. Also like Netflix, make sure you download your movies and shows ahead of time in order to make sure they're ready to go when you're on your flight.
PlayOn and recording apps
If you're looking through another streaming service and don't see any option to download a show or movie, there is a way that you can record them legally and safely. There are programs and apps on the internet, both free and paid, that allow you to record videos. Just like recording devices that used to be hooked up to your television, there are apps and websites that provide the same service to record shows and movies. Apps like PlayOn can be used to record movies and shows, sometimes costing as little as a dollar for each recording. Make sure you do your research when looking to download one of these apps, as there are many look-alikes and services that aren't legal or require you to pay monthly for the service. As with most apps, this is another instance where you'll need to have everything downloaded ahead of time before watching your recorded videos on a flight.
Youtube Red
If you're looking for another service that offers the ability to download videos to watch offline, YouTube Red is another platform to look into. By using the app on your phone or computer, you'll be able to use the menu next to the videos you enjoy and select 'Save Offline.' You'll be able to save the videos on the resolution of your choosing and then they'll be saved to your device. When you want to watch something, just go into the Youtube app and, under profile, select 'Offline Videos.' Note that saving videos on higher resolutions takes up more space in your device. As always, make sure that you're downloading these videos before you get on your flight.
Alternate options
There are certainly other ways you can get shows and movies onto your laptop or phone legally and safely. Some services allow you to purchase shows and movies, like iTunes and VUDU, and even rent them for a short time if you're interested in just taking a look at a season of a show. Google Play and the Microsoft Windows Store also offer you the ability to purchase movies and shows that you can have on your computer and phone to watch offline. Don't try to use shady sites to get movies that are free to download, as these sites can cause viruses on your device and your security is at risk. The options for you to find great shows and movies to get you through a long flight are diverse and inexpensive, so utilize these apps and sites so that you never need to worry about boring flights again.
---
More stories like this
---