---
You can also be interested in these:
---
Amazon Alexa is Amazon's cloud-based artificially intelligent voice assistant, which is built into hundreds of devices including their Amazon Fire TV tablets, and Amazon's Echo device such as the Alexa Echo Dot. As a device, it has revolutionized the way people interact with their homes, and it's become one of the fastest-growing tech gadgets on the market. More modern Amazon Alexa and Amazon Echo devices now also utilize a Smart Display. Can it be set up in a way to make Alexa to listen remotely?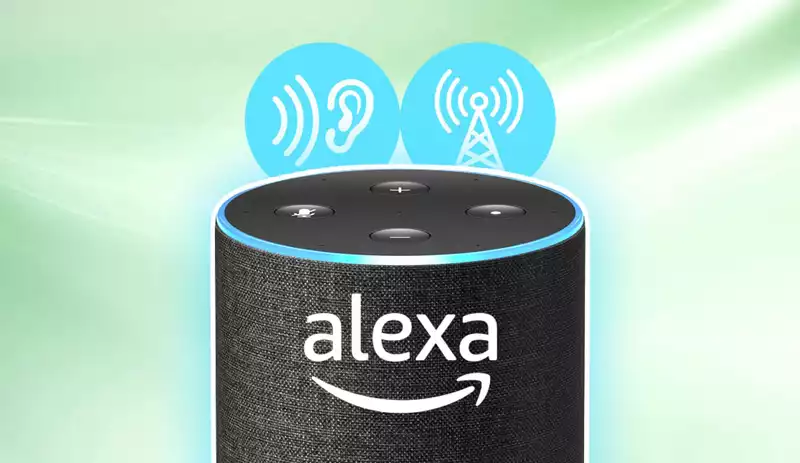 It has opened a whole new world in which users can interact with their homes and ask to play and stream music such as Apple music, Amazon Prime Music or order food. But that's just the start of what Alexa can do. There are quite a few features that users aren't aware of – including setting up your device to listen remotely via Wi-Fi or mobile data connection when you're not at home using a compatible device.
How Does Alexa Work?
With an Alexa-Enabled Device such as an Amazon Echo, you can use voice commands to get the intelligent voice assistant to tell you the time, deliver a weather report, place shopping orders, listen to music, get the news, control your smart home devices and more such as using it listen to Alexa remotely.

Alexa is now an integral member of the household for many people and can be used to order food, pay bills, playing music, tracking fitness, games and much more. Nowadays a wide spectrum of home appliances and smart display electronics also work with the Amazon Echo and Alexa app to connect to Philips Hue lighting systems, Smart Locks, Multi-Room Audio Systems, Samsung SmartThings devices, Ring Doorbells, Smart plugs that are fantastic for transforming non-connected devices into devices you can control remotely. You can now even utilize Amazon Alexa to control smart thermostats, switch on lights or change TV channels.
If you already have an Alexa-Enabled Device such as an Amazon Echo device or Fire tablet, you may not know that you can listen to Alexa remotely from your phone or tablet so long as it is physically connected to your home network and Smart-Home Device.
Can you use Alexa to listen remotely?
Because Amazon Alexa is a cloud service, any device you use to connect to the service is a conduit that will enable you to listen to Alexa remotely. If you have any Echo device or a more recent Smart Display and you're out of its earshot, then you can use the Alexa app to listen to your echo device at any time even if it's located in a different room. The Alexa app is available for iOS and Android devices and can be used as an Amazon Alexa remote to listen remotely so you can give commands to Alexa from anywhere. This will mean that even if you are at the gym or sitting in a different room in the house you can listen to Alexa in any of your rooms.
How Do I Set Up Alexa to Listen Remotely?
Setting up Alexa to listen remotely is easy. If you already have an Echo device, you will be familiar with the Alexa app that can be downloaded on your iPhone or Android phone. When you are out of the range of your Amazon Echo-enabled devices, such as the Echo Dot and Echo Show, if you have set up Alexa to Listen Remotely via your iPhone or Android phone, you will be able to use the Alexa to listen remotely and send commands or issue commands via icons on the screen.
This is a handy feature, especially if you have integrated appliances, lights, central heating systems to your device. This is a great way to keep your home in good working order without having to do it there.
However, if you haven't set up Alexa to listen remotely, this is how you can do it:
Setting up Alexa to listen remotely is easy. The first thing you need to do is make sure your iPhone or Android phone and your Echo device is on the same wireless network and you have downloaded the free Alexa app from either Google Play or Apple Store to your Android devices and for iPhones.
If you have not already set up your device, open the app and allow Alexa to use Bluetooth.
Sign into your Amazon account and select your name then allow Amazon to access your contact and notification permissions.
Follow the instructions to teach Alexa your voice and give permission to let Alexa access your device's microphone. Follow all the prompts to teach Alexa your voice and when your voice profile has been created access the home screen.
At the home screen add a new Echo device or add a previously added device by selecting from your devices list. Enable device discovery and allow Alexa to find the new device on the network.
Confirm that Alexa has connected to your new Echo device or previously added device, which will be indicated by a speech bubble on the home screen.
After that, and you can start using Alexa by issuing voice commands to Alexa from any of the icons on the screen —no need to start with "Alexa," either. Congratulations, you can now listen to Alexa remotely.
Can I use someone else's Echo device to access mine?
Yes, you can. How great is that? You can use another Alexa device to access your own Alexa device, either at home or elsewhere to listen to Alexa remotely. You do this by using a feature called Guest Connect. Guest Connect must be enabled on any Alexa device you're trying to connect to and when connected, guests can access their own personalised Apple Music or Prime music list for example and news.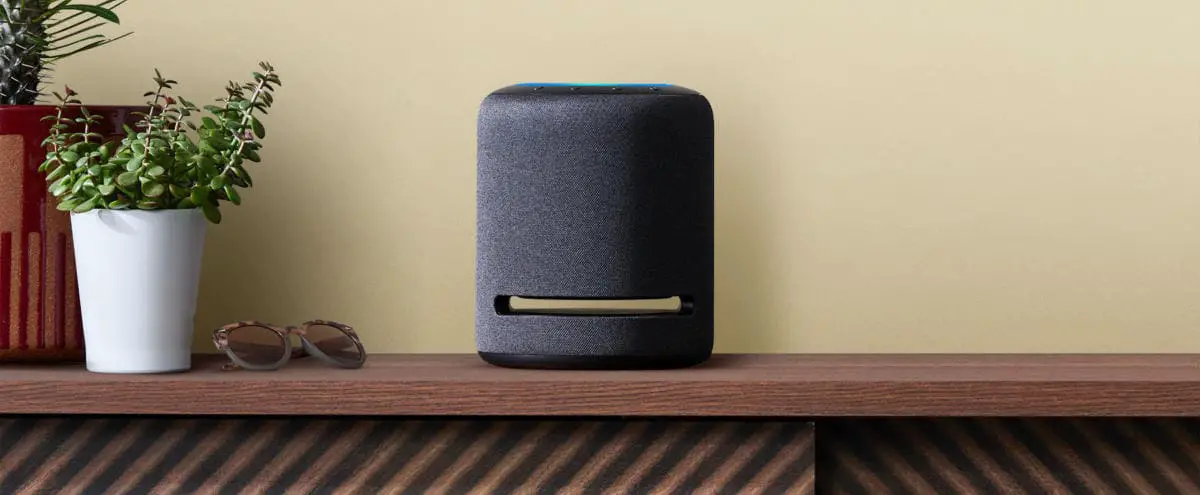 Does Amazon continually listen to Alexa remotely logging conversations?
No, you don't need to worry about Amazon continuously logging conversations. Alexa does not share your personal information with third parties and has a privacy policy that is incredibly detailed. You can also find it on the Alexa Privacy website. If you are not comfortable with this, you can easily delete your stored conversations with Alexa by going to Settings > Alex Privacy> Review Voice History and deleting all those you want to remove.
What if I want to Stop Listening Remotely?
Had enough of using an app to listen to Alexa remotely and want to turn off listening remotely, access the Allow voice control page in the Alexa app, select "Listen only when at home" or "Listen only when connected to Wi-Fi.
Conclusion
The ability to talk to and listen to Alexa remotely from anywhere in your home or other places if you have an internet connection is awesome. To be able to sit in a garden and use and Prime Music or Apple Music and listen to music remotely is so much fun. Being able to lie in a bath and complete a shopping list or to-do-list in tremendously convenient (if a little lazy). Being able to get get answers to questions to help your children's schoolwork is fantastic.
The fact that you can be anywhere in the world and still control your smart devices like lights, music, thermostats, more, etc is an amazing feature of this great Amazon Echo device. You get to enjoy it from anywhere in the world with a wide range of smart device integration. As you can now see, setting up an Amazon Echo to listen remotely is easy and you will find it useful in many ways.
Once again, thank you for visiting us here at Digital Masta and for reading the article on How to Set Up Alexa to Listen Remotely via the Mobile Devices or Mobile Device Compatibility area.
---
More stories like this
---