---
You can also be interested in these:
---
Google Play is by far one of the most popular and widely used app stores in the world. It's not uncommon to find Android users who have purchased over 100 apps from Google Play, and that number is increasing every second. Google Play launched on March 16, 2012, when it was known as the Android Market. The Google Play Store was introduced to bring all of Google's digital distribution services under one brand and nowadays is not only an app store, it also features music, movies and books in its collection that are used by billions of people each month. Did you know the Google Play Store is now available in over 190 countries?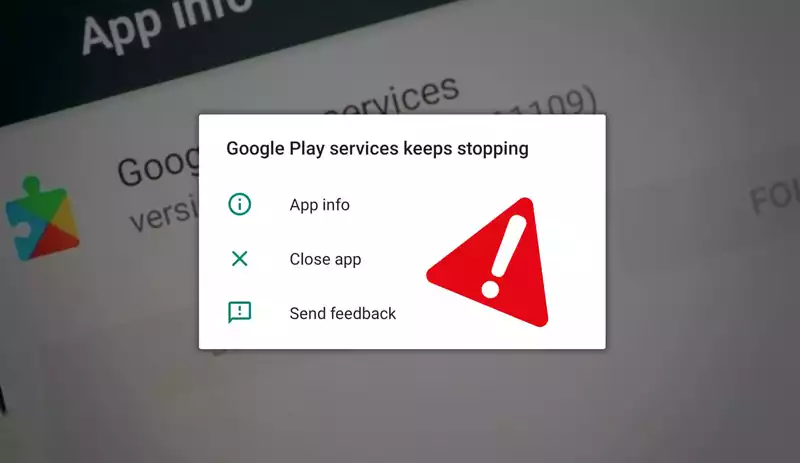 The Google Play Store offers a convenient, safe place to use a wide range of high-quality apps, games and services including many native applications on the phone such as Gmail, Twitter, and Facebook. The store consistently screens all apps to ensure they are safe and ensures that they meet technical requirements. With such an enormous collection of apps, which is constantly growing, the Google Play Store can occasionally provide apps that offer incompatibility issues that are not always discovered straight away. Not all apps work well together, and some can even cause conflicts with another app you have on your phone causing Google play services keeps stopping issues. For example, using some Antivirus and Google apps at the same time can cause conflicts? We'll cover some of the most common problems with an Android Device and how to fix them below.
How Google Play Services work?
Google Play Services is a library of software that is used to enhance the functionality of devices running Android. It provides access to basic functions such as contact sync and authentication, push notifications, remote content download, and social integration such as Google+. There are now hundreds of applications that make use of the Google Play services and it is a vital part of Android ensuring everything connects efficiently. Sadly, the sheer number of apps can result in Google play services keeps stopping issues this article seeks to provide an explanation of.
For many users, Google Play is elusive and a mystery. There are several reasons for this: the user may have had an old version of the app that used Google Play services, or they may not be aware of the service at all. Google Play is very important for app developers as it is where they can provide their apps and help them achieve greater success than they would otherwise have. As a layer of software, Android connects to all your apps downloaded from the Google Play store seamlessly, whilst protecting sensitive data using Google APIs.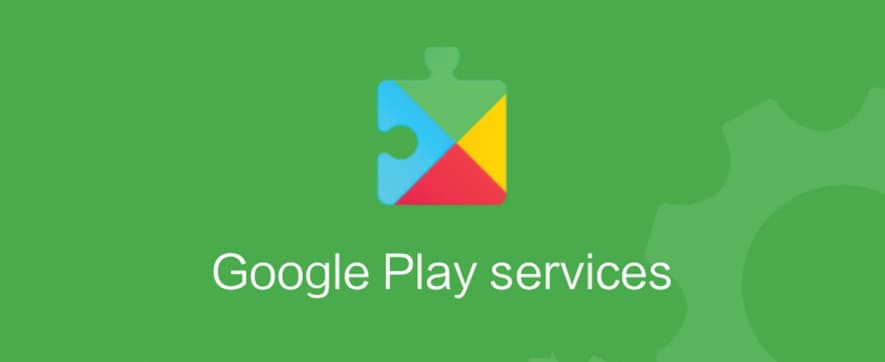 Google APIs are very important as applications need to communicate back and forth to one another for an app to function properly. This is all done seamlessly using Google Play services, which allows you to access and integrate with various online services such as Gmail, PayPal, Google+, YouTube and Google Play Store apps you want on your device. Both Google APIs and Google Play Services run silently in the background, however, if they are not working correctly, it can lead to Google play services keeps stopping issues that are very difficult to fix.
Google play services keeps stopping error messages
If you have an Android Device, you will be familiar with the notification that pops up: "Google Play services has stopped suddenly". We have all been there, and it can be frustrating. They aren't nearly as common as they were in the past, but they still pop up, often when you haven't had a recent phone update, have been attempting to download a file from the Google Play Store or use a new app that requires Google Play services. So, what do you do when a Google play services keeps stopping message happens? Don't worry we have the solutions to help you fix this problem!
The likelihood is that your phone has encountered a bug in the operating system software that is generally due to a problem with the network. It could also be a result of a power outage, or a force stop of Google's services. The error is generally harmless, and in some cases, the system should automatically restart it without any intervention from you, but there are also instances where it does not happen. You may even encounter errors when you are using Google Play those results from problematic software updates.
How To Fix Google Play Services Keep Stopping issues?
Restart you phone
The first thing that you should always try is turning off your phone and restarting it when you receive an error message. This should be done with the simple step of turning your phone off withe power button, removing the battery, or switching the phone off at the mains. You should allow it to rest for a full thirty seconds after you have switched it back on before you power it up.
Clearing Cache
If this fails, and you are still receiving an error message you should try to clear the Android data and cache. All Android Devices have what is known as a cache where it stores information about the apps that are on your phone. This is useful as it allows the operating system to find apps more quickly and launch them more quickly. However, if there are too many files in the cache, it can cause a problem with Google Play services and will cause it to malfunction.
It's simple to clear Google Play Services data and cache: simply go to into your Phone Settings > Apps > Select Google Play Services > Clear data > Clear Cache. You can also visit Manage Space > Storage > Google Play Services > Clear data and clear cache.
Check for Update
The third option is checking you have updated to the most recent Android OS using an internet connection as failing to do so can ultimately generate software compatibility issues. Simply perform a software update by visiting your app settings and check you have the latest version.
Manually Disable Google Play Services
The most obvious solution is to manually disable the Google Play services in Device App settings. All you must do is go into Settings > Apps > Select Google Play Services > Uncheck App install from unknown sources.
Factory Reset Your Smart Device
You can also try the reset options with a factory reset if this doesn't work. This will remove any potential issues along with everything on your smartphone by returning your device to factory settings including the removal of all installed apps and data. Before you restore your device to a factory default You should backup any data you need before continuing. When you have backed up your data, head to Settings > Backup & reset > Factory Data Reset > Reset Phone.
Conclusion
Google Play Services Keep Stopping issues and other errors can become frustrating and annoying, but don't worry you are not alone. With such a complicated and advanced piece of software, the rapid expansion of the Google Play Store apps it is not uncommon for you to encounter occasional problems. It's a fact that we all encounter them from time to time, so make sure you don't give up on fixing the problem. Keep learning and searching for solutions, and eventually, they will be fixed.
---
More stories like this
---