---
You can also be interested in these:
---
Launched in May 2011 the Nvidia Geforce GTX 560 is a low-to-medium range graphics card well suited for budget settings. It is based on the Fermi architecture, a code name of the newly created CUDA architecture by that time. This card features double-precision floating point performance for moderate graphic processing and calculation.
What's the Difference Between GeForce GTX 560 Ti and GeForce GTX 560?
While they have the same name, the NVIDIA GeForce GTX 560 instead utilizes an alternate variant of a GF1144 core (which was known to power this card's predecessor, the GTX 560 Ti). So instead of being fully powered, it only contains ~2billion transistors; which is a fraction of what was later used for NVIDIA GeForce GTX 580's model.
Stated simply NVIDIA invented a card by removing a core block present in the GTX 560 Ti. That means the GeForce GTX 560 1GB acts like an overclocked GTX 460 1GB. Now, that's no bad thing once you factor in just how well that particular card did in its hay-day.
When created, NVIDIA invented competition for the AMD Radeon HD 6870 with its own low-balled graphics card, the NVIDIA GeForce GTX 560. However, unlike its common line of cards, this lacks the 'Ti' suffixation. Just like its predecessor in how the GeForce GTX 560 Ti was made to compete against AMD's Radeon HD 6950, this tech was created to supersede AMD's Radeon HD 6870.
Performance
This model of graphics card is overclocked meaning the GTX 560 is an iota quicker than its predecessor, at the cost of power consumption and risk of overheating. Which, in this case, isn't it strange due to the "lower quality" of the card in comparison to the NVIDIA GeForce GTX 560 Ti? However, in a 1,920 x 1,080 resolution, Very High graphics quality "Crysis" gameplay test, the GTX 560 scored one frame higher than the GTX 560 Ti. This is factored in with quadruple anti-aliasing. Thus the GTX 560 is still viable in gaming.
However, as you now know, the NVIDIA GeForce GTX 560 is an older model graphics card. But just because it's older doesn't take away from its graphical technologies. As such, you ought to download the 314.22 NVIDIA drivers to play games like Dark Souls III on Medium-High settings. That's right. This techno-puppy is still capable of keeping up with the big dogs of the modern and future gaming worlds.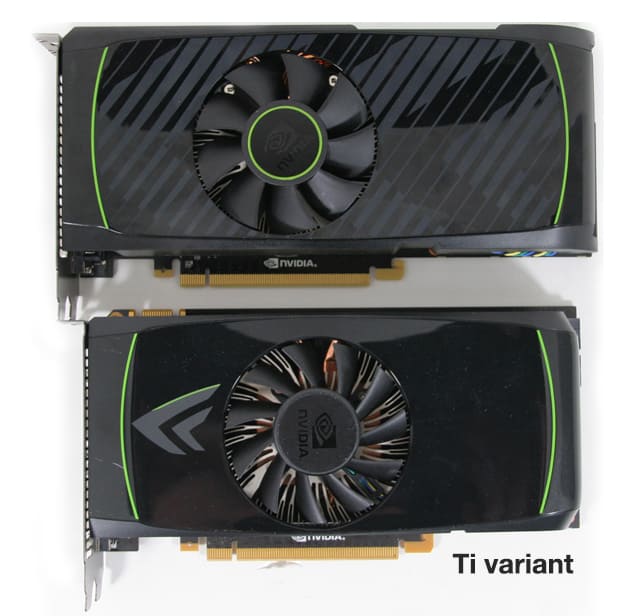 Cooling Technology
NVIDIA's sample cooler has a teensy 70mm fan that blows air against its radial heatsink to force the warmth out the rear of the card, so that it may begin leaving the card. The heatsink consists of four copper heat-pipes which lead to an expanse of fins for further aid in the chilling process. This is the same design used by the GeForce GTX 460. And, for your information, the NVIDIA GeForce GTX 460 is known for its overheating issues. More often than not, this is why a different variation of the NVIDIA GeForce GTX 560 is preferred.
For example, the NVIDIA GeForce GTX 560 TOP's cooler bests the reference GTX 560's. It drops the under-load temperature by 8°C, and any figure below 70°C can be considered good, even though lower temperatures are preferred for longer stints of gameplay. To offset this, your best practice would be to buy a cooling pad for gaming purposes (only taking up one USB slot) or, alternatively, make use of a room fan aimed toward your aerated rig.
Noise Scale
We reckon the TOP's dual-fan cooler is impressive because, along with decent temperatures, the fans barely spin up when under the full load of potential gaming. Good stuff at 36.4 decibels (barely louder than a whisper, and quieter than most other computers). However, as stated above, this is only a variation. With the NVIDIA GeForce GTX 560, it's actually much louder.
The cause of the NVIDIA brand GTX 560's fan-noise is simple. The settings are far too high. Of course, this is due to the overclock coded into the graphics card but without the overclock it runs games much worse. There's no real way to make them quieter without affecting gameplay, and so it would be your best practice to get a different variant, such as the NVIDIA GeForce GTX 560 TOP, for a smidge more. You'll see a difference immediately.
Power Consumption
NVIDIA's need to increase frequencies is manifested in power-draw that's on the high side for a mid-range card. Still, it's within the vicinity of the GTX 560 Ti and HD 6950 2GB – two GPUs it dukes it out against in the preceding benchmarks.
Potential Issues
In any case, heat concerns arose rapidly as a result of the increased voltage utilized to accommodate the wide overclocking envelope. The core immediately reached its temperature limit of 90°C at 950MHz, which is way too hot for us. The card's power draw was the final nail in the coffin: a peak of 396W for our test rig is greater than the GTX 560 Ti's 331W and the HD 6950's 302W.
Before You Buy
Display
NVIDIA pretty much said that the target market for the NVIDIA GeForce GTX 560 was users who want an affordable card to play modern games like GTA V at 1080p resolution. However, this won't be achieved on medium-high settings. Instead of playing modern games on their highest settings at 1080p, it is much safer—with the NVIDIA GeForce GTX 560 variant, at least—to play at 900p.
While just one "step" beneath 1080p, most players prefer this particular resolution and will downright deny playing on lower ones. This is primarily, of course, because a lower graphical setting ruins the immersion and aesthetic of the gameplay itself. Would you want to play Street Fighter V with pixels? (While I'm sure some of us would, for sake of argument it wouldn't be very appealing. If I wanted to play with pixels I'd play Mortal Kombat 1.)
Now, like every other problematic attribute given to the sample NVIDIA GeForce GTX 560 (are you tired of me saying this yet?) certain variants are no doubt "stronger" than the reference case. So don't give up on the GTX 560 just yet. A simple change in brand tech, like the TOP, ZOTAC AMP!, or Sparkle, could reign in the results that you desire.
Different Cards
Speaking of different cards: when there's a wide variety of GTX 560 card designs and clocks, there's usually also going to be a variety of prices and qualities. NVIDIA's business compatriots like Gainward, Gigabyte, NVIDIA, ASUS, EVGA, PNY, MSI, and Palit prefer to come up with their own designs. While this isn't necessarily bad, it can get confusing. Especially as some designs are better at certain things, like the TOP's cooling system or the Zotac AMP!'s raw power.
For example, if you buy Gigabyte's, you get a bigger heat diffuser which safeguards the span of the card. This reduces condensed heat that could warp your technology. Added onto this, the Gigabyte edition has two larger fans in the place of a small one. Of course, this is an attempt to deter your graphic card from overheating—something that most dedicated legacy gamers can appreciate. Regardless, the GTX 560, no matter which design, will draw just as much power due to its core technology remaining untouched and pristine throughout its many variations.
Recording
GeForce Experience requires a GTX 600 or higher or the recording options are not enabled. As such, the NVIDIA GeForce GTX 560 is essentially abandoned by its own creators. To offset this, legacy gamers will find solace in Open Broadcast Software (OBS for short). And with a minor tank in frame-rate you can utilize the x246 option which offers better quality recordings. It's give and take with the setup but you'll more than likely be happy with the outcome.
Final Thoughts
Ultimately, keep in mind that the GTX560 is no longer supported by modern drivers and/or software (Marked EOL as of 4/2018). Otherwise, it's a solid card for legacy gaming or keeping up with friends. Although I would suggest you spend your money on a newer NVIDIA-brand card, or variant model of the GTX 560.
---
More stories like this
---