---
You can also be interested in these:
---
If you are having problems with your laptop, or if you want to start over from scratch, you may need to perform a factory reset. This process will erase all of the information on your device and restore it to its original condition. This step-by-step guide will show you how to factory reset your Nextbook laptop.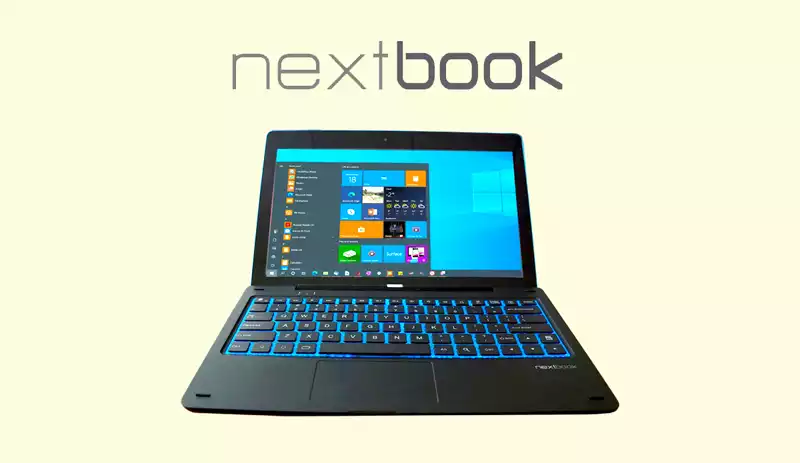 What is a factory reset, and why would you want to do it on your Nextbook laptop?
A factory reset is reverting a device to its original state. As a result, all files, settings, and applications will be erased from the Nextbook laptop. Why would you want to do this? Maybe you're selling your Nextbook laptop and want to ensure that all your data is wiped clean before giving it to the new owner. Or perhaps you're having technical difficulties with your Nextbook laptop and hope to start from scratch will fix the problem.
Whatever your reason for wanting to factory reset your Nextbook laptop, we've got you covered. This article will show you how to factory reset your Nextbook laptop step-by-step. Let's get started!
How to perform the factory reset
First, you'll need to back up any critical files you don't want to lose. As we mentioned before, a factory reset will erase all files from your Nextbook laptop. Once you've backed up your files, you're ready to begin the factory reset process.
To start, you'll need to shut down your Nextbook laptop and unplug it from any power source. Once it's turned off, press and hold the F11 key while pressing the power button; keep holding both buttons until the "Please select boot device" message appears on your screen.
Next, use the arrow keys on your keyboard to select the "Factory Restore" option and hit Enter. The factory restore process will begin; this may take a few minutes. Once it's finished, your Nextbook laptop will reboot, and you'll be asked to set up your device as if it's new.
What to do if you encounter problems during the reset process?
If you encounter any problems while resetting your Nextbook laptop, you can do a few things to troubleshoot. First, make sure that you have correctly followed all of the factory reset process steps. Then, if you are still having trouble, you can try contacting Nextbook customer support for help. Finally, if all else fails, you can always take your laptop to a local computer repair shop to have them factory reset it for you.
How to reset Windows Nextbook tablet
To reset your Nextbook Windows tablet, follow these steps. First, from the login screen of your device, find and click on "Ease Of Access" in the bottom left corner; it will open up different options, including one called 'On-Screen Keyboard.' Once there, press the Shift key, then tap the restart function. Next, follow the prompts to finish the resetting.
How to reset Android Nextbook tablet
Here's how you can do it!
Open Settings, search "Backup & Restore" in the menu bar at the top of the screen, then tap on that option and follow the prompts.
How to hard reset a Nextbook?
To reset a Nextbook Android device, first, charge it and disconnect it from the charger. Next, hold up the volume button while depressing the power switch until the logo appears on the screen. Finally, release both buttons at once (power+volume down) – you'll be shown an option to wipe data or factory reset; choose yes if possible because this will restore your tablet to its initial state!
What are the benefits of completing a factory reset?
The benefits of completing a factory reset on your Nextbook laptop are many. We will mention the most important here.
A factory reset will delete all of the files and data on your laptop, including any viruses or malware that may have infected it. This will give you a clean slate to start with and hopefully help your laptop run faster and more efficiently. In addition, if you are planning on selling your Nextbook laptop, a factory reset will ensure that all of your personal information is completely removed from the device.
FAQs about resetting your Nextbook laptop
Q: What does resetting a laptop do?
A: A factory reset will delete all of your laptop's hard drive data and restore it to its original settings. This is useful if you want to sell your laptop or give it to someone else, as it will erase all of your personal information from the device.
Q: Will I lose any important files if I reset my Nextbook laptop?
A: Yes, all data on your hard drive will be erased when you factory reset your laptop. Make sure to back up any important files before beginning the reset process.
Q: What should I do if I can't remember my password?
A: If you forget your password, you can use the "Forgot Password" feature on the login screen to reset it. You will need to answer a security question and enter a new password. Alternatively, you can contact customer support for assistance.
Q: How to force my laptop to factory reset?
A: There are a few ways to do this, but the most common is holding down both the power button and "F8" simultaneously. This will bring up a menu where you can choose to reset your computer
Q: How to bypass the password on Nextbook?
A: There's no guaranteed way to bypass a Nextbook password, but here are some methods that may work. One option is Resetting your device back to factory settings if you can access the recovery menu and then try using "wipe data/factory reset." If this doesn't help, you can try with a third-party software
Final words
So, there you have it, our guide to resetting your Nextbook laptop. We hope that this was helpful and that you are now able to restore your device to its original settings successfully. We have lots and lots more articles about computer components, PC gaming, internet and such. Browse through and enjoy.
---
More stories like this
---