---
You can also be interested in these:
---
Finding a good laptop for work is not an easy task. Choosing the right one is essential because it is your tool for work. It can have certain advantages over a desktop, although it also has its disadvantages. In this guide, we will help you choose the right one, both for office work and for heavier workloads.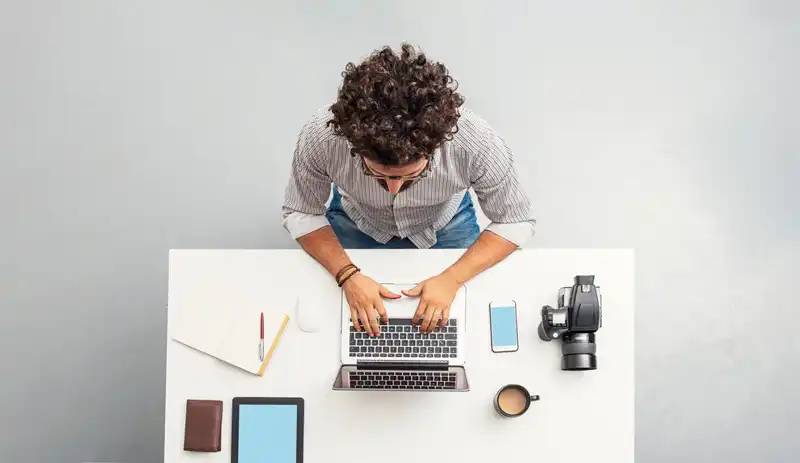 What operating system do you prefer?
One of the first things you should choose for your work laptop is the operating system, the software platform you will work with. This is as important as the hardware itself. And it will depend on the native software that you will have at your disposal, in addition to other features such as stability, robustness and security. In the field of laptops, you can find four essential operating systems:
Windows
This is the operating system of Microsoft. A very used system in companies given the compatibility with the Microsoft Office suite, among other business programs available for this platform. It can also be the best platform for gaming, if you also feel like some leisure with your laptop. However, it is not the safest system, nor the most robust and much less the most stable. This may leave it somewhat lame for some jobs where these aspects are important or in critical tasks. It should be noted that although the Home version is very common in the workplace, Windows has business editions such as Windows 11 Pro or Enterprise that have extras such as virtualization, support for more memory, additional security technologies, etc., that can be appropriate for work laptops.
It is the most used by far in companies, it is usually cheap and its compatibility is maximum. It is the one you will find in any work laptop.
MacOS
The operating system of Apple is of Unix type, and has a very friendly and simple interface. In addition, the company sells hardware and software, so it will be highly optimized, always obtaining a magnificent performance and efficiency. Of course, it is also a stable, robust and secure platform. And you will find a lot of software to work with, from a multitude of Adobe programs for creatives, to the Microsoft Office suite itself, etc. So, it can be a great platform to work with.
Chrome OS
Although it may not seem like it, Google's operating system based on the Linux kernel can also be a great system for workers. And that is because you will find all the native apps for Android available for this operating system, and that includes a multitude of Adobe apps for creatives, Office, etc. And the best of all is that it is a very stable, robust and secure operating system. And if that seems little to you, it is also the one that consumes less resources and the battery lasts longer.
Linux
Another fantastic alternative to work with is a Linux distro. The distributions are stable, robust, and secure, as well as being completely free, so you won't have to pay a license. And not only that, but you now have more and more software available for this platform. Although it is true that you will not find Microsoft Office or Adobe Creative Suite natively. But there are alternatives such as LibreOffice, GIMP, Darktable, Blender, etc. So, if you're looking for a great platform to work with and have a high technical knowledge, Linux is the best option.
Microprocessors (CPU)
The next most important part to choose after the operating system is the CPU or microprocessor. This will also define the hardware platform we can work with. We mainly have two types of processors:
Intel processors
Intel is one of the main competitors in this market, with its Intel Core i3, i5, i7, and i9 processors, among others. As you know, the i3 is the entry-level, that is, for users who need lower performance, such as for office work, checking email, browsing the web, etc. The i5 is the version designed for most users, given that it has a good performance/price ratio. While the i7 is for the most demanding and the i9 is the one with the highest performance.
You can find them in several generations, the newer the generation, the better its performance and features will be. For example, a 12th generation is worse than the 13th and so on. You can see this generation in the first two numbers after the model. For example, an Intel Core i5-12510U is a 12th Gen.
On the other hand, at the end of the SKU you can also find several letters. For laptops, they will generally be U, H, and Y. The Y chips are optimized for longer battery life but sacrifice some performance. The U chips are efficient, though not as much as the Y, and the H chips are the ones with the highest performance. Depending on your work requirements, you should choose one or the other.
AMD processors
The name of the AMD chip is as difficult to decipher as Intel's. The Ryzen 3, Ryzen 5, Ryzen 7, and Ryzen 9 processors are also dedicated to different segments of the market and the numbers match those of Intel. On the other hand, you will also find the generation just behind these numbers. For example, an AMD Ryzen 5 7600X is 7th Gen.
Of course, they also have final letters that indicate the level of performance or whether it is a CPU or APU. You can find letters like H for high performance for laptops, U for the efficient version, and M for lower consumption, but they will also have less power.
Others
Although Intel and AMD are the kings in terms of processors for laptops, there are also other types and families. For example, we have equipment with ARM chips, especially some Chromebooks. For example, like the Qualcomm Snapdragon 850, among others of Mediatek, Rockchip, Samsung,… These chips offer good performance/watt, but they are not as powerful as those of Intel and AMD.
On the other hand, Apple has also decided to create its own ARM-based chips, such as the M1 and M2. These chips have good performance and efficiency, so they will provide good performance and low battery consumption. However, compared to the most powerful models of AMD and Intel, they fall behind, but not by much.
It should also be said that the upcoming Snapdragon SOCs for laptops for work will be a revolution: great autonomy.
How much processing power do you need?
Now that you know what processors are, you should think about the performance you need and determine which is the best CPU for you. For example:
Office and navigation: Intel Core i3, AMD Ryzen 3, ARM (any), or an M1/M2.
Intermediate workloads (most cases): Intel Core i5, AMD Ryzen 5, M1/M2 Pro.
Heavy loads (coding, compilation, virtualization…): Intel Core i7/i9, AMD Ryzen 7/9, M1 Max or Ultra (or future M2 Max or Ultra).
In the case of Chromebooks and other ultrabooks, you will not find CPU models for heavy loads, as the space in these is very limited and cannot integrate sufficient processing systems for higher performance chips.
The Graphics Card
Another important processing unit in laptops is the GPU, or graphics processing unit. This is not important for all jobs. Most can use an integrated GPU or iGPU. However, for certain jobs such as rendering, graphic simulation, etc., it will be important to have a good dedicated GPU or dGPU from AMD or NVIDIA.
For example, to see some examples of what GPU we need, let's see some examples:
No important graphic work: any integrated iGPU can work, such as those in Intel Core chips or AMD Ryzen APUs. Also integrated in ARM SoCs such as Qualcomm, Mediatek, Samsung, Apple, etc.
Video viewing: if the graphic work is reduced to viewing videos, then the above applies.
Rendering, graphic simulation, video work, gaming, etc.: in these cases, you should think about a laptop with a higher performance dedicated GPU. For this, the best is to have an AMD Radeon RX or a NVIDIA GeForce RTX. In the case of the GPU integrated in the M1 and M2 chips of Apple, it is true that they do not perform at the level of those of AMD and NVIDIA.
In short, it will depend on the tasks you do, a gaming graphics card is not necessary for a laptop for work. The integrated ones that come with the processor are enough to work, do heavy tasks of most jobs and even play a few games.
How much RAM do you need for a laptop for work?
The more, the better! That is the premise, but you do not always need to invest in a huge amount of RAM. It all depends again on the work you will be doing. For example, let's see some frequent cases:
Office and navigation: with 4-8 GB of RAM will be more than enough.
Video, streaming, medium workloads: 16 GB can be a good starting point.
Heavy loads such as virtualization: you should think about 32 GB or more.
It is important to note that many laptops support increasing the RAM they have. For example, by adding another SO-DIMM module in an empty slot that they have, or replacing the one they already have with another of higher capacity. But other equipment, such as the case of Apple or those that include low-consumption LPDDR memory, usually have it soldered on the motherboard and you will not be able to expand them.
SSD or hard drive storage
The hard drive is where you will store all your data and where the operating system and software is installed. This does not affect performance as much as RAM, but it is important to have a fast unit and that it has the capacity you need. Keep in mind that this is very personal, as not everyone accumulates so much data. For example:
Office documents: with 128 or 256 GB could be more than enough.
Audio or video files: you should have more than 256 GB in most cases.
Databases and other heavy files such as ISO images, etc.: you should opt for a 1TB or more unit.
If you need redundancy: then you should choose a laptop with the possibility of installing a second unit and setting up RAID 0 or RAID 1.
Although fewer and fewer laptops have HDD units, which are slower but also cheaper and higher capacity, it is recommended to choose SSD units, which are much faster. Especially those of NVMe PCIe type, which far exceed SATA3 SSD units.
If you opt for an SSD, you will see that the laptop starts faster and also programs will load faster, which will mean better productivity in your work.
Finally, I would also like to highlight that some ultrabooks, especially Chromebooks, often have eMMC type flash storage units. The problem with these units is that they often have lower capacities than HDDs and SSDs, and also memory chips soldered on the motherboard, so you will not be able to expand or replace them in case of failure. It is important to keep this in mind.
However, in any case, you can always use cloud storage or an external hard drive to store your data or make backups…
USB, HDMI and Thunderbolt Connections
Another important aspect when choosing a laptop for work is the number of ports it has. If you have noticed, laptops of the workstation or notebook type, usually have a greater number of ports given their size, such as USB-A, USB-C, HDMI, RJ-45 (this will only be necessary if you want to connect by cable to the Internet and not by WiFi), SD card readers, etc.
On the other hand, Chromebooks, convertibles, 2 in 1s, ultrabooks, as well as Apple computers, have a smaller number of ports, sometimes only USB-C or Thunderbolt. Therefore, although you can later expand them with a hub, it is always better to think about how many peripherals or external units you usually use so that it has ports for them.
You also have to keep in mind something. If you are going to use Thunderbolt 4 ports, AMD equipment will not have them, as it is a technology developed by Intel and Apple. However, you will have USB-C or USB4, which are compatible with these.
Of course, if it has WiFi 6 or WiFi 6E it can be a good option to obtain better results in wireless connections. And it is also important that they have advanced Bluetooth to connect devices such as wireless speakers, headphones, wireless mice and keyboards, etc.
Fewer and fewer portable equipment includes SD card readers, and practically none includes optical units, as they have fallen into disuse.
Webcams and multimedia
On the other hand, it is important to see if the portable equipment for work integrates an HD webcam that can be very practical for making video calls or videoconferences with your workmates if you work remotely or telework, with clients, etc. Some equipment also includes a physical switch to deactivate it, which can be positive to improve privacy.
As for the rest of multimedia elements, be careful that they also have a quality microphone and good speakers, as the sound played and the recording of audio or voice will depend on them.
What is our best choice?
Once you know what the main important details are for choosing, then the next step is to get to work with the options that satisfy your needs and that fit within your budget. In this way, taking into account what you need for your work and how much money you can pay, then the options will be greatly reduced, and you will only have a few models from which you can select the final candidate taking into account everything said here or some extras that a specific model can give you.
---
More stories like this
---