---
You can also be interested in these:
---
As technology becomes more advanced, computers are slowly becoming more constant companions for both work and leisure. Dell has always been a titan in the realm of creating and selling quality hardware, though the Dell Vostro 3590 might not be your cup of tea if you are in the market for a particularly sturdy laptop. While the technology contained within the Dell Vostro 3590 might be impressive, it is outer casing and thus its durability leaves something to be desired.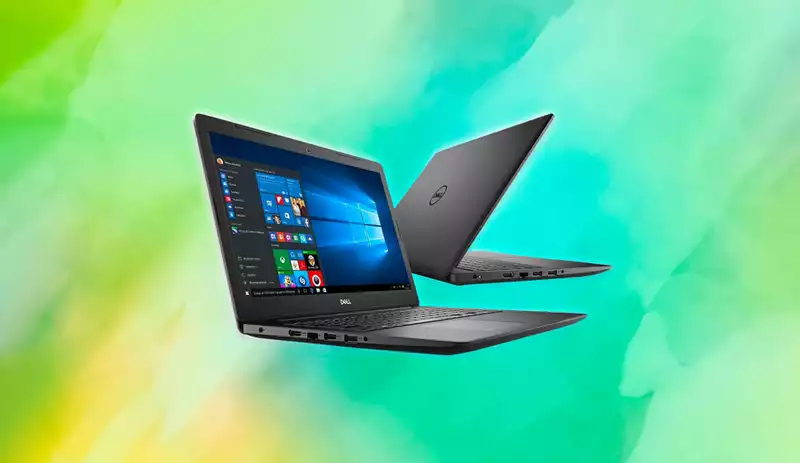 Before delving too deeply into the technical aspects of this little laptop, it might be pertinent to cover what other people have said about it. When looking at reviews on Dell's store page for the laptop, there are more positive reviews than negative one. The current rating for the Dell Vostro 3590 sits at 3.9/5 stars, which is not a bad rating, but it also is not exceptional. The main complaint with the computer is not the tech within, but with the outer body as stated before. Even positive reviews state their displeasure with the plastic body of the computer and the increased fragility that results from it.
Let us look at the specifications of the Dell Vostro 3590 to see if the internals of the laptop are worth dealing with the fragility of the device.
Physical Specifications
The Dell Vostro 3590 sits at 14.96 inches wide, while the screen portion of the laptop is 10.16 inches tall. The height of the lower half of the laptop is a mere 0.81 inches, meaning that this is a rather compact little laptop. The weight is also quite low, coming in at 4.79 pounds. Low weight combined with a small profile make the Dell Vostro 3590 a decent option if you intend to be carrying your laptop around often.

The body of the laptop is constructed completely from plastic, meaning that it will not take much to damage the fragile components inside unless you invest in a casing for the laptop. While this is not ideal, if you are careful with your laptop it should not be that big of an issue. As stated before though, many customers found the construction of the laptop to feel somewhat cheap, despite the numerous features included in the laptop that make it quite versatile.
With numerous features and options for peripherals, this laptop works well for many lines of work. Here is a list of the ports featured on the Dell Vostro 3590:
A Micro SD Card Reader allows you to transfer data from your camera or other devices that use SD cards as their main form of storage.
USB 2.0 is also included on the Dell Vostro 3590, allowing compatibility with other USB 2.0 devices.
A Video Graphics Array (VGA) included on the laptop allows for quality video output on older display systems, such as projectors you might need to use during business meetings or older television sets that lack an HDMI port..
Unusually for most modern laptops, the Dell Vostro 3590 has an Optical Disc Drive, allowing it to read CDs and DVDs.
A Wedge-Shaped Lock Slot is present on the back of the laptop, allowing you to attach a safety chain to it while you are out and about.
An HDMI port allows for higher fidelity video output.
Two modern USB 3.1 ports let you connect several items such as an external hard drive or a wireless mouse if you so choose.
Finally, there is a headphone jack present, allowing you to listen to music or make video calls without disturbing the people around you.
The keyboard for the Dell Vostro 3590 works as intended, though it lacks backlighting. While this is not a deal breaker, it is something to keep in mind. This laptop does not come with its own mouse, instead relying on a touchpad. Gigabit Ethernet is another feature that this little laptop possesses, and it allows you to transfer files at a rate of about 1000 MBs per second, allowing for seamlessly fast uploads and downloads as well as uninterrupted and incredibly quick internet usage.
Features
The Dell Vostro 3590 sits near the cutting edge of laptops, if not right on it with how many features it offers both internally and externally. You have your choice of processors, but the max is the 10th Gen Intel core i5 processor, allowing for incredible responsiveness and speed from this little machine. The standard graphics card included in this laptop is the AMD Radeon 610. This allows for crisp graphical displays, though you will not likely be able to play many modern games on the Dell Vostro 3590. This is not a negative point however as that is not what the laptop is designed for. If this feature does bother you, then it is possible to make modifications to the laptop, though be warned that doing this may void any warranties you get on the product.

A significant amount of storage is also available with the Dell Vostro 3590, 1TB worth in fact. This allows you to store large amounts of complex files like .mp4 or .wav files without having to worry about storage space. The standard operating system included with the Dell Vostro 3590 is Windows 10, the most up to date OS in the prestigious line of Windows. Like with the AMD card above, someone with enough knowledge can of course get a different OS running on the laptop, while also avoiding any warranty shenanigans.
Pricing
If you are ok with the limited durability of the Dell Vostro 3590 or have been wowed by the wide array of features it has on offer, then I am sorry to inform you that Dell no longer sells this product directly. Instead, Dell's focus has shifted to other 3500 series laptops in their collection, such as the 3501 or the 3593. This does not mean you are out of luck however, as there are likely several retailers who still have this little laptop in stock. Amazon also still has the laptop for sale. The cheapest version of the Dell Vostro 3590 that I could find started at $809 dollars, though it had some downgraded features such as only a quarter of the 1TB memory mentioned above. There are several configurations for sale, though the most major difference is how much memory the device has, as the other specs remain the same regardless. Between 8-900 dollars is likely the best range of prices you are going to find for a new Dell Vostro 3590, though you can likely cut that amount in half if you are buying it used.
---
More stories like this
---