---
You can also be interested in these:
---
The implementation of the dark mode has become popular in different services, applications and even operating systems. Moreover, Google had already activated it for some platforms and apps such as YouTube, Gmail and Chrome itself. However, it was yet to be seen on its most popular page: Google Search. They started the roll out randomly for some account.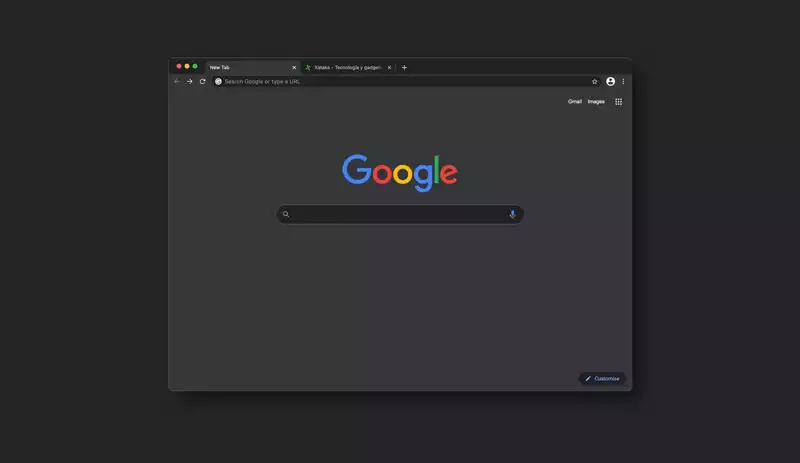 The Google search Dark mode is showing up for some users in what appears to be a Google A/B test. Therefore, they are showing it in different variants for some users in order to gauge what their reaction is and how to improve the final design of the dark mode.
The users who have seen it, reported it is exactly as expected: a bluish-gray almost black background, letters in a light gray near white, and links in a dark, muted blue. Overall, a color palette that reduces the use of glare and allows for more comfortable viewing in low light conditions.
There doesn't seem to be any way to force dark mode to appear in search results. Google seems to be activating it completely randomly. For those who are activated, they must be in a dark mode in the operating system and go into incognito mode on Google.
If activated with the aforementioned steps, it is possible to modify its preferences from the Google Search settings. There we can choose whether to activate it by default with the rest of the operating system, always activate it or never activate it. Anyway, for now regardless of what is chosen, the dark mode disappears and appears randomly.
There can be inconsistencies when a system is not adapted correctly to display dark mode. This happens for example with web pages, documents or emails, specially third-party items that don't have the dark mode. On the other hand, a poor design and color choices for dark mode can lead to worse accessibility, a lack of clear message or bad user experience with the product. If Google is slowly testing this change, it is because is very clear about the impact of such set of settings for the user.
---
More stories like this
---