---
You can also be interested in these:
---
LG Screen Share is a nifty feature on new LG SMART TVs in the main home screen menu that allows you to connect all your compatible devices such as a Smartphone, Tablet, PC, DSLR Camera or USB device to the big screen for an even better home viewing experience.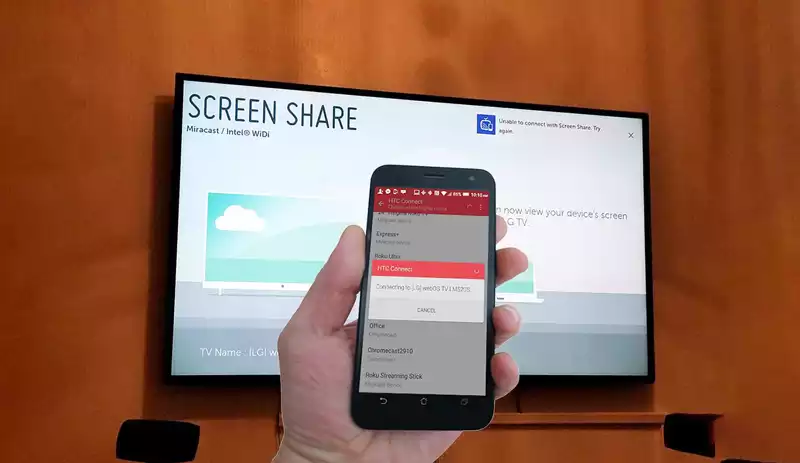 Over the last several years LG Electronics has been providing customers with some of the best OLED Smart TVs available on the market, but one thing that has rarely been an issue is the connectivity of their TVs to allow users to view content and show content on another screen via Screen Share. Here on this article we will examine all the reasons causing your LG Screen Share not working properly.
Screen Share comes with all new LG Smart TVs, whether the very best LG TV of 2021 the LG C1 OLED with 4K resolution on a screen size of 48-inch, 55-inch, 65-inch and 77-inch or the value LG TV: the LG BX OLED with 4K resolution on a screen size of 55-inch and 65-inch. We all have our favourite TV brands but what makes the LG TVs stand out is their webOS smart TV platform which is second to none in the industry.
Why use Screen Share with your smartphone or tablet
Screen Share is a great feature that allows you to instantly display content from your mobile device directly onto your LG OLED TV screen. The main benefit is that you can view and share with friends on the large screen all the photos and videos that you have taken on your smartphone. You can show off that special holiday, birthday, or anniversary photo from your trip without having to physically transfer them to a larger laptop or computer screen. If you are the kind of person that likes to take photos and videos with your mobile device then you will certainly want to make sure Screen Share is turned on, especially when it comes to special occasions.
Another benefit of Screen Share that not many people are aware of is the ability to mirror what is displayed on your Smartphone or Tablet screen onto your LG TV. If you want to watch a YouTube video or show a friend your social media app, then simply press the Screen Share icon on your Smartphone and select the option to Screen Mirror.
How to turn on screen share for smartphones on your LG TV
To activate Screen Share on your LG TV you need to start by navigating to the Settings section of your TV and locating the "Network" option and then "Screen Mirroring" or you can select it from the home ribbon by selecting Screen Share.
When you first turn on Screen Share for Smartphones on your LG OLED TV, it may seem like there is a problem for a few seconds as it switches off. This is because it automatically detects all connected smartphones and other devices to identify which one should be used with Screen Share. Once it has been identified you will see the details of your smartphone as an option in the list of available devices to use with Screen Share.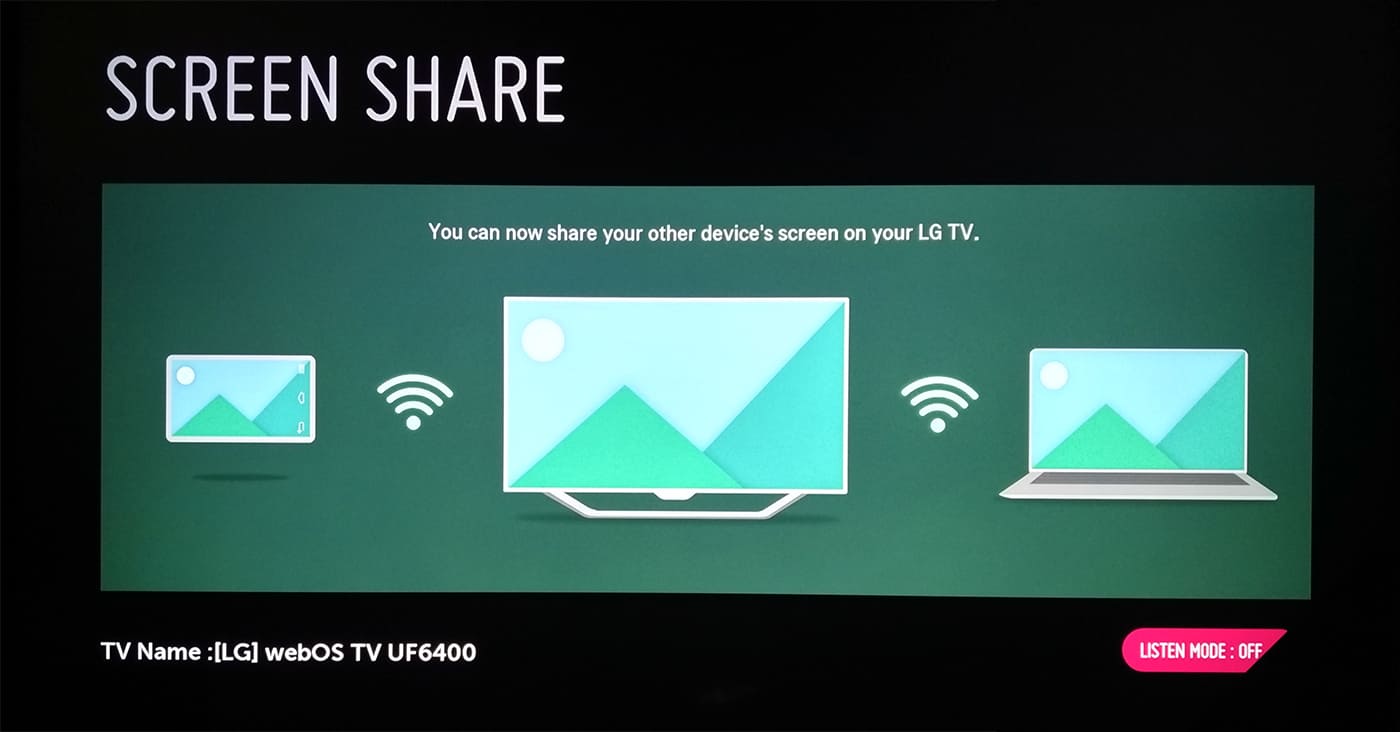 However, some people receive an error on the LG Smart TV when attempting to share their content. In this article, we will be sharing with you 6 common problems regarding the LG Screen Share app and its solutions. These are some of the most common problems that you may be experiencing when finding your LG Screen Share not working on your smart TV. However others may not have these issues even though they are still using it, so if you're experiencing problems, check out the solutions and how to troubleshoot them.
Screen Share issues are most often caused by troubles with Wi-Fi connectivity and a previous paring on their TV and they experience frequent disconnections or an inability to connect at all. Unfortunately, many users find their LG Screen Share not working as it should be and they're stumped about what's causing the issue. We'll start by checking a few things on the SMART TV before we get into troubleshooting tips for devices that are connected to it.
Common issues causing LG Screen Share not working as intended
Before we dig into some troubleshooting tips, here are a couple of issues that could be responsible for your issue.
Issue #1:
The TV and internet connection is not working properly. Check the TV's internet settings before you start troubleshooting steps. Make sure to check the television's Wi-Fi settings because this could potentially be an issue with the signal or distance from any other routers around you. You may also check if both devices are connected to the same network and see if there is a Wi-Fi extender or range booster around your house. This is something you can try before you start troubleshooting the problem.
Issue #2:
Check the Pairing History on your smartphone app. This is something that you need to do if you have used or attempted to pair something before. Navigate to the delete pairing devices option and delete any previously paired device. Once deleted, try to connect again by following the instruction on the screen to pair your device to your Smart TV. Confirm when you are provided with a request screen share option. Confirm to gain access to screen share on your LG Smart TV.
Issue #3:
Check the OS version. If the TV's software is still running on an older OS, it's possible that the Screen Share feature will not work properly until you upgrade to a newer version. Make sure to check the firmware update and see if there are any available for your TV model number, if there are any issues with the latest update, it could cause Screen Share to stop working on your TV.
Issue #4:
Using an incorrect TV mode is also often an issue that renders using Screen Share impossible. If you're using the TV in a mode other than Mirroring, then it will not connect to your other devices and will not allow Screen Share to connect either. Make sure your input or sources option is not HDML or any other source. If you are set to these that is the problem.
Issue #5:
If you're using Wi-Fi, make sure to check the connection speeds on your devices and also check if both the TV and your mobile device are on the same network or not.
Issue #6:
Screen Share may not work properly if you are using a USB device with large files and you're trying to share the content. If you're having trouble sharing anything, make sure to disconnect the device and try again.
Issue #7:
Some users are reporting that Screen Share will just stop working after a while and this is something that was reported on older models of LG Smart TVs.
Conclusion
We hope that the six steps above go some part in helping you fix a Screen Share issue on your LG Smart TV. Now that you know the most common issues and some troubleshooting tips to help you fix them, troubleshoot your issue and start sharing your content again.
---
More stories like this
---