---
You can also be interested in these:
---
If you're looking for a modest TV with modern specs, Vizio is commonly the brand that comes to memory. Due to their picture quality, innovation and low prices, these TVs have been increasingly popular in recent years.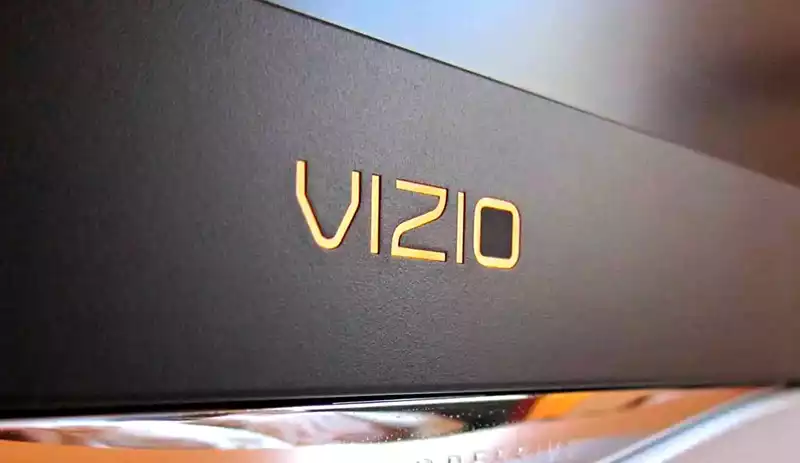 Vizio is a publicly-traded corporation in the United States that manufactures and sells televisions, soundbars, viewer data, and advertising. The company is situated in California and was created in 2002 by  William Wang. The company follows Apple's practice of designing and planning the TVs in the United States territory and relying on abroad manufacturing to OEMs.
Who makes Vizio TVs?
AmTran Technology is the company behind Vizio TVs. This is a Taiwanese corporation that owns and manages several factories around Asia. To put all of the pieces together, these sets are created in multiple factories. In the end, though, Vizio hired AmTran to put the TV sets together for the buyer.
The TV manufacturing is, in comparison with occidental markets, a lot less expensive due to parts availability in Asia, in addition automatization and production streamlined processes cost. Vizio has superior TVs with better displays and top-notch features without deviating too much into the expensive territory.
Vizio TV series
Vizio owns different business units. Each has its target market and hence, various features. Vizio's principal product area is television sets, and the firm became the leading LCD TV vendor (by volume) in North America in 2007. 
Vizio announced in February 2009 that it would stop producing plasma televisions and instead focus on LED-backlit LCDs. Vizio released SmartCast TVs in March 2016, allowing customers to control the screen using a tablet or smartphone app. The following year, Vizio updated its smart TV platform to incorporate apps such as Amazon Prime Video and Netflix straight on the screen. Vizio unveiled their first Quantum Dot LED 4K TV in 2018. For its SmartCast TVs, Vizio has added support for Google Assistant and Alexa-enabled devices, Apple Airplay2, Apple HomeKit, and gaming features.
Vizio TV series goes as follows:
Full-HD TV (D-Series) 
Smart TV (V-Series): The V- and D-series feature direct LED backlighting and come in sizes ranging from 24 to 75 inches.
Quantum M-Series HDR TV: The 2022 models include up to 32 zones of local dimming and are available in sizes ranging from 43-75 inches. They're 4K LCD TVs with standard HDMI 2.0 that also enable AMD FreeSync.
P-Series Quantum: The 2022 versions have a peak brightness of 1200 nits. 
Smart TV with the P-Series Quantum X: The 2022 versions include 792 zones of dimming in the 85-inch variant, with a peak brightness of 3000 nits.  
Vizio's first OLED television was released in 2020; The IQ Ultra image processor is used in the Vizio OLED, which enables VRR up to 120Hz.
Is Vizio a good TV brand? 
When buying a smart TV, you want to be sure that it is of good quality and worth your money. 

There are a lot of different TV brands out there, so it's natural to question if the Vizio TV is a solid choice compared to the others.
Vizio televisions are excellent. Because of their high quality, they are frequently compared to Sony or Samsung televisions, and many people believe they are made by the same firms. Vizio tries to provide the highest quality televisions for all of your viewing needs.
Benefits of choosing a Vizio TV
There are several advantages to selecting a Vizio TV for your requirements. In comparison to some other smart TV brands, Vizio is:
Competitively priced: Most Vizio smart TVs will be competitively priced for the same features. You may get a Vizio TV for hundreds less than other similar TVs depending on the features you desire.

Image Quality: When you want to view some of your favorite movies and shows, visual quality is crucial. In a dark setting, the Vizio smart TV is ideal for watching these shows. All of the mid-range and higher-end versions will give you the necessary dimming backlight to see things well even when the room is dark. Vizio TV can also provide some of the deep black colors required for excellent vision.

Low Input Lag: The input latency that you notice is kept to a minimum by Vizio. This keeps the TV images up to date and moving in the direction you want them to. This little input latency might be a fantastic benefit for folks who use their TV for gaming.
How long does a Vizio TV last?
A Vizio TV has a seven-year average lifetime. It can survive considerably longer if the owner takes proper care of it, keeps the components up to date, and does not abuse the television.
Is Vizio the same corporation as Samsung?
Vizio does nothing while Panasonic, Sharp, Samsung, and LG all build their panels and attach their HDTVs. They buy LCD panels and parts from other businesses and rely on external manufacturers to put them together, mostly those of the Taiwanese company AmTran.
What other products are made by Vizio?
In addition to televisions and soundbars, who makes Vizio Tvs have previously manufactured other goods. The Via Tablet and Via Phone, Vizio's first tablet, and mobile phone devices, were released in 2011.  Vizio began producing laptops the next year, launching a line of PC PCs that included ultrabook and notebook models. In 2012, Vizio began marketing the "Vizio Co-Star," a Google TV digital media player, in Asian territories, including China. The Vizio Tablet PC, the company's first Windows 8 tablet, was introduced in 2013. In 2014, the business discontinued making tablets and laptops.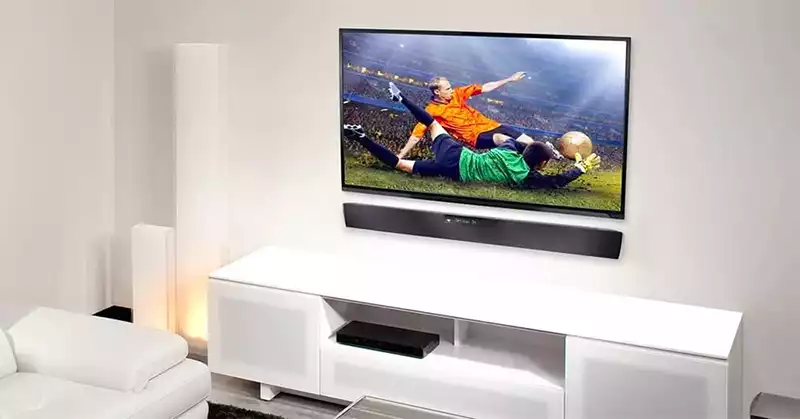 Final thoughts 
Due to its improved picture quality and the various connectivity alternatives, Vizio has separated the distance between affordability and high-range technology in the TV market. The company is also expanding its range of coverage, having recently entered the new category of OLED televisions.
The Vizio TV is a fantastic addition to any home. It has reasonable pricing that is equivalent to that of other TVs on the market. This is the best option if you're searching for a new TV.
---
More stories like this
---