---
You can also be interested in these:
---
Conceptual mobiles, that parallel universe that sometimes anticipates something that ends up slipping into the real one. Brands such as OPPO, Vivo, OnePlus or Xiaomi from time to time show some of that alternate reality and this time the latter didn't disappoint. Xiaomi showed us its Hyper Quad-curved screen.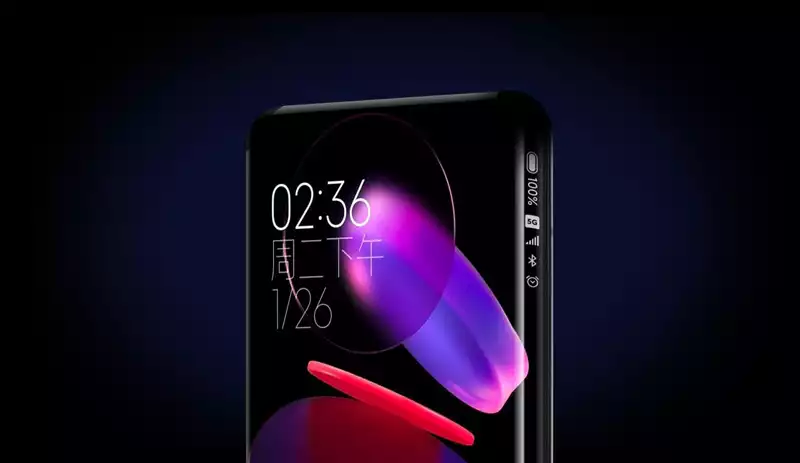 As usual, these samples are not going to become 100% reality or be made just like it is as a consumer product, but in this case the conceptual mobile has three aspects that causes a shocking first impression: the curviness of the screen, absence of ports and buttons as well.
What is this phone all about?
In 2019, the concept of mobile without ports became a trend, with concepts that ended in the abyss, such as the Meizu Zero. Mobiles that don't have buttons or any type of connector, so both charging and audio are wireless, and instead of having buttons we have areas of the screen that act as buttons. Xiaomi's concept mobile has four curved cascade screens. A curvature of 88 degrees that makes the edge of the mobile itself be a screen.
Xiaomi has called this type of screen, Quad Curved Waterfall Display, as a reference of the steep edge curvature angle on the four sides of the mobile, which is already present on a fairly amount of mobile models.
The brand explains that making a screen curved at this angle would mean "exceeding the technological limits of glass manufacturing", by having to bend the glass so much. Xiaomi explains that to achieve this, the glass has to be bent hot at a temperature and pressure of 800 degrees and apply further polishing processes.
In addition to this screen, the concept mobile would incorporate a flexible film screen acoustic technology, cameras under the screen and almost obligatorily eSIM, wireless charging and pressure sensitive touch sensors. A way to achieve the apparently desired "all screen" and not give up on basic aspects such as sound or the front camera.
What future holds for the concept
This concept, which at the moment does not have a name, reminds us of the Xiaomi Mi Mix Alpha line, which was never mass-produced and was also an idea. Hence, it is possible to think that we are not going to see this new conceptual mobile made product as is, but it may be an indication that mobile phones without ports are closer than we might think. In fact, it is something that sounds promising for the next iPhones.
---
More stories like this
---