---
You can also be interested in these:
---
Earbuds don't always stay in your ear, and it gets even harder to keep them in if you're exercising. This Yurbuds Inspire 300 review is looking at earbuds that have been specifically designed to solve this issue by using a specialty ear locking system that reportedly keeps your earbuds in your ears no matter what you're doing.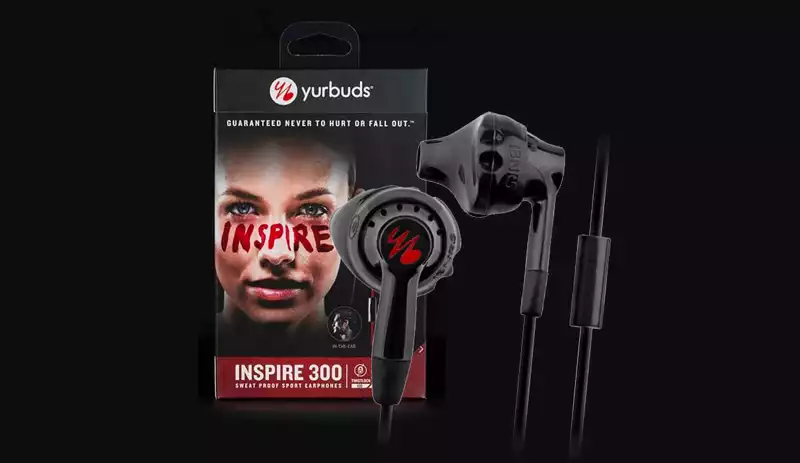 While the Yurbuds Inspire 300's are on the older side, they still fill a gap in the market for good-quality earbuds at a reasonable price that you can use for exercise.
Simple tasks like running can cause your earbuds to fall out, and when you start incorporating more dynamic exercise movements, it just becomes pointless even to try, so you're left with no music or whatever is playing around you, which may end up being distracting or just unenjoyable for you.
So, follow along as we go over the Yurbuds Inspire 300 review, and you can decide if these are a good option for you.
Yurbuds Inspire 300 price overview
Yurbuds Inspire 300's cost around $50 – $60 depending on where you get them from; if you see them for more, then you already know you are overpaying. The price is double compared to the price some corded earbuds are selling for, but they're offering a specific benefit that may make the price worth it for you.
If you're just sitting at your desk listening to music, then they may not be the best and cheapest option for you, but if you're exercising or moving around, then they're a great price. Consider the cost of cordless earbuds like Airpods that are selling for $150+.

Yurbuds Inspire 300 design overview
Yurbuds Inspire 300's come with two ear tips that make it easier to fit in your ears, and they offer a technology they call Twistlock that essentially allows you to twist them and lock them into your ear. The tips are also designed to stay clear of your eardrum and nerves, so you don't need to worry about them.
The only downside to the Yurbuds Inspire 300's is that while you get the two sizes in the ear tip, they're still on the larger side, so they aren't ideal for smaller-ear people; even an average ear size women may have difficulty getting the Twistlock to work correctly. The alternative was the Yurbuds Inspire 100's or a Yurbuds Inspire 300 for Woman version, which is harder to get now but does have smaller ear tips.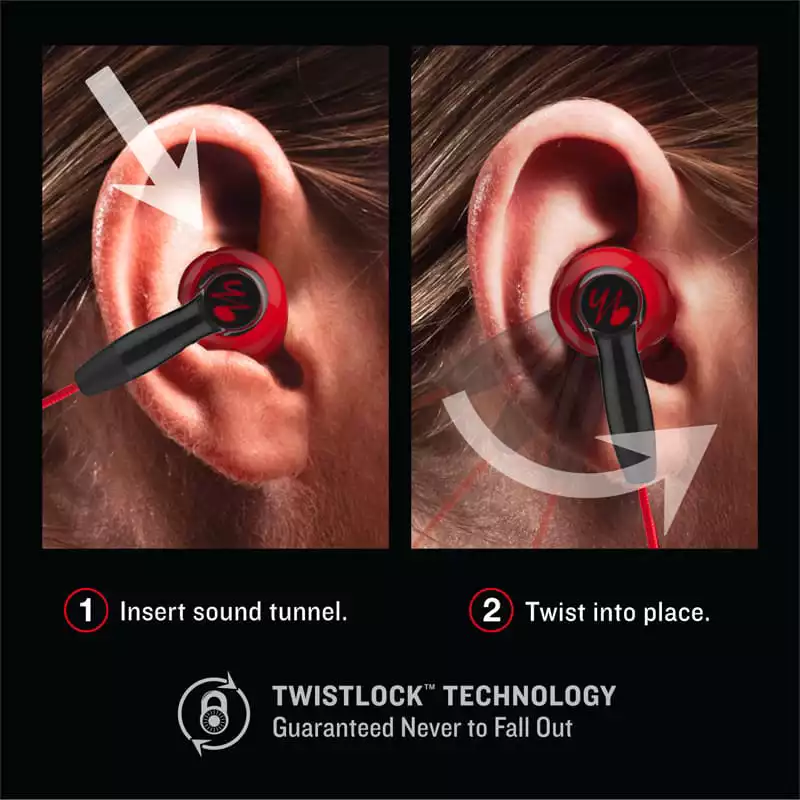 The Twistlock technology is the most significant selling point of the Yurbuds. Considering they've been around and are still being sold almost seven years later should indicate to you how well they're doing. Other earbuds haven't been able to surpass what they've been offering to performance athletes, so they're still a sought-after earbud when the price is a factor.
Yurbuds Inspire 300's are tough; they're sweat and water-resistant, so they are perfect for heavy movements at the gym or when you're running in some rain. Many other earbuds in the same price range will fold at the hint of moisture around them. In addition, sweat will often make other earbuds slip out of your ears.
The Yurbuds's aren't just for listening to music but have a mic available so you can make and receive calls while you're running or working out and won't miss out on what people are saying due to your earbuds slipping out.
If you take the earbuds out, they come with magnetic backings so you can clip them behind your head when not in use, which is helpful if you need to talk to someone or just need a break from the earbuds after a long training session. The magnetic feature also makes it less likely your cord will get tangled like most wired earbuds seem to do.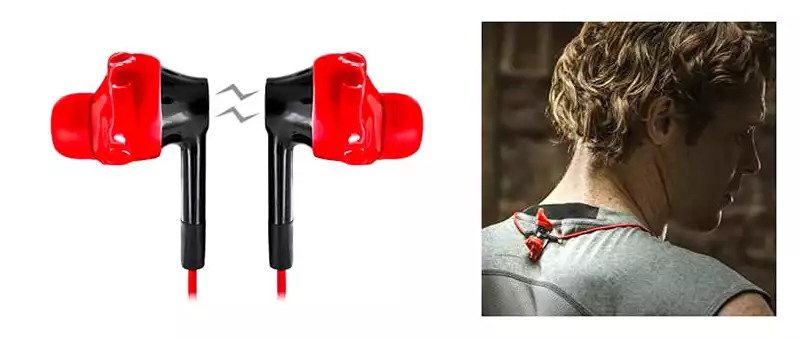 One upgrade that some people may like is wireless earbuds using the Twistlock technology as wires on the Yerbud Inspire 300's can still snag on things, especially in the gym, so either they can still pop out, or you're going to get your head tugged on. Of course, that would likely increase the price, but it may still be worth removing wires for some.
Yurbuds Inspire 300 performance overview
Having the Yurbuds Inspire 300's stay in your ears is excellent, but the big question for people will be how do they perform. Will you still enjoy your music, or will the quality be poor?
First off, the Yurbuds Inspire 300's block out all reasonable noise around you so that distractions will not be a significant issue for you. They're not noise-canceling but noise-isolating, which really just means you don't need batteries, and certain sounds will still make it through. This is helpful when you're actively moving around; the earbuds are ambient aware, meaning that you won't miss out on essential sounds like a car honking at you.
Yerbud Inspire 300's come with the JBL signature sound with pure bass performance; over the years, most people have determined that the sound quality is good, but the bass is average, so if you're looking for big bass sounds out of your headphones, you may not be as happy as with some higher-end earbuds or headphones.
Yurbuds Inspire 300 review conclusions: Are they worth it?
The Yurbuds Inspire 300's are a reasonably low-cost earbud that perform as well as any other earbud in their price range for sound quality while offering a distinct benefit to users that exercise extensively and want to listen to music without the earbuds constantly falling out.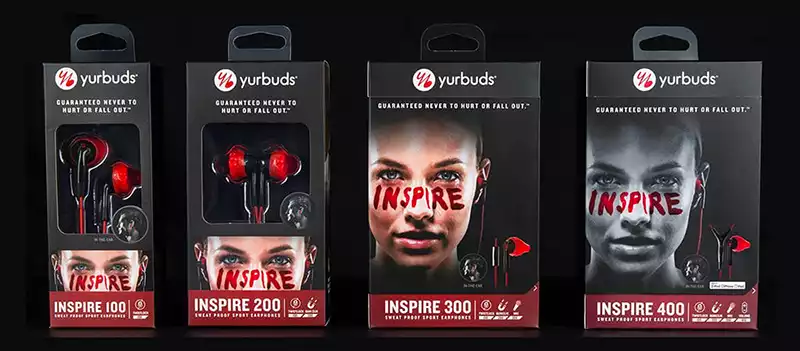 It's possible to get Bluetooth headphones at higher prices, but there is no guarantee those won't fall out due to sweat making your ears slippery, so the higher price isn't guaranteed to give you what you're looking for. When you check Apple Earpods complaints, there are many about the Earpods falling out during workouts, with some products made to work around this, so look for EarHooks if you prefer wireless earbuds.
If you're an athlete looking for good earbuds to work out with, then the Yurbuds Inspire 300's will be almost perfect for you. Just be careful if your ears are on the smaller side, as the standard Yurbuds Inspire 300's may not fit well.
Hopefully, the Yurbuds Inspire 300 Review has helped you decide if these earbuds are for you.
---
More stories like this
---