---
You can also be interested in these:
---
Corsair vs Razer is an interesting battle between two of the most well-known brands in high-performance products, especially geared towards gaming setups. Both companies have a large number of products for gamers such as their peripherals. Both have their advantages and disadvantages, making it difficult to choose between them sometimes. That's why in this article, we'll see everything you need to know to choose the right one for you.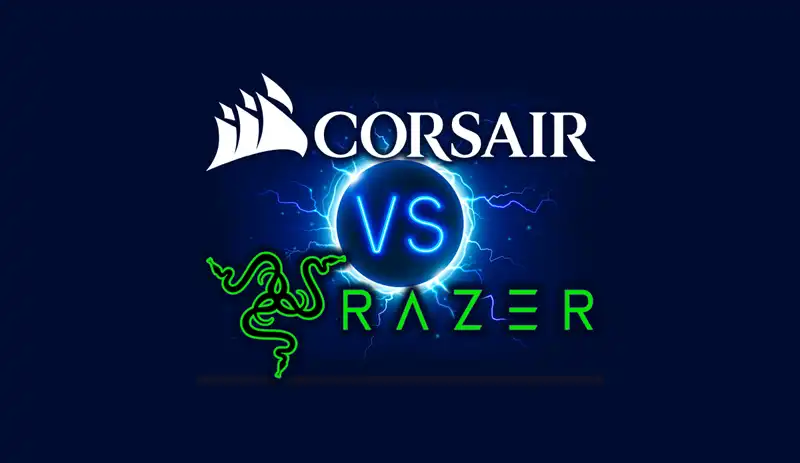 As both firms are big in their sector, it's important to go component by component comparing between the two to see which ones have strengths and weaknesses. However, as you know, both have a very broad offering, so there are products from one that the other doesn't have or vice versa. That's why we'll only focus on what they have in common for this Corsair vs Razer battle.
Corsair vs Razer: Keyboards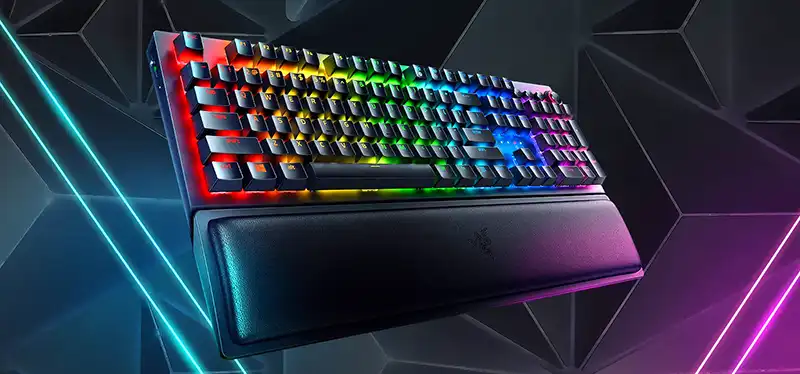 We start the Corsair vs Razer battle with the keyboards of these two gaming brands. As you know, these keyboards are highly sought after by gamers and also by programmers who need a good keyboard to work. And that involves mechanical keyboards from both firms.
Although Razer is a brand known for having expensive prices, the truth is that when comparing the keyboard units of one and the other, they have more or less the same price range.
They also have a similar price-quality relationship. Therefore, there are no differences in this aspect.
Regarding the types of key switches, we do see differences. While Corsair bets on Cherry MX Red, one of the best on the market for its fast response and durability, Razer has bet on others, though also of very high quality. However, the sound made by Razer is somewhat sharper and less pleasant than that of Corsair.
In terms of the hardware in question, there are no major differences. But there are differences with the software that these keyboards bring. Corsair has bet on a software with a higher degree of customization and configuration for its keyboards with iCUE. With it, you can make a lot of adjustments, from changing the pattern of the RGB keyboard lights, programming keys, importing templates from other users, etc. On the other hand, Razer has a software called Synapse that doesn't reach the level of customization and comfort of iCUE. Therefore, we must give a point to Corsair here.
Verdict
Taking all this into account, it is evident that both brands have high-quality keyboards. But if you want to be specific, we see that the key switches on Corsair's mechanical models have an advantage, the same happens with the iCUE software, which surpasses Razer's. Therefore, the winner in this Corsair vs Razer keyboard battle is: Corsair.
Corsair vs Razer: Mice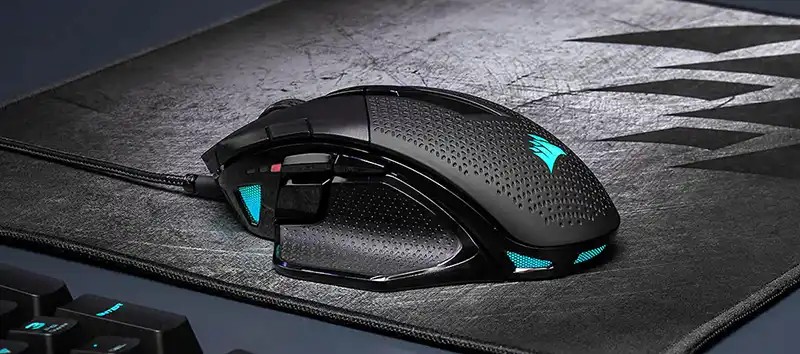 From keyboards, we now move on to mice, another of the peripherals that are most important for gamers. In the Corsair vs Razer mouse battle, we also see a very even fight.
Here we will do exactly the same as for keyboards, analyze point by point to see what each brand offers:
Razer has a higher price, while Corsair is slightly cheaper.
The design of Corsair is quite attractive and futuristic, while Razer has a more conventional design.
The quality of Razer mice is very high, with a carefully designed hardware that will make it last and fit perfectly to the palm of your hand to be more ergonomic. This does not mean that Corsair mice are not of quality or ergonomic, so they are also good in this regard.
In addition, Razer incorporates several programmable buttons to have quick access functions. On some Corsair models, you can also have them.
The configuration software is quite good in both cases, so there would be a tie in terms of customization and parameter configuration capacity. For example, you can modify the DPI sensitivity, RGB, profile creation, etc.
Being wireless in some cases, it is also necessary to see what autonomy they have. In this sense, Corsair has less autonomy than Razer, so it would be a point for Razer. That way, you can use them without worrying about the battery for a long period of time.
Verdict
To finish and see who wins in terms of mice, this time we have to give the credit to Razer, who has superior points to Corsair as we have seen in the previous points, so the Corsair vs Razer battle is a tie.
Razer vs Corsair: Headphones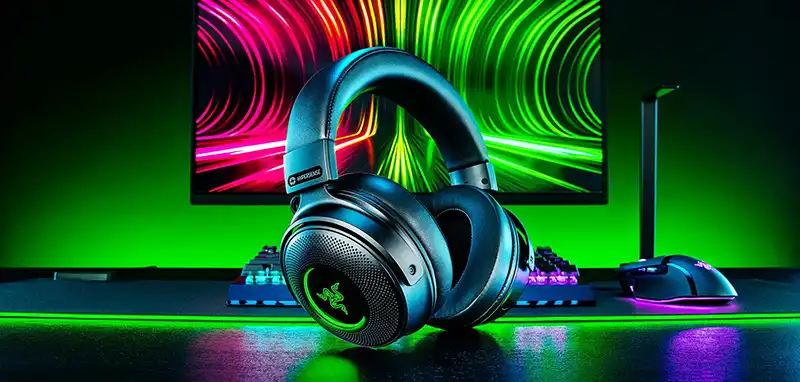 Now we move on to sound, specifically the gaming and streaming headphone models that both brands have. Once again, it is time to break down point by point to see what each offers:
Corsair has put a lot of effort into comfort, with foam ear cushions and mesh that repels heat well, making the experience very comfortable and enjoyable. Many models even fit well for people who wear glasses, without causing any harm to the ears. On the other hand, Razer comes with gel ear cushions that also do not get hot in the summer and an aluminum support, making them a bit heavier.
In terms of value for money, Corsair is quite good in this aspect. Razer is not far behind in this aspect and we can have another tie.
Both also typically have several buttons to adjust volume, Mute for the microphone, etc. And they can be easily configured.
And, most importantly, sound quality. In this aspect, both brands have great quality.
Verdict
In the Corsair vs Razer headphones battle, we lean towards the Corsair brand for its comfort, especially if you are a person who wears glasses.
Razer vs Corsair: Mouse pads

Finally, another of the products that both brands have are mouse pads. On this side of the Corsair vs Razer battle, we can find a great variety of designs and models to adapt to the needs of almost any user. And, even though it may seem like a little important accessory, the truth is that a mouse pad could make the difference in eSports or professional gaming.
So, let's analyze what these brands offer us:
In terms of variety, Razer has a large available catalog, more than Corsair, where it is somewhat more limited. However, in both cases you have everything from classic fabric mouse pads, to raised platforms, to models with RGB decoration. Nevertheless, Razer's tend to be a bit more conventional.
In terms of price, Razer is again quite reasonable in this aspect. Although Corsair has more competitive prices in general.
The quality in both cases is very good, with variations in weight, thickness, depth, width, types of edges, coatings and materials, as well as the design of the finishes.
Verdict
If what you want is a typical anti-slip mouse pad, basic and in one color, then Razer would win. If you are looking for a mouse pad with a different style, then Corsair. Therefore, here is a technical tie.
Conclusion
As we see, the Corsair vs Razer battle is very even in all aspects. Both brands are very good and well-known. There's no doubt that the products of each are excellent. However, the summary of our analysis would be:
Corsair keyboards
Razer mice
Corsair headphones
Either brand's mouse pads
But remember, if any of the features in each category better fit your needs, then forget the winner and get what you prefer.
---
More stories like this
---