---
You can also be interested in these:
---
The CES 2021 event saw its first-ever virtual program mostly due to the global pandemic regulations. It houses manufacturers and brands producing and developing breathtaking customers tech products. Ranging from smartphones, to TVs, laptops, drones among others oftentimes there were major reveals you just can't ignore. Therefore, in no particular order, here are the best CES 2021 key reveals on customer tech products.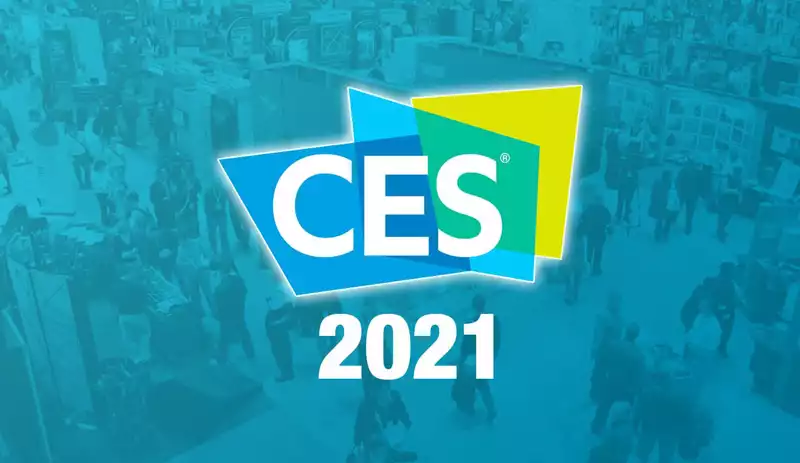 CES 2021 key reveals on this instalment
Rollable smartphones

A major takeaway of the event was the reveal of the Rollable smartphones. There has been grooming interests from customers and critics for the invention of rollable phones since its discovery. Tech companies like LG Electronics took the opportunity to reveal an upgrade in rollable electronic visual display in smartphones. This technology allows users to pick wether they wanted a large screen or a smaller screen, all at the same device.
The CES key reveals category wouldn't be complete without the TLC rollable phone display with its electrophoretic tech wonder prototype, alongside the Moto G rollable. All these discoveries have all changed and taken the smartphone tech game to another level.
Gaming Laptops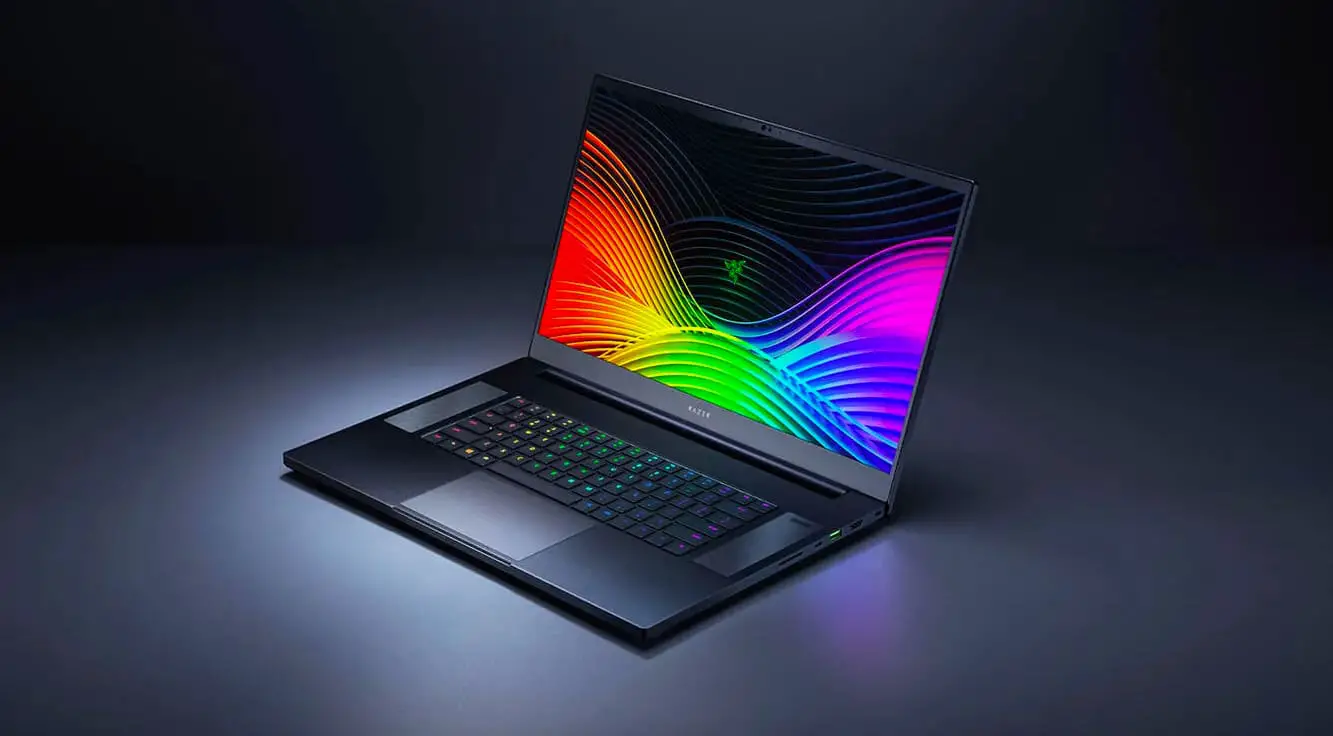 Having a major requirement on the amount of computing power needed compared to regular laptops, their gaming siblings have always craved for more performance. Technology companies like Asus, Lenovo and last but not least Intel, made remarkable product reveals. For instance, with the display of the new Intel super thin laptop with Tiger Lake – H35 processor processing performance acceleration is outstanding.
With the introduction of more affordable video cards, like the new Nvidia RTX 3000 series, gaming laptops can be more accesible as well. MSI benefited from this and announced a new line of gaming laptops at a lower price range. In contrast the Lenovo Legion and Razer Blade, although using the same graphics card models, are more suitable for intensive tasks way beyond gaming, like creative design and video editing.
Gaming devices
There are a few other memorable mentions in the gaming devices realm. Let's start the Lenovo new Lavie Mini pocket pc. This device is a real game-changer, or should we say "video-game-changer" (joke not intended). This marvel is the smallest pocket pc packing an 11th gen Intel Core i7, 8 inch display and 1920 x 1200 px resolution.
On this category, we can't move on without mentioning the new and revolutionary Razer's Project Brooklyn gaming cockpit concept. This product, besides being a super ergonomic,  sturdy and accurate, it ensures the ultimate gaming experience. It has a plegable table in from of the chair attached to both arm rests and a 60º panoramic roll-out display. Additionally the haptic response modules with cero latency installed in the chair offer incredible feedback for a complete game immersion.
Computer Processors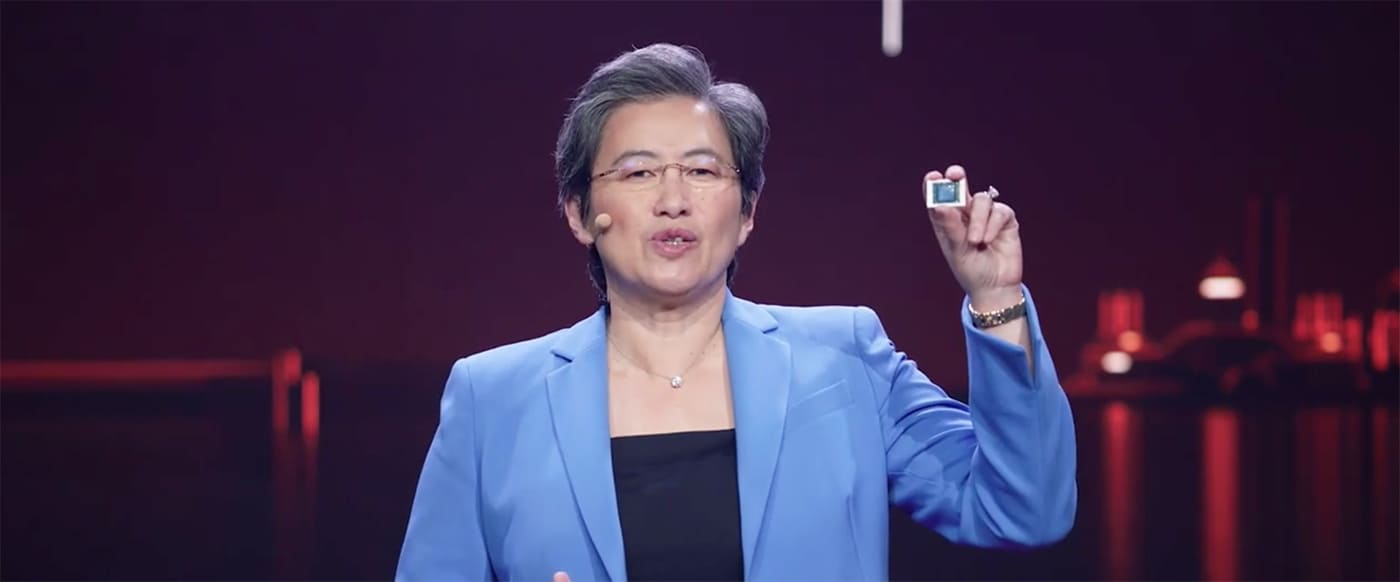 One of the biggest announcements from the CES 2021 key reveals was the AMD Ryzen 5000 H series Mobile processors. These introduced an improved battery life based on the Zen 3 architecture at a lower cost, making them more suitable for notebooks and small devices. This new line of processors give AMD an incredible edge  from a competitive stand point on their market niche.
Additionally, in a slightly bigger presentation, the Intel 11th generation Tiger Lake – H35 was also announced in the event. The model brings a smaller size footprint, 4 cores and 8 threads with a 5Gh boost on single core.
Graphics card
The Nvidia RTX 3060, 3070, and 3080 graphics cards were also among the CES 2021 key reveals. These are the go-to tech in terms of affordability and performance. Furthermore, it outperforms the RTX 2080 Super on every single test even with its fewer 38 cores.
Drones

Targeted at professional photographers, video producers, and cinematographers, the Sony Airpeak Drone has it all. With its detachable landing area and high-end Sony Alpha payload tech, the video production industry will be transformed with this reveal. The company stated the product will be available by spring 2021 and will be the jewel of this specialized market.
Audio Technology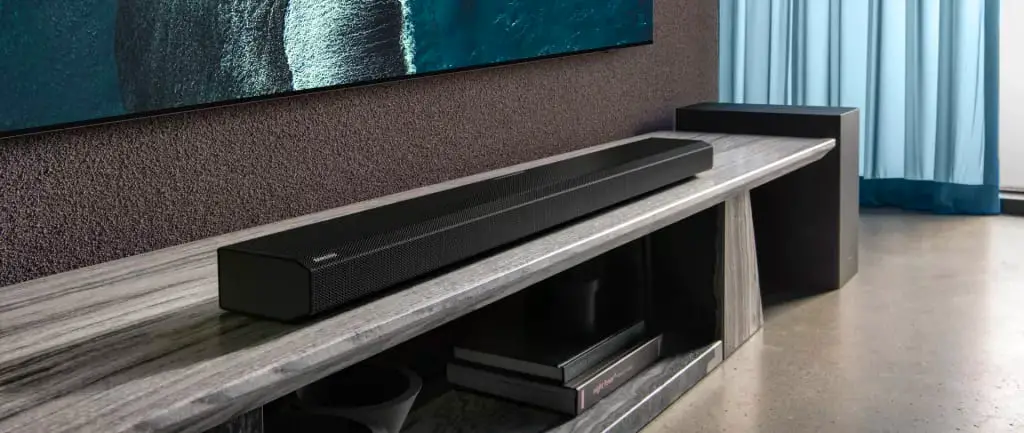 The Samsung Dolby Atmos sound bar with its impressive rear performance and wireless tech makes it the most ideal piece of equipment for transforming audio tech. Can you imagine deploying a fully-fleshed cinema setup at the comfort of your home? This Samsung sound bar makes it possible. Alongside, the Cowin sound bar, with excellent audio performance and the ability to split in half. Also called the "2 in 1", this sound bar turned out to be a super cheap and reliable option for users who seek excellent audio quality at a low budget.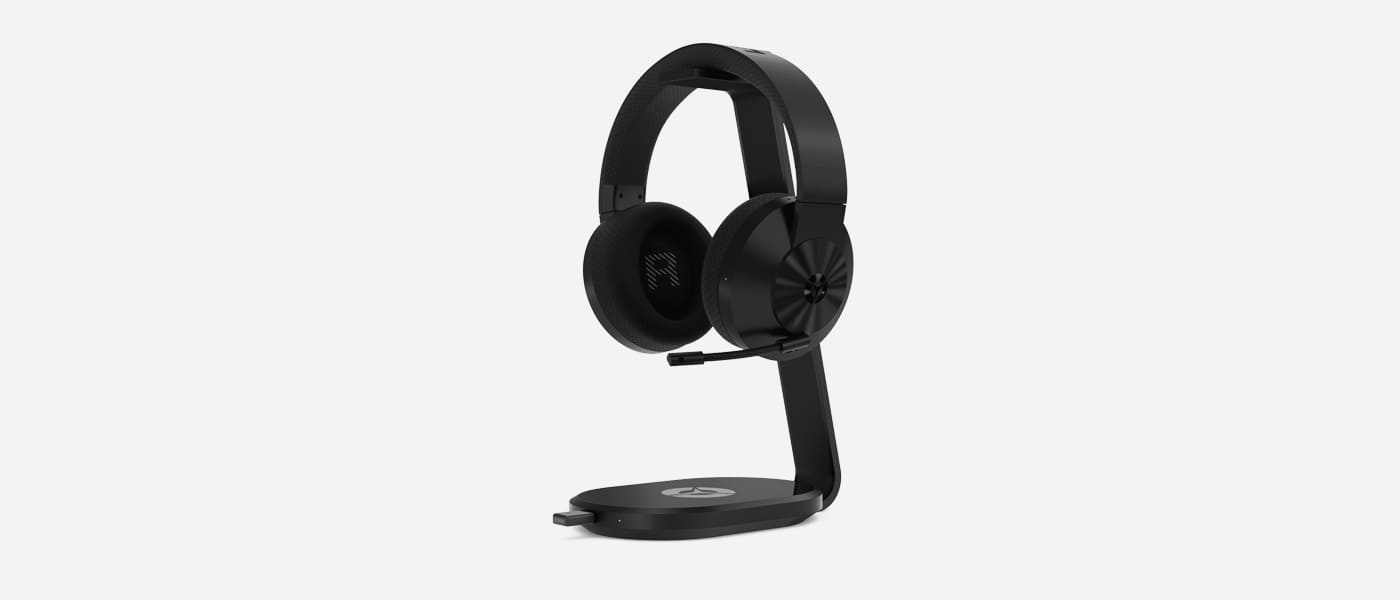 There was also the reveal of the Legion H600 Gaming headset: The first of its market to charge wirelessly. This will become an great option for those who desire practicality in a minimalistic space.
Electric Cars

Also among the most important CES 2021 key reveals there was the Sony Vision S electric car. This vehicle features hand gesture control, built-in video games, 5G connectivity, voice assistance, and 360-degree sensors. The car also has the ability to monitor the condition of the driver by using facial expression reading technology. This might seem like a product taken straight out from a fiction movie.
Smartglasses
To cover the new Vuzix Micro LED smart glasses we included the video below. Please check it and prepare to be amazed.
TVs
Speaking about the most impactful tech from the event, the new OLED TV format introduced by LG cannot be left out. 2021 will set a new milestone in compact OLED TV formats, making them more affordable and accesible for users. LG Display is leading this new trend with its new OLED 42-inch TV. The company expects to keep adding products to their mid-market offering by producing 20-30 inches TVs in the future.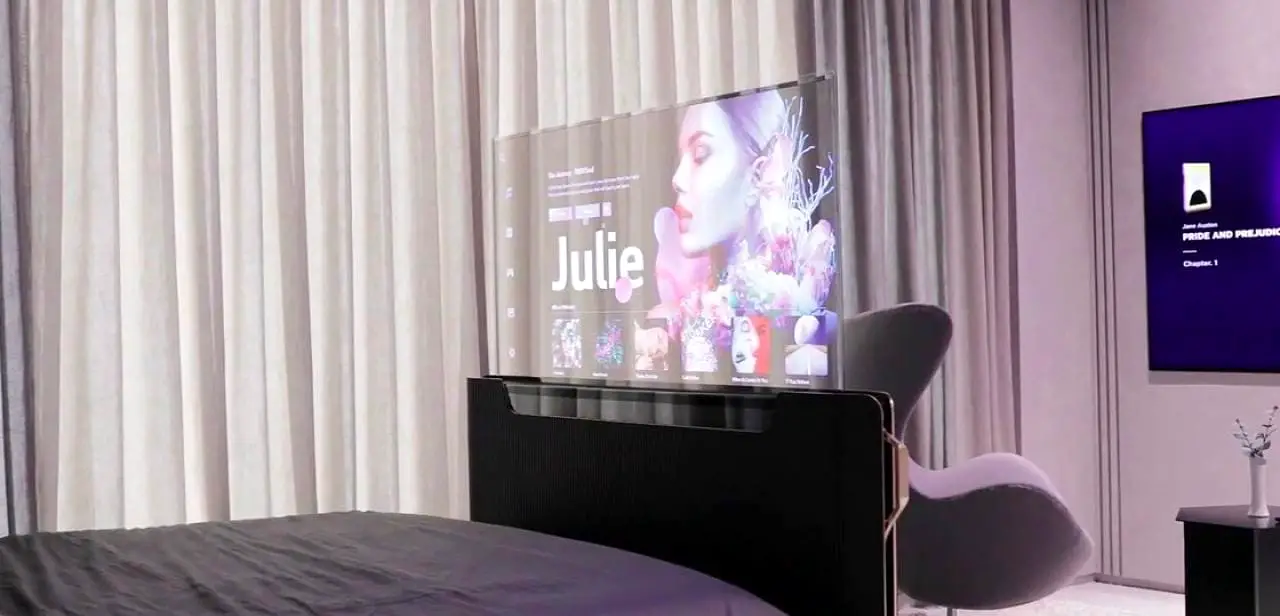 Another major reveal was the LG Transparent OLED Smart Bed TV. This product gives users the choice to decide how much of the TV could roll up at a time as it is said to "take 25 seconds to extend fully from the foot of the bed". The OLED Smart Bed also comes with a speaker system and an active LG ThinQ IQ assistant.
Also in the TV category is the LG OLED Gallery series. Coming with a picture enhanced feature and improved brightness and upgraded color system making it unusual and exceptional. Super thin frame display, unparalleled audio quality and built-in Alexa, Chrome Cast and Apple Airplay 2.0.
Miscellaneous
CES 2021 key major reveals also includes a few bizarre announcements. On this note, the Petplus dog smart collar was one of them. This product tells owners how their pets feels. It makes use of AI and built-in microphones to track your dog's barks and detect five different emotional states: happy, anxious, sad, angry, and relaxed.

Also in this category we have Moflin the pet robot. Created by Vanguard Industries as an AI pet robot, they claim it has emotional abilities and potential to learn and also grow. The pet robot has built-in sensors with accelerometers with gyroscopes, microphones and touch sensors all making it possible for it to distinguish between different people and express emotions accordingly and produce animal-like behaviour.
We never thought we would have 2 new reveals in the "smart face mask" category. The Razer Project Hazel smart mask is a combination of safety mask and light cleaning technology. It uses a unique UV light system to kill bacteria and ensure que quality of the air. Additionally included a voice amplification device to prevent voice muffling.

In the weird tech category, we also saw the reveal of the Razer Project Hazel smart mask which is a combination of safety and technology with a lighting system to reveal power level and UV disinfectant to kill bacteria was a major takeaway at the CES 2021. It also has a built-in voice amp that helps prevent voice muffling.
The company Airpop also surprised us with its new addition, the Active Plus smart face mask. This mask offers durability, great filtration capabilities and mobile connectivity to monitor the status of the filters the quality of the air we breath.
Closing remarks
In conclusion, the common denominator in this year's instalment of CES was making technology as accesible and available as possible considering the new economic panorama due to the pandemic. More specifically, when we say accesible we mean budget friendly.
Competition always allows room for innovation. It pushes the boundaries of what's possible and force manufacturers to think outside the box to produce and deliver original and creative solutions to consumers. Having such a big number of brands sharing knowledge and discoveries at the end of the day only encourages technological advancement.
---
More stories like this
---