---
You can also be interested in these:
---
The Consumer Electronics Show (CES) is the largest event globally for showcasing and launching new products and technologies. Held every year, CES attracts exhibitors and attendees from around the world, and the 2022 edition of CES was no exception.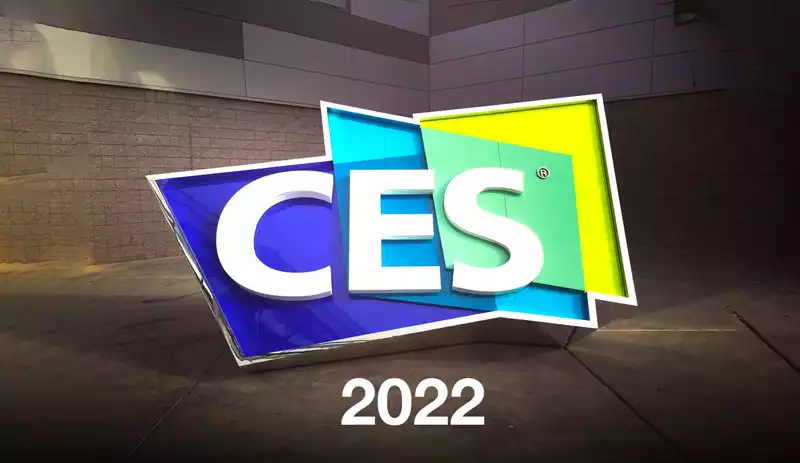 The show was shortened by a day due to the COVID-19 concerns, but it didn't stop companies from unveiling new and innovative products.
Thousands of virtual attendees and about 40,000 in-person attendees gained access to over 2,300 exhibitors and product launches representing all aspects of consumer technology, including smart home, digital health, artificial intelligence, virtual reality, robotics, and more.
Consumer Technology Association (CTA) CEO and President Gary Shapiro touted the event, saying: "Innovation came to life this week at CES 2022 – with technologies that will reshape industries and provide solutions to pressing worldwide issues from healthcare to agriculture, sustainability and beyond,"

This was highlighted by several of the product releases at CES 2022 and the new technologies on display.
Key takeaways at CES 2022
CES 2022 was full of new and exciting products, technologies, and announcements. The following were some of the top takeaways from CES 2022 arranged in their respective categories.
Mobile technology
One of the biggest trends at CES 2022 was the focus on mobile technology. While there were many new products and announcements in this category, some notable examples are here.
Nokia
HMD Global, the Finnish company that manufactures Nokia-branded phones, announced to expect a slew of five new Nokia phones in 2022 priced under $250. These phones will be designed to target budget-conscious consumers in emerging markets. One of these new phones is the Nokia 2760 Flip 4G, a remake of Nokia's original 2760 flip phone from 2007.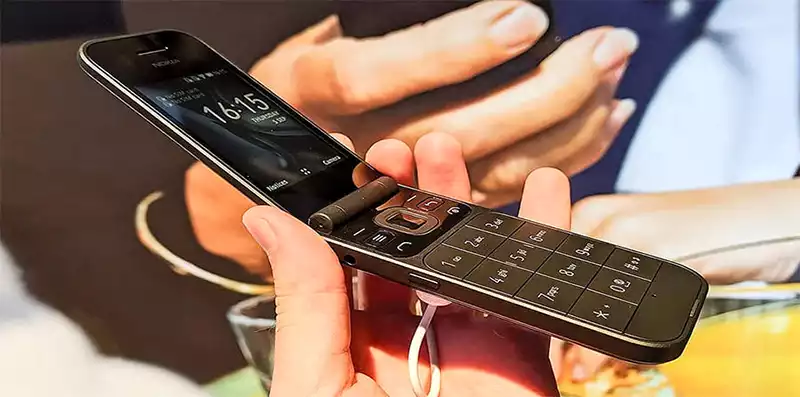 TCL
Chinese electronics manufacturer TCL unveiled the TCL 30 XE 5G, exclusive to T-Mobile and Metro, and the TCL 30 V 5G, exclusive to Verizon. These phones will be available in February at a price point under $300.
OnePlus
OnePlus announced the launch of its OnePlus 10 Pro with impressive features such as a 120Hz display, a Qualcomm Snapdragon 8 Gen 1, and up to 12 GB of RAM. It features Android 12 OS and triple-camera setups at the rear and front of the phone.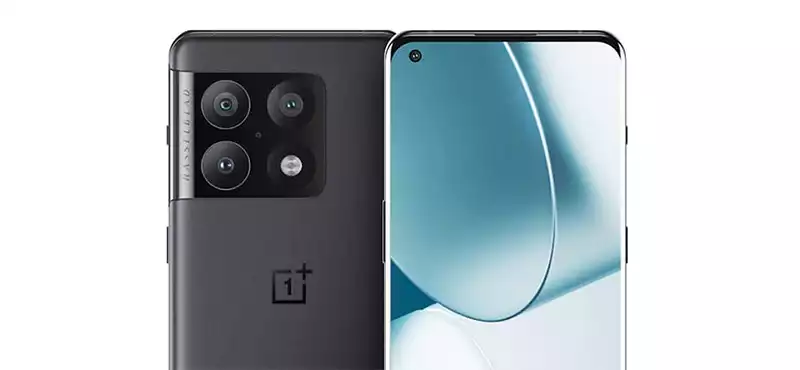 Samsung
Samsung showed off its Galaxy S21 FE, another flagship phone and member of the S21 series. It is slightly thicker than the S21, and battery life is longer at 4,500mAh. This new phone is available in four colors: White, Graphite, Oliver, and Lavender.
Gaming devices
Gaming devices were a big focus at CES this year, with many new announcements and products unveiled.
Sony
Jim Ryan, the President, and CEO of Sony himself, unveiled its new PlayStation VR2 and its VR controllers officially named PlayStation VR2 Sense controller. PlayStation VR2 elevates VR gaming enabling an immersive gaming experience through a high range of sensations, such as visual fidelity, new sensory features, eye tracking, and more.

Razer
Razer, a company most known for its gaming devices, revealed its newest product, the Project Sophia. This device is a desk with a built-in PC featuring magnetic modules, a wireless charger, THX spatial surround sound, and even a cup warmer. It is designed to make gaming more comfortable and immersive.
Alienware
The newest Alienware Concept Nyx takes cloud gaming to another level. The company showed off its prototype in a simple box but an incredibly powerful product. It's designed to enable household members to play various games simultaneously without affecting their Wi-Fi connection or input latency.
Graphic cards
As demand for graphics cards continues to increase, many anticipated that CES 2022 would be a big event for announcements in this category.
Nvidia
The American technology company NVIDIA announced its new RTX 3090 Ti graphics card, with improved performance and features than its predecessor, the RTX 3090. It offers 40 TFLOPs of performance and GDDR6X RAM of 24 GB. It has a clock speed of 1650 MHz.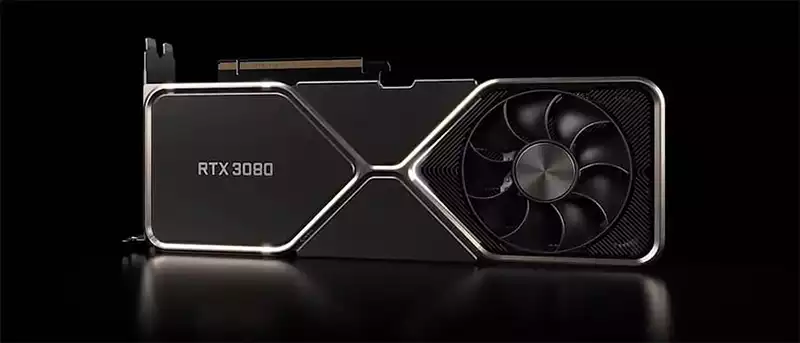 AMD
Advanced Micro Devices (AMD) debuts its budget-friendly RX 6500 XT. The new card focuses on users having old GPUs with moderate computer specs. The card can deliver smooth performance at 1080p resolution, with a lower price point.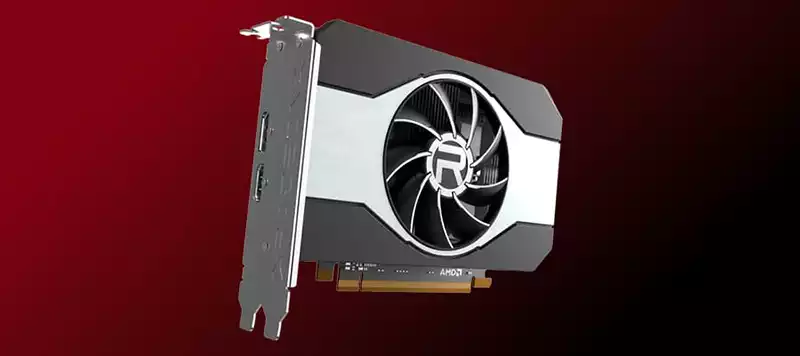 Computer processors
This is another category that had a lot of anticipation as it is one that AMD and Intel have been battling for market share in.
AMD
Confident as the world's fastest gaming processor, AMD revealed its Ryzen 7 5800X3D at CES 2022. This desktop processor is designed to deliver a significant performance boost in gaming, creative content, and productivity applications. It has a boost frequency of up to 4.5GHz and features 8 cores and 16 threads.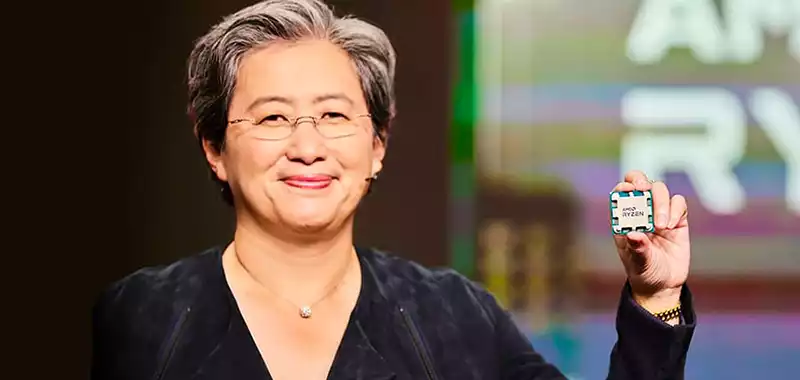 This is the first desktop processor with 3D V-Cache technology and 100MB of combined L2/L3 cache. In fact, AMD boasted that this new processor has significantly increased performance over Intel Core i9-12900K.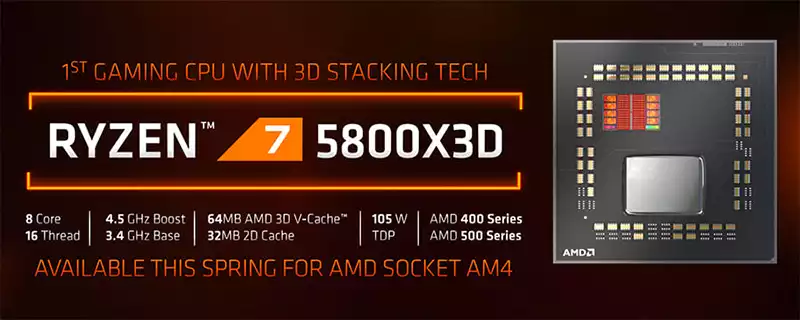 The processor will be available spring of 2022, and indeed, many will be looking to upgrade their gaming experience with this new release.
Intel
Intel also had some announcements at CES 2022, most notably the expansion of its new 12th generation processor, the Alder Lake. Intel boasts its processor with a claimed boost clock speed of up to 5.5GHz.
Gaming laptops
Gaming laptops are a popular choice among gamers, and this year proved to be no different with many new announcements in the category.
Asus
Asus disclosed their latest member in the ROG family called the Zephyrus Duo 16. It's a 16″ laptop with a secondary touchscreen just above the keyboard. It has a Ryzen 9 6980HX Processor, 32GB of RAM, NVIDIA GeForce RTX 3080Ti GPU, and an advanced cooling system.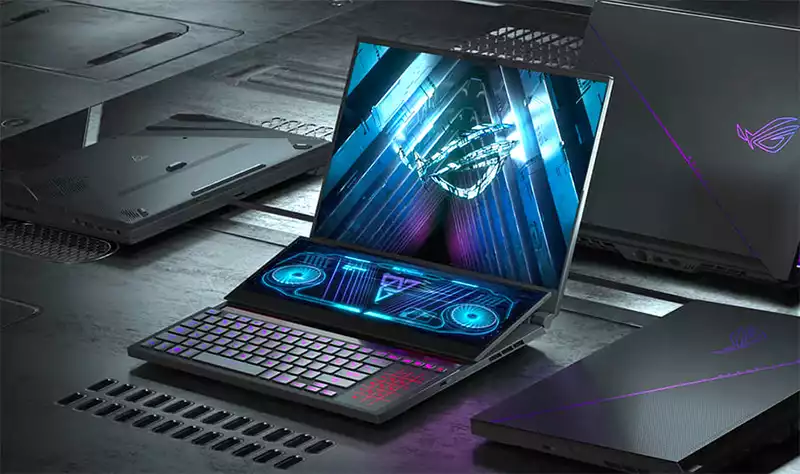 Razer
Razer introduced the newest members of its Blade series equipped with AMD Ryzen 6000 chips, 16 GB DDR5 RAM, and NVIDIA GeForce RTX 30 series graphics. The Razer Blade series has 14″, 15″ or 17″ displays, and all of them are very thin and light.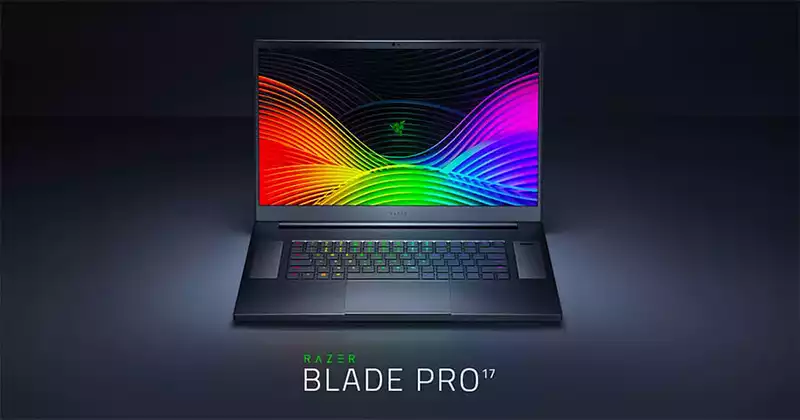 Lenovo
Lenovo launched their Legion 5 Pro Gen 7 gaming laptop designed for gamers who want a powerful laptop without sacrificing portability or features. Options are available for Intel Core i7 12th generation or AMD Ryzen 6000 series processors with NVIDIA GeForce RTX 30 Series GPU.
MSI
Another powerhouse in the gaming laptop category, MSI, announced the newest member of its Stealth series lineup, the GS77. It's powered by the latest Intel Core i9 12th generation processor, up to 64GB of DDR5 RAM, and a GeForce RTX 3080 Ti graphics card.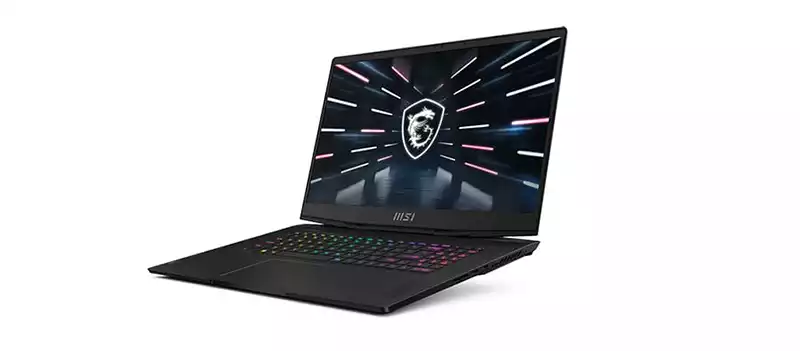 Acer
Acer debuted the latest Acer Nitro 5 gaming laptops at CES 2022. They are even better than the previous ones with refined design, Intel's 12th gen processors or the latest AMD Ryzen 6000 series processors, Nvidia GeForce RTX 3070 Ti graphics, and up to 32GB RAM.
Drones and robotics
Drones and Robotics were among the hottest products at CES 2022 this year, with many new announcements and products shown off.
Hyundai
The Korean automaker Hyundai made a huge splash at CES this year with the unveiling of its mobility platform, called the Mobile Eccentric Droid or MobED.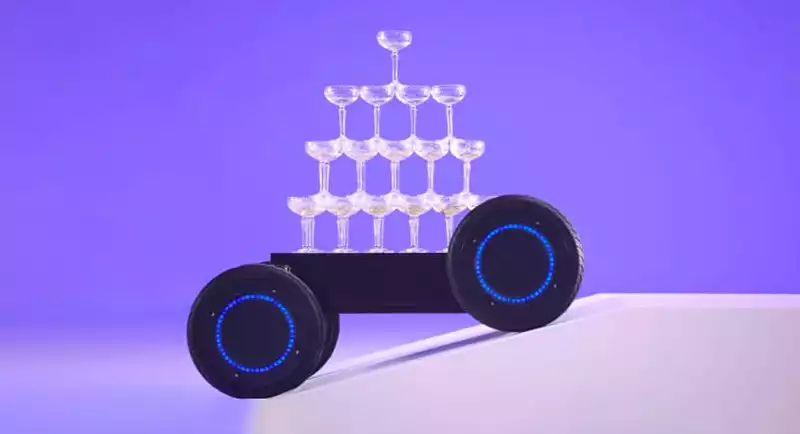 This four-wheeled service robot is a first of its kind that can carry small cargoes and deliveries. It has a max speed of 30km/h and lasts for around 4 hours on a single charge.
Skydio
One of the most popular drone companies, Skydio, announced its newest product called Skydio 2+. This drone is designed for cinematographers and content creators and can fly continuously for 27 minutes. It's equipped with the latest drone technology, including real-time obstacle avoidance, a 5Ghz Wi-Fi radio, and a battery-optimized body design for extended flight time.
Sony
Sony unveiled Airpeak S1 as the smallest drone in the world. It is an autonomous drone capable of flying indoors and outdoors. It has a maximum speed of up to 55.9mph, a max flight time of 22 minutes without a payload. Despite its small size, this powerful drone can carry a full-frame mirrorless camera of the Sony Alpha series.
Audio technology
CES 2022 had a lot to offer for audiophiles and music lovers in the audio technology category.
Alienware
Alienware did not disappoint when it announced the upcoming AW920H Headset or the Tri-Mode Wireless Gaming Headset. This Tri-Mode features complete compatibility because it allows the headset to connect over a USB dongle, the 3.5mm cord, or Bluetooth 5.2. It has a 40mm driver, 55 hours battery life, and surround sound for an immersive experience.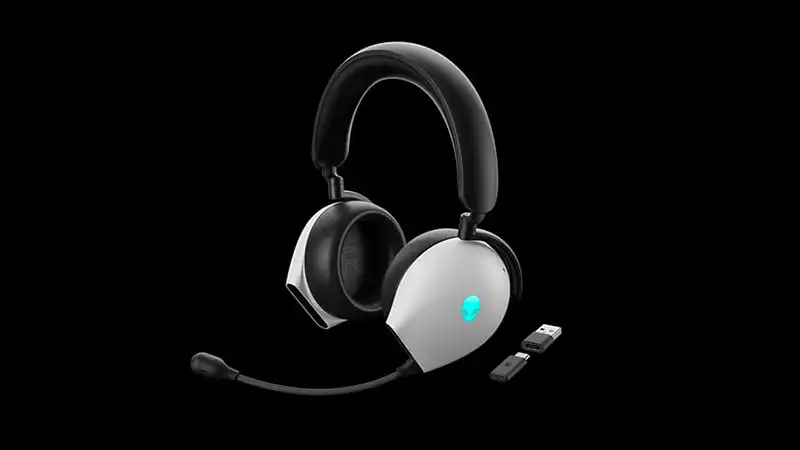 JBL
BoomBox 3 is the newest wireless speaker of JBL that debuted on CES 2022. The speaker has a 24-hour battery life, three-way speaker system and can connect to up to two devices at once. It is lightweight but durable, with water resistance protection perfect for pool parties and outdoor adventures.
Jabra
In the earbuds category, Jabra introduced the new Jabra Elite 4 Active earbuds with active noise cancellation, improved water and dust resistance, and up to 7 hours of playback time. These earbuds are designed for athletes or people who are always on the go.
TVs
All TV manufacturers have released their version of TVs at the event and the most popular among them includes the following:
Sony
The Japanese electronics company announced its new TVs with the best picture quality possible. The latest TVs feature a range of OLED and mini-LED TVs for the best viewing experience. Some models include the Z95K, A80K, and X90K.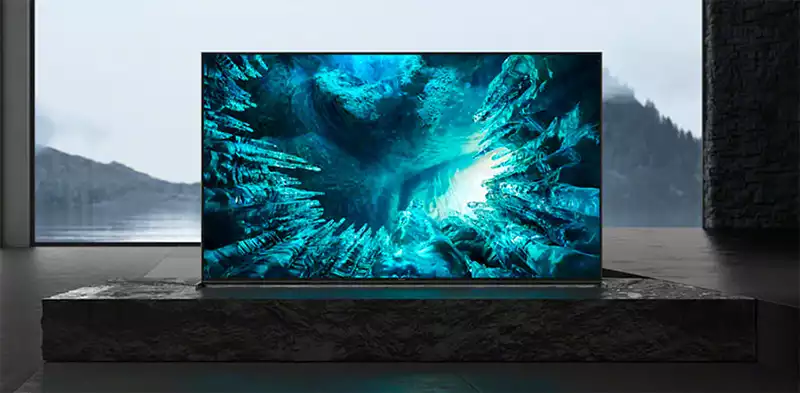 LG
LG stole the show by announcing its massive lineup of OLED TVs, QNED mini-LED TVs, and MicroLED TV. The OLED TVs come in different sizes, with the largest one being 97 inches. This is by far the biggest OLED TV manufactured by the company.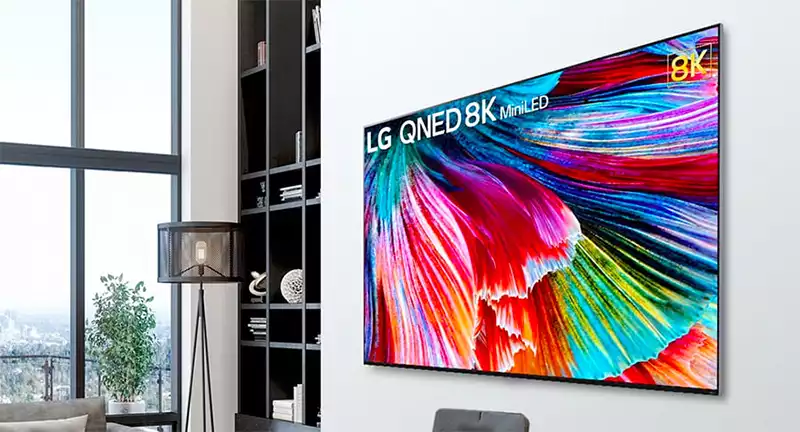 Samsung
Samsung revealed its new MicroLED TV at 89 inches and a 4K resolution. MicroLED screens give you the benefits of an OLED screen like true blacks and pixel-level lighting control, but with greater longevity and a wider color gamut. The MicroLED by Samsung also promises superb audio quality with its Dolby Atmos support.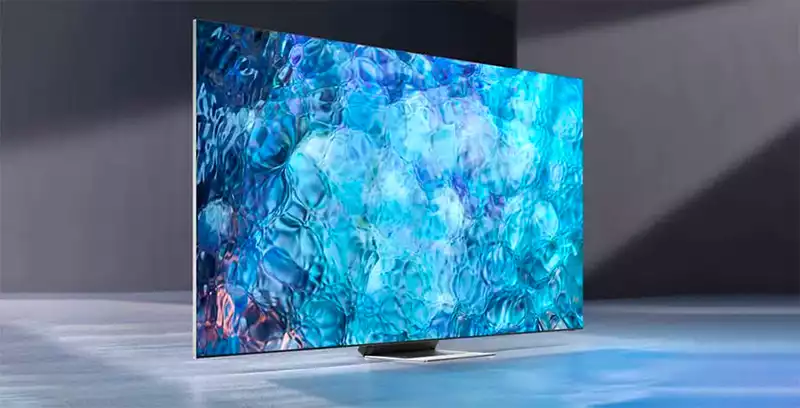 Electric Cars
2021 was the busiest time for the electric vehicle industry, and CES 2022 was no different, with many different companies releasing new models of electric cars.
Chrysler
Chrysler finally entered into the electric car industry with its concept car expected to be produced by 2025 – the Chrysler Airflow. The car is designed for luxury and comfort with a spacious interior and reclining seats.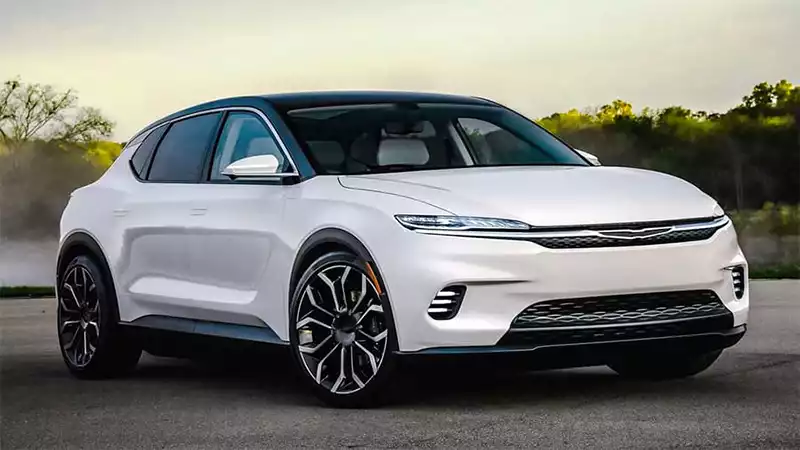 The Chrysler Airflow can go 350 to 400 miles on a charge, and it has self-driving functionality, thanks to the STLA AutoDrive system by Stellantis.
Mercedes Benz
When it comes to luxury electric cars, Mercedes Benz is one of the most well-known companies in the industry.
The company announced a new concept car called Vision EQXX. The car can run up to 621 miles on a single charge, an energy-efficient feature.
The company has not yet announced when it expects this concept car to hit markets. Still, CES 2022 was an important step for Mercedes Benz as they continue to dominate the electric car market.
BMW
Another popular brand in the electric car industry, BMW, disclosed its new BMW iX Flow. This one-of-a-kind electric car features a sleek design and a unique feature called 3E Ink Prism, in which owners can change the car's exterior colors with a switch of a button.
Bizarre announcements
At every Consumer Electronics Show, there are always a few bizarre announcements that leave the audience scratching their heads. Although odd, many of these announcements become a part of future technology.
This year was no different from past CES conferences with bizarre inventions introduced by companies worldwide.
Sengled
This US-based company launched a smart bulb to track your sleep quality, temperature, and heart rate. This health-focused bulb uses radar sensors to detect changes in the heart and lungs. However, the product is still in its early developmental stages and has not been released to the public yet.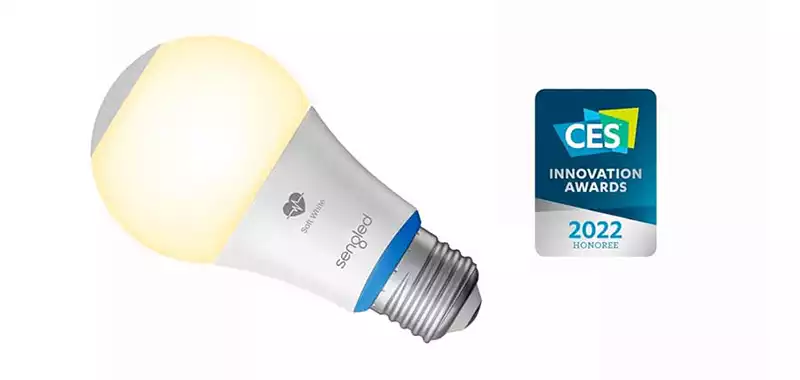 Invoxia
Smart pet trackers are not anymore new in the market, but this company's latest invention – the Smart Dog Tracker – takes pet tracking to a whole new level. This biometric dog collar monitor's your beloved pet's activity, location with its GPS, and even their health state. No wonder this interesting product won two Innovation Awards at CES 2022.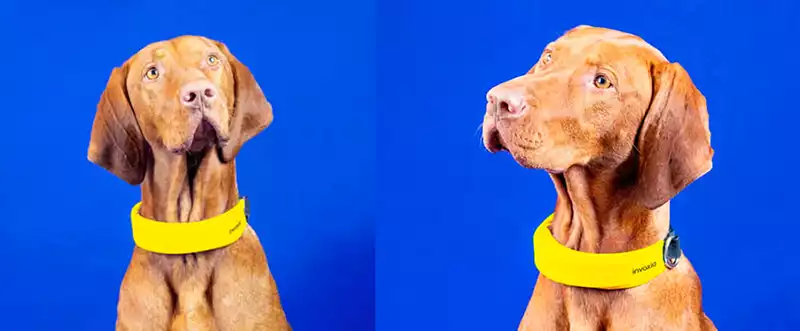 Yukai Engineering
Nibbling stuffed animals could not get any more bizarre, but this company's new invention – Amagami Ham Ham – does just that. The toy is a stuffed animal that has 20 different gentle nibbling patterns for stress relief, which is definitely a new concept in the toy industry.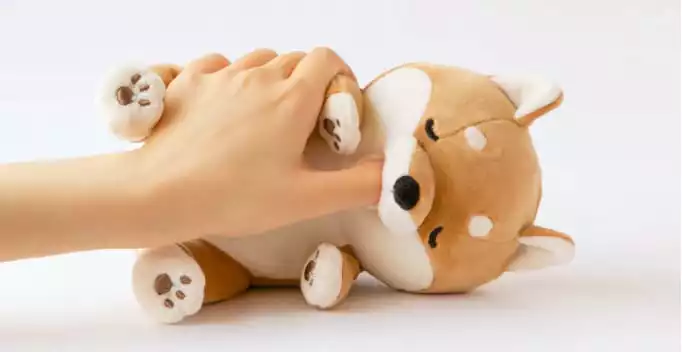 Samsung
Samsung has introduced another interesting invention called the C-Lab digital guitar to the market. This guitar has guiding lights on the fretboard when playing a song, made especially for beginner guitarists.

Closing remarks
CES 2022 is now in the books, and it is evident that this year's conference was one of the most groundbreaking yet. Companies revealed new and innovative products that will soon be hitting markets worldwide and left audiences in awe with their incredible inventions.
These announcements will help drive innovation forward to meet evolving consumer needs and deliver exciting new experiences.
Stay tuned as these products make their way to market in the coming months and years!
---
More stories like this
---