---
You can also be interested in these:
---
Your Hyperx Ngenuity software should allow you to customize the lighting on all of your compatible Hyperx products. If it's not allowing you to make adjustments, save profiles, or there are other issues, then what's the point in having a customizable product in the first place.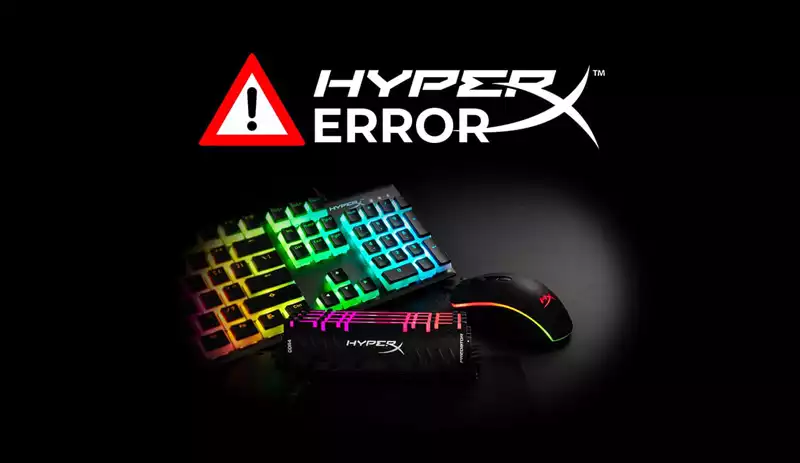 You want to get the most of your Hyperx products and create cool lighting shows, designs, and be able to switch between whatever you want, whenever you want. Unfortunately, in some situations, the Hyperx Ngenuity software isn't working as expected or at all, so we're going to run through how to fix it right now.
Is your Hyperx Ngenuity software not working? Fix it here and get back to enjoying the products.
Start with basic troubleshooting
Sometimes you need to start with the basics of troubleshooting to make sure it's not something easy to fix when your hyperx keyboard software is not working or other Hyperx product:
Use a different USB port; check if the device now shows up. If possible, use a USB 3.0 port.
Remove any USB hubs or KVM switches that you may be using to see if that is causing issues.
Reboot the system so everything starts fresh and anything that has failed gets a restart.
Verify if other peripheral device software is interfering or registering the device, it may need to be disabled.
Update your HyperX Ngenuity software to the latest version from the Microsoft store.
If none of this helps, then it's time to move on to other troubleshooting steps.
Is your product compatible with Hyperx Ngenuity?
If you upgraded your Hyperx Ngenuity software or it auto-updated, then maybe you're using hardware that is no longer supported by the newest software. Check the compatibility list here.
If you can't find your device on that list, you may need to downgrade to an older version of the software and consider upgrading your hardware at some point.
Only install this older version if you can't find your product; if you use this version with newer software, then you may miss out on newer bug fixes or enhancements.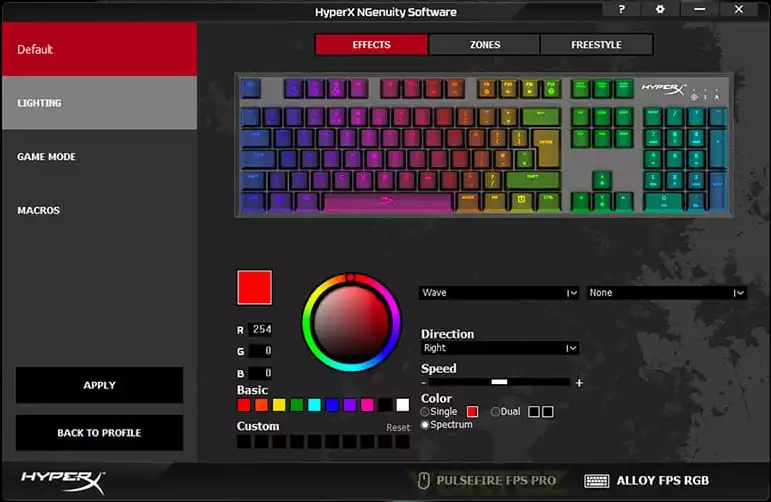 Have you installed an incompatible software package?
One of the first things to check is whether you've installed an incompatible software package that is interfering with the operation of the Hyperx Ngenuity software.
NGenuity (legacy release)
Gigabyte RGB Fusion 2.0
MSI Afterburner 2
Valorant (Game)
Windows 10 App Defender Smartscreen
Software that blocks cheating in games can interfere in general.
Check any other software you have installed that manages your hardware devices.
If you need to run these programs, then you may need to disable them when not in use.
Check recent changes in hardware and software
Have you recently installed any new hardware or software? If something new is in your system, then it may be interfering with your HyperX Ngenuity software and causing it not to work, so you should consider uninstalling it to see if the issue is fixed.
Then you'll need to review online to see if there are any fixes or any updated software/patches to resolve the issue with the incompatible software or hardware.
Uninstall Hyperx Ngenuity software
Instead of upgrading your Hyperx Ngenuity software to get it working, you can perform a full uninstall and get rid of any %AppData% that is being left behind. The benefit of this over an upgrade is that you're starting fresh; there are no leftover files interfering or %AppData% that could be a problem with leftover and old configuration that is causing problems.
Uninstall HyperX Ngenuity Software by right-clicking on it and selecting uninstall, following the prompts, and completing the process.
Go to your search bar, type %AppData%, then look for anything to do with Ngenuity or Hyperx and delete all the folders containing those names.
To remove any Hyperx Ngenuity registry entries, you can go to the same search bar, type regedit, go into the HKLM\Software path, and remove anything that says Hyperx and Ngenuity.
Once fully uninstalled, reboot your computer and then reinstall the latest version of Hyperx Ngenuity software that supports your hardware.
Total failure and nothing worked
Unfortunately, in some situations, you've just gotten yourself into too big of a mess with installing software, modifying components, upgrading software, and making changes, then the Hyperx Ngenuity software STILL doesn't work. It's time to consider a complete reinstall of your OS and reinstall your software.
Hopefully, you've split your OS onto a separate drive, so a reinstall doesn't require much effort or backups of any of your files not specifically related to your OS.
Many customers have found that after too many modifications, especially hardware and software upgrades, the Hyperx Ngenuity software breaks, which is a failure in the software to handle changes, but you need to work around it.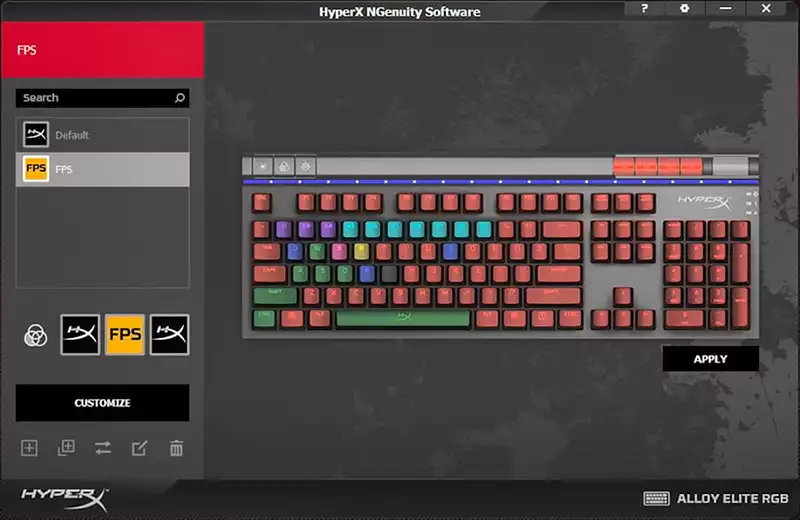 Contact support
So is your Hyperx Ngenuity software not working still? If all else fails and your hyperx ngenuity software is not working, you can contact the support team by email or calling them. Details to contact the support team can be found here.
They'll run through some further troubleshooting and walk you through getting your system and hardware set up as expected. If there is a bug or other issue, then they can log that with their development team to be released in a future software release.
If they're unable to get the Hyperx Ngenuinity software working, then it may be time to consider returning your hardware for a refund, as it's a little pointless to have it when it's not working.
Conclusion
The Hyperx Ngenuity software allows you to perform some fun and entertaining actions with your hardware, but the software does not have a great reputation at the moment due to the number of issues that people find with poor interactions with other software and upgrades requiring a complete reinstall.
The software is still considered beta after almost a year, so making any changes can break the software. Consider setting restore points on your system or making reinstalls fast and easy.
---
More stories like this
---