---
You can also be interested in these:
---
A device manager is a software tool / component integrated inside the operating system that allows both, the hardware and the user to establish a connection with devices connected to the computer. It helps the user to dedicate task, carry out instructions and generate output from the devices connected with the hardware. The earliest forms of a device manager were seen in Microsoft windows operating system where it enabled users to communicate with the peripherals connected to the computer. Apart from this, a device manager also helps the user to enable and disable devices, view technical properties and functionalities of the device and identify malfunctions.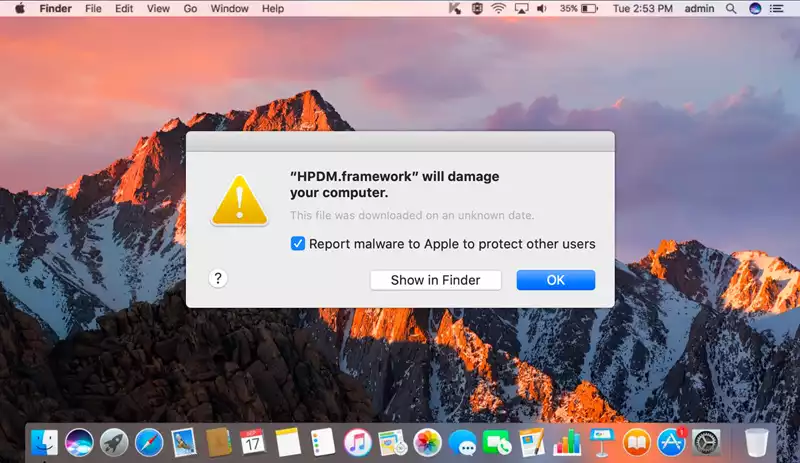 The HP Device Manager
HP Device Manager also known as HPDM enables users to connect their HP devices with their computers. The HP device manager enables users to connect, manage and configure one or many HP devices connected to the computer at the same time. The user interface of the software is fairly simple and does not require extensive knowledge about the hardware. You can easily perform commands using HPDM with just some basic understanding about computer operations.
HP is a well-known electronics manufacturer company that not only designs computers but also produces a wide array of devices such as the printers, mics and scanners to name a few. They are extremely popular and are market leaders in the relevant segment. However, some users are facing issues with HP devices. To be more specific, the problem is not with the devices, but the software designed to connect all the devices to the operative system, you guested: The HPDM.
The HPDM.framework error
While HPDM has been working well on the Windows operating system, users on the MAC OS are facing troubles. Over the last few years many users have identified themselves as dissatisfied from HPDM. Apparently, mac users tend to face problems while using and connecting with HP printers. When attached to the mac, an error message is displayed "HPDM.framework" and nothing else happens. Users cannot give input nor can generate any output from the attached printer. For someone who has a basic knowledge about using computers would suggest you delete and fresh install the printer, however this is of no help on this particular case. So, this brings us to the question, what is "HPDM framework will damage your computer" and how to fix it?
Why is the HPDM.framework error produced?
HPDM framework will damage your computer is a common error faced by multiple mac users that have HP peripheral devices connected with their computer. HPDM.framework is a HP designed device management file that is installed on Mac OS to link hp devices to it. The error is generated when, this file is missing from CPU memory and the device manager cannot execute itself. There can be multiple reasons for a missing file such that the file is corrupted, deleted or is compromised. In either situation, your mac would display the error message" "HPDM framework will damage your computer". Similarly, you might also get a warning that HPDM is a malware. But you do not need to worry about it.
Mac OS is relatively safer when compared with windows, thus the probability of a malware entering your system is relatively low, if you are an average user. The most common reason diagnosed among the user base facing the issue is that the file gets corrupted and in worst case scenario deleted from the computer due to OS updates. As a result, the software link between both the hardware is broken and the error is displayed.
Some common error warning of this type include:
"hplaserjetzjs.bundle" will damage your computer.
"hpraster.bundle" will damage your computer.
"HPDeviceMonitoring.framework" will damage your computer.
 "hpPostProcessing.bundle" will damage your computer.
"hpraster.bundle" will damage your computer.
"hpstar.bundle" will damage your computer.
"hpfaster.bundle" will damage your computer.
"hpraster.bundle" will damage your computer.
"hpprint.bundle" will damage your computer.
 "HPDM.framework" will damage your computer.
"Matterhorn.framework" will damage your computer.
"Productimprovementstudy.hptask" will damage your computer.
"HP Scanner 3" will damage your computer.
"inkjet1.driver" will damage your computer.
"HP Utility" will damage your computer.
"PDE.plugin" will damage your computer.
"ScanEventHandler.app" will damage your computer.
"FaxArchive.task" will damage your computer.
"inkjet3.driver" will damage your computer.
"commandtohp.filter" will damage your computer.
Fixing the HPDM.framework will damage your computer error
Before moving towards the solution, it is important to make sure that there are no other issues with the computer. Although the chances of an average user encountering a virus on MAC OS are slim in the first place, it is always better to be safe. Therefore, the first thing to do is run a virus scan so that you are positive that there is nothing wrong with your computer.
Once through with this, you can then move towards the next step which is deleting all HP printers from your computer. This is simple, go to your system preferences, look for printers and scanners and click on the list of printers attached to your computer. Select each device one by one if you have multiple devices connected or else simply remove the printer you have connected to your computer. After this you will end up with an empty list. It is important that no device is connected or linked with your computer.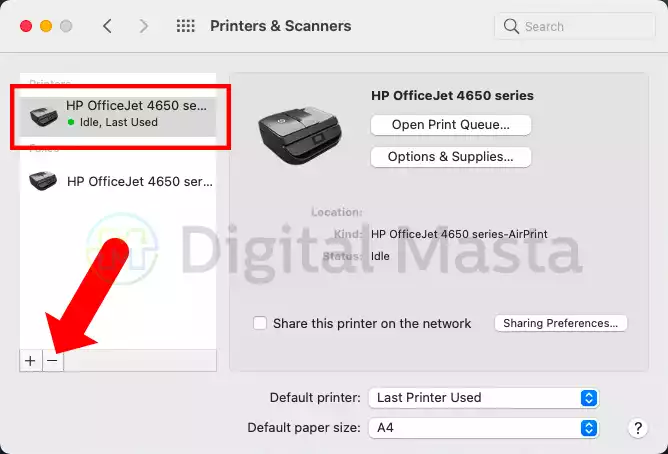 Next, go into your computer memory and delete all the hp files stored on your computer. This might get complex as finding all files might get difficult. A simple approach here can be going into folder/library folder/Mac hard drive, find the HP folders and delete them. For a process like this you would be required to enter the password for your computer which you also use to login. There are probabilities that the issue might be resolved at this stage. Thus, perform a test run by adding the printer again and printing something.
If the issue still persists, we have another solution for you. Go to the HP website and download HP Smart and run Diagnose & Fix. It goes without saying but you should only download the software from the official hp website as other sources might have compromised the integrity of the software and are not safe to use. Once downloaded, run the HP diagnose. A pop-window will appear. The software is easy to use and the instructions are self-explanatory. The software will guide you through a repair process that would restore your computer settings back to normal.

While the repair is initiated, go to your printer and read the exact printer model / serial number from it. Go to the HP website and download the official driver for your printer meanwhile the repair process would have come to an end. If not, wait for it to end and install the driver on your computer. After installing the driver, connect your printer with you Mac again and you would be good to go. Run a test print, it should come fresh and crisp.
Still dealing with the error?
The above-mentioned solutions are what works in most cases. There are extremely high chances that your issues would be resolved once you have followed these steps but if not, there is still hope for your computer. Go to the HP website and reach out to their customer support. Book an appointment with an HP representative who then, in official capacity, would help you repair your computer.
A note towards the end, these solutions are what commonly work for people. It is not necessary that these should work for you. Also, this is not an official solution provided by Hp or Apple. Therefore, it is imperative that you only follow it if you know what you are getting into. If your computer/ printer is in a warranty, make sure to reach out the company first before doing anything on your own.
---
More stories like this
---