---
You can also be interested in these:
---
With modernity, smartphones have advanced and evolved into truly personal companions that listen and speak to you, making it so we spend extended periods of time using them in almost all aspects of our daily life. These devices provide a wide range of different sizing, colors, displays and unimaginable customization capabilities. They have rapidly turned, for some people, into virtual assistants. Having our mobile available is so important that if we were to lose it you might feel weird or the lack of it would be quite evident, as if something really important is missing. Speaking the truth, it is very cumbersome when these do actually go missing.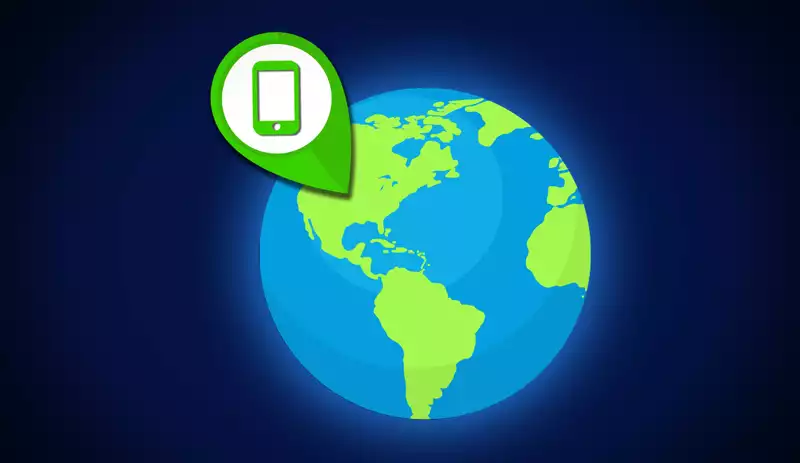 Luckily, GPS technology has also advanced a great deal as it makes a difference for several services that would otherwise be very rudimentary without geo-location. GPS technology makes it available to track almost anything in the present day: from keys to dogs to the groceries, if it has a chip and an internet connection, it can be tracked. Even when no internet connection might be present, we have engineered ways to track things by their last position or if they pass through certain access points.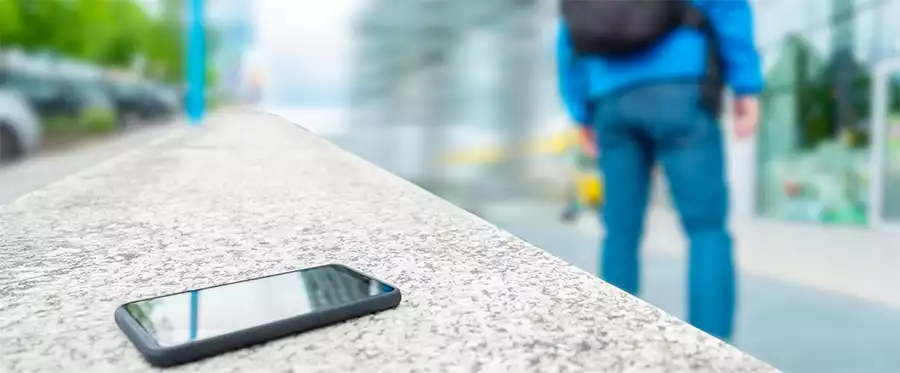 This in turn, has made it possible for phones to be pinged anywhere in the world they might be. So you can breathe now, if you have recently lost your phone, now you can locate a lost phone anywhere in the world by enabling the GPS tracking features on it for these and many other purposes. The first thing you will need to remember is to turn on the location services on your device. 
Location Services 
Advanced phones and even some with the most basic of functions have GPS integrated on them. This not only allow us to make calls by bridging our service provider but also helps us track the phone, which in turn activates many other convenient luxuries we now enjoy like tracked physical progress while exercising or participating on sports and other activities, being able to place ourselves on maps and find stores, drive our cars by navigating streets and mark down interesting spots, and why not, sharing our location with others too. 
Portability has also made it so we can have GPS on anything, literally anything as long as it has a chip with GPS capabilities. So even when your phone is misplaced or stolen, you can locate a lost phone anywhere in the world by activating its location services beforehand. Actually, modern smartphones already come with this capability turned on as soon as you register the device as yours with an user account. The major phone making companies have you put your information on the settings while configuring the phone, not only to give you that well received feeling of ownership, but also to link the device to said account. 
By doing this, the location services now have a cloud platform to send the phone's information to -meaning your location, not any other information you have not permitted the device to use- on a real time basis. These major cloud services are Google accounts, for android users, and Apple's very own iCloud for iPhones and iPads. Each has their unique location service settings which you can turn on and fiddle with, as soon as you get your phone or right now while reading this and enabling this functionality, to make the device ring, set an alert or send a message, and even erase itself remotely in case the phone is ever lost. 
For Android phones
Samsung users, and generally any android mobile users, have actually three options when it comes to locate a lost phone anywhere in the world, since the company offers a phone location service, "Find my mobile", as well as Google's location service "Find my device", so if you own a galaxy model you should really take a few minutes and sort through it's settings to activate this offering as well. Samsung's service includes additional features like forced remote backups, the ability to see if someone removes the SIM card from the mobile, and so on. Other android based phones will have Google's cloud service or their manufacturer's location service as this is an important and highly demanded feature that can't be omitted. 
To locate a lost phone anywhere in the world the first thing is to activate whichever service you are using to protect your mobile. Go into the Security or Location settings of your android phone and activate the device location service that you deem necessary, if not all of them. Your phone will most likely ask for the customary permissions, email and password from your cloud account, and most likely provide you a little walkthrough as to the options if this is your first time setting the option on. 
In order to locate a lost phone anywhere in the world once the location services have been activated, you will be able to track and manage it from the location service's web page or application on a computer or other mobile associated with your account. When you visit either option you will see: a list of your affiliated devices, a menu with actions you can take, and a map to show you the phone's last tracked location. It shows as the device's "last location" in case it stops updating, has no connection to the internet or is turned off, in case of the latter it might even show as "not available" in the listed devices. 
For Apple iPhone users 
One manufacturer, one whole unit. Apple has made it so all their products can be seamlessly connected to each other through their native system, a unique cloud service that keeps your Apple account secured. This actually works magnificently when trying to locate iPhones. As soon as you turn on a brand-new Apple product it prompts you to set it up, including your iCloud account and "Find My -Apple device name-". The company has also secured their equipment in a way that if the device is set up with an unique cloud account, it can only be erased by the person who set it up in the first place, to remove any third party furthermore from the equation. 
So if your iPhone or any other Apple unit has been lost, you can locate it through Find my iPhone on another one of your Apple products or your iCloud account web page. For this, just access the "Settings" of the supporting device, go into your iCloud account and select the "Find My" option. Once inside you will have a list of all associated devices to the current iCloud account, including new generation AirPods, and by selecting any of them, the screen should show you the device's last known location and a series of actions you can perform on it like sound an alerting alarm to hear it if it is within range or block it. Apple also includes a lost mode which helps you set a message for the finder (always be careful not to write personal information here) and the option to erase the mobile. 
Location service apps 
You might feel secure enough with the included location services on your mobile, but in case your unit does not have a native location service, the one provided is not really user friend or if you need more options and protection for your mobile, there are some apps you can install on the device to secure it a step further. Apps like Cerberus and Durcal GPS among other options you can find on your device's app store, offer added benefits for their users like share the location of the device with someone, message someone if the phone's locking mechanism is failed any amount of times and up to take a picture when this happens, and send it to the set number. 
All these options will surely help you locate a lost phone anywhere in the world in no time, so the next time you misplace your device, rest assured that by following the steps mentioned: acting early to protect your device from being accessed and having it backed up by any of the ways presented, you'll end up knowing exactly where it is. 
---
More stories like this
---