---
You can also be interested in these:
---
The Apple Watch is a handy little invention. You can do (nearly) anything important on it that you can do on your phone, except with the practicality of having it on your wrist! Introduced in 2015, the idea behind this nifty gadget was to not only work in sync with the existing iOS product line but to also help people move away from their large phone screens, empowering them to be more in the moment, only having to glance down at their wrist instead of taking out their actual phone. If you've been wondering how to share location from Apple Watch instead of phone, then the article below will help out!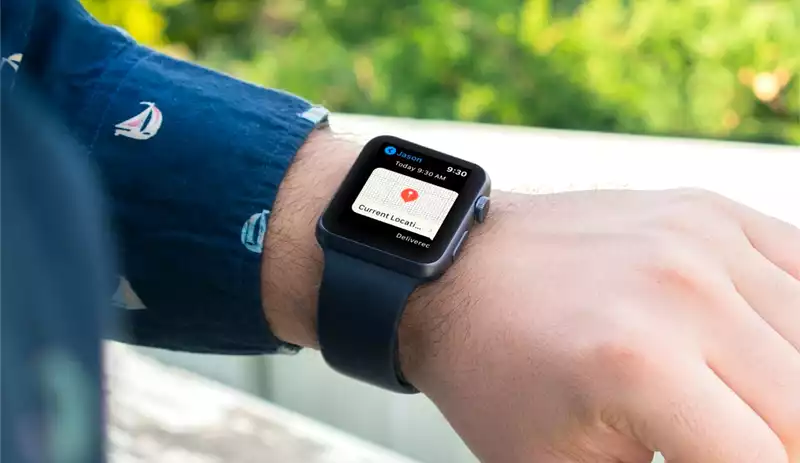 What's the benefit of sharing your location on your Apple Watch?
Well, with Apple's 'Find My' network, the 'Find People' setting allows you to know exactly where your family and friends are should they choose to share this information with you! This is a great feature for not only practicality but also for safety. It goes the other way too, your family and friends can locate you if you share your location with them. While the 'Find My' network only works with Apple devices, you can also use your Apple Watch to share your location with Android users via apps like Messenger and WhatsApp, though these cross-system features may be limited on the Apple Watch compared to the iPhone.
How to share location from Apple Watch instead of phone
Using the Apple Watch's built-in GPS services, you are able to share your location directly from your wrist instead of having to take your phone out of your pocket.
Press the digital crown on your Apple Watch.
Once the list of apps appears, choose the find people icon.
Choose which option you prefer, out of allowing the app to use your location only once, or permitting it to use your location any time you use the app.
Click share my location.
Choose the contacts button.
Pick the contact from the list with whom you would like to share your location.
Complete the process, by selecting the duration of time for which you would like to share your location with this contact. The options are for one hour, until the end of the day, or indefinitely (meaning until you turn it off.)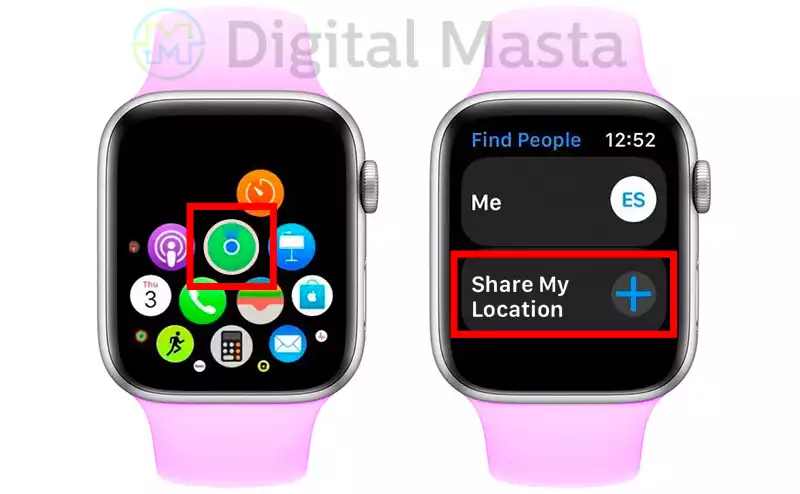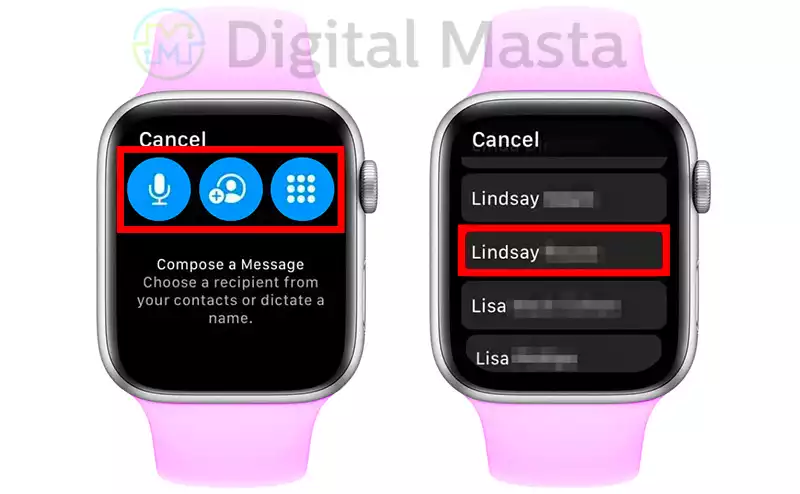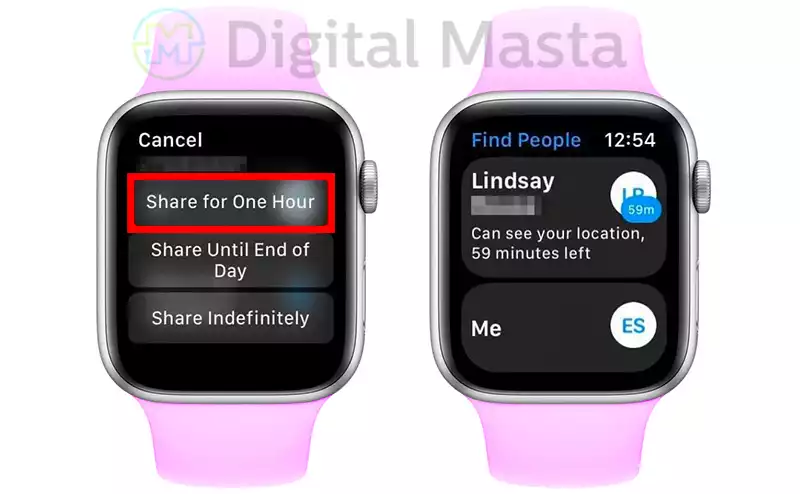 When you begin sharing your location, the other party will receive a notification that you have begun to do so. This will appear on both your Apple Watch and iPhone.
What does it mean to share your location?
Sharing your location with a contact enables them to see exactly where you are on a map and it shows how far you are from them. It is incredibly accurate and moves along with the person as they move. For these reasons, it is imperative that you only share your location with people you know and trust.
How does this differ from sharing location via phone?
Well, in some ways there is no difference at all! Your Apple Watch will provide just as accurate data about your whereabouts as your iPhone can. In fact, most of the time your Apple Watch will use the location picked up by your phone, it just makes it possible to activate these features from your wrist. There are some cases where this will not be the case though – for example, if you are out of range from your iPhone, and your Apple Watch is no longer exchanging signals with it, then as long as your Apple Watch is a model with GPS and cellular connectivity, it will kick in its own location pinpointing feature. Due to the fact you're looking to find out how to share location from Apple Watch instead of phone, you should know that there is no real difference, and the people with whom you share your location will not notice any changes whether you use your phone or Apple Watch.
If your Apple Watch is not a GPS enabled model, there is the possibility for some confusion to arise, as no matter where you are, even if you are out of range, your Apple Watch will only share the location of your phone, rather than the location where you are wearing the Apple Watch.
The process of sharing your location from your phone is a little bit different too. In fact, there are two ways to do this.
The first method (via Messages) involves the following steps:
Open up your messages app.
Find the thread of messages with the contact, or group, with whom you intend to share your location. If you do not already have a conversation thread with them, then start one.
Click on the circular profile at the top middle of the screen once you are in the message thread itself.
Three options will appear. On the right, there will be an icon with an "i" in a circle, labeled "info". Choose this option.
On the following screen, you will see an option outlined to share your location. Choose this.
Much like the Apple Watch, you will be prompted to choose how long you share your location. Pick between an hour, a day, and indefinitely, according to what suits you best.
The other way (via Find My):
Open up the Find My app on your iPhone.
There should be an option for "people" on the left side of the tab. Select this.
You will see a plus symbol, click this and then click share my location.
Here, add the names of any contacts you would like to share your location with – these people will need to have an iPhone or another Apple device for this to work – their names will light up blue if they are eligible.
Then hit send. Simple as that!
Remember to turn it off once you're done sharing your location.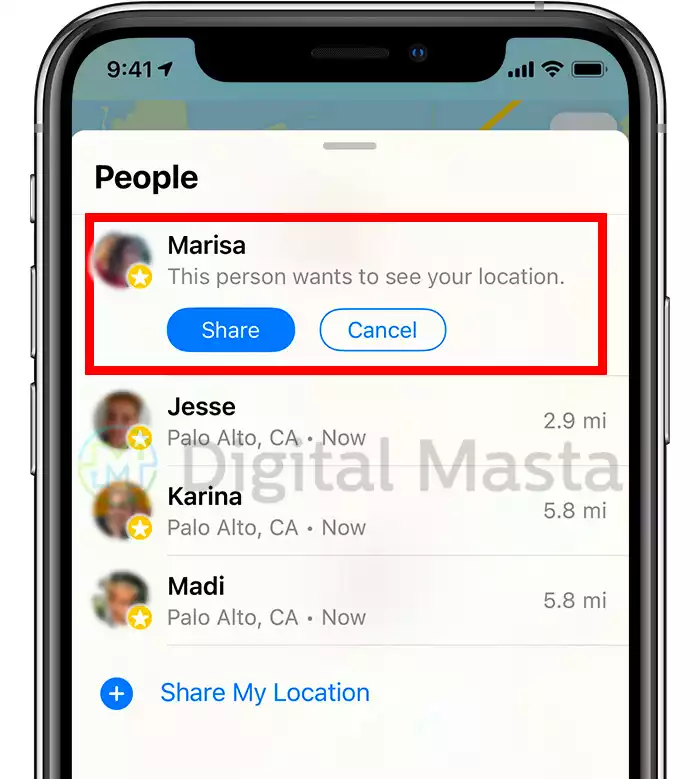 Sharing with Android users
Unfortunately, at the time of writing this article, you will still need to get your iPhone out to share your location with non-Apple users. It is hoped that this will change in the future but for now, apps like Google Maps, WhatsApp, and Messenger offer a good bridge between.
This is simple too, as long as location services are enabled for the apps on which you intend to share your location. On WhatsApp, while in a text thread, you just click the plus symbol near the text box and then select the location-sharing option. On Messenger, you select the arrow for location while inside a chat. You can also do it from Google Maps by clicking your profile image on the top right of the screen and then choosing the location-sharing option.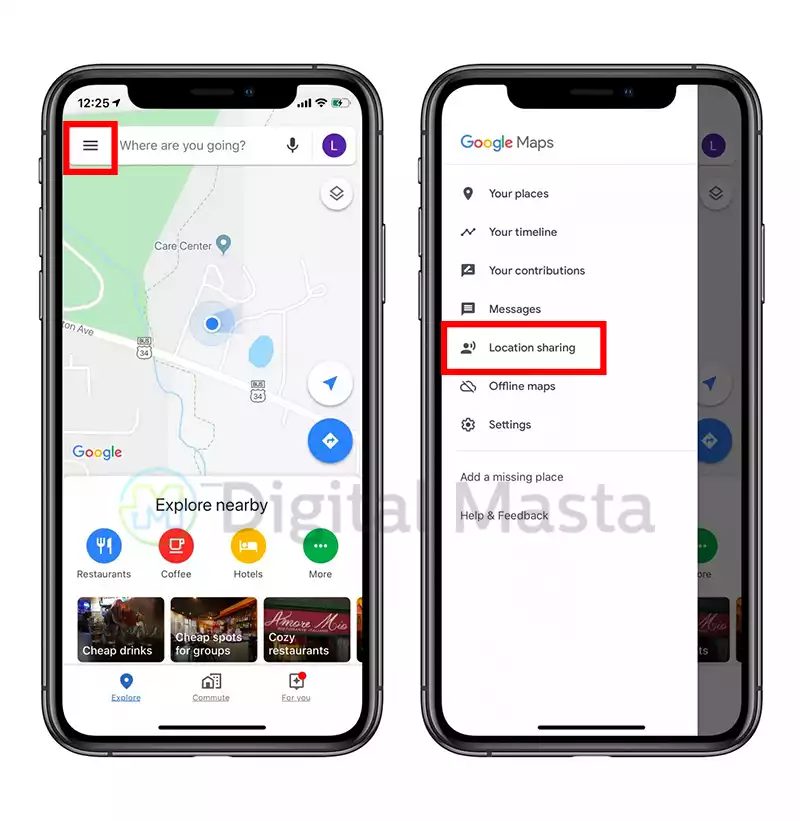 What's so great about location sharing?
One great benefit of this feature is that you can do it on the go, on the run, you don't need to juggle your phone with anything else you might have in your hands. Likewise, sometimes you might not want to draw any extra attention while sharing your location and so being able to share it from your watch is a massive bonus. Overall, it is a practical feature, whether you just need to find a friend while out and about, or whether you need someone to make sure you get home safe. Hopefully, after reading this, you know how to share location from Apple Watch instead of phone!
---
More stories like this
---