---
You can also be interested in these:
---
Modern day gamers have a full smorgasbord of gaming equipment, and this extends especially to chairs. Gaming chairs are important, keeping your back from aching during all of those longer gaming sessions. There's not really anything that can replace having a high-quality chair, hence why they've become a high-demand item with many different companies manufacturing their own offerings.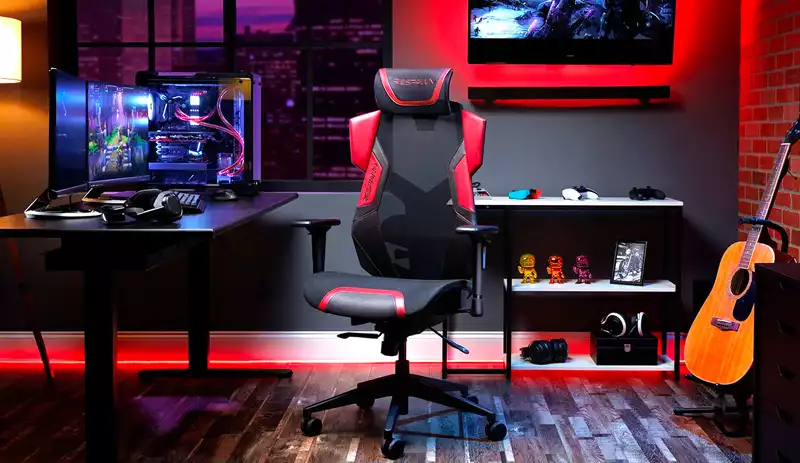 Today we'll be taking a look Respawn's line-up of gaming chairs, comprised of several different models made to fit the needs of every type of gamer. There are a ton of different models, so it's important to know the specifics of each one so that you can make the best choice for yourself. With that in mind, let's dive straight into the review!
Respawn 110 Pro gaming chair review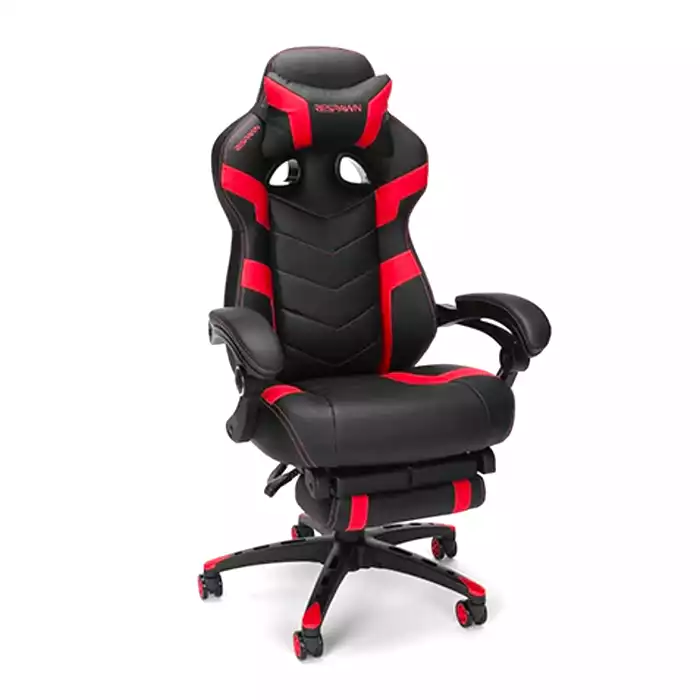 The Respawn 110 Pro gaming chair is the brand's most popular product, and it's not really surprising. It's an improved version of the original Respawn 110 gaming chair, and it currently serves as the company's budget offering. Despite that, in most regards, it's essentially just like most gaming chairs, and even outdoes them in some aspects.
When it comes to design and build quality, this unit is very similar to the popular GTR Racing chairs. It's very sturdy and sound thanks to a solid metal frame, while also sporting a contoured back that hugs your body when you sit down. In terms of materials used, this chair is made up of real bonded leather, a choice that gives the chair an elegant look and a nice amount of comfort.
You also get pivoting 4D armrests that pivot as your arms move. Armrests like these are more common on higher-end gaming chairs, so it's a pleasant surprise. It's a surprisingly good value for money, and it's a big part of why this is one of Respawn's most popular offerings. For the price of $189, you'll be hard-pressed to find a gaming chair with the same number of features.
Overall, the Respawn 110 Pro gaming chair is a fantastic budget gaming chair. With a wide variety of different strengths, various different color options and only a few downsides, the chair punches well above its weight. We highly recommend it for the budget conscious user! Now, let's move on with the list.
Respawn 200 gaming chair review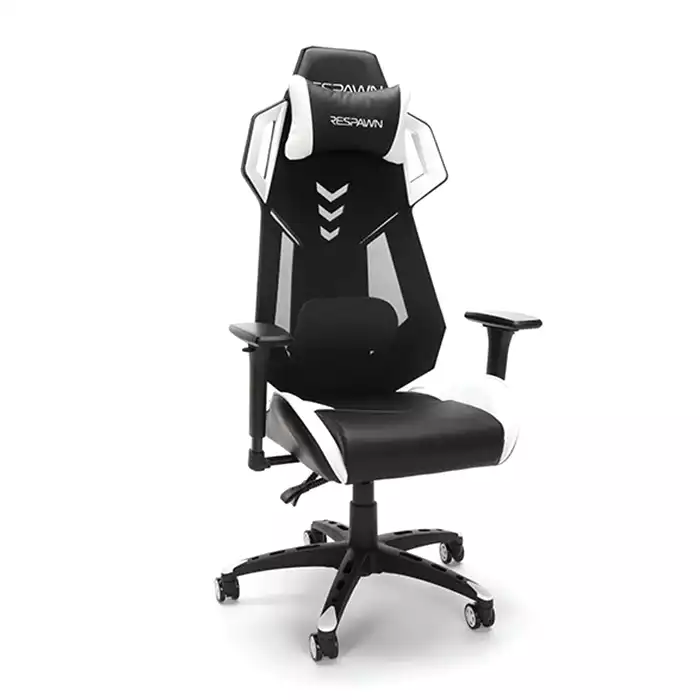 Next in the line-up, we've got the Respawn 200 gaming chair. Coming right after its younger brother the Respawn 110 Pro, the Respawn 200 serves as a small upgrade to the model before it. As such, it doesn't really sport all too many meaningful upgrades. In some ways, it's even burned some features for one reason or another, making room for a new breathing mesh design.
Thanks to how it's designed, the Respawn 200 gaming chair is a lot more breathable than similarly priced gaming chairs. Design-wise, it's also a lot more angular than the Respawn 100 Pro. Despite that, the chair retains the pivoting arm-rests, solid metal frames and bonded leather upholstery of its more affordable sibling.
Comfort is still excellent here, especially thanks to the cooler breathing design and adjustable neck pillow. It's a simple concept for sure, but it works quite well in making a chair that's more comfortable. At $219, it also does just enough to set itself apart from its more affordable sibling. Still good value, and worth the tiny bit extra.
Respawn 400 gaming chair review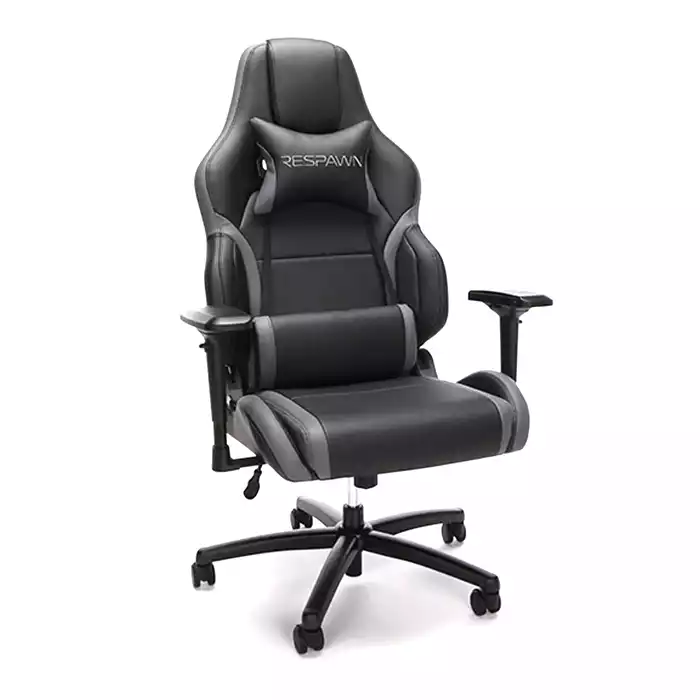 Following the Respawn 200, we've now got the Respawn 400 gaming chair, a unit that's a lot more substantial than the previous few chairs we've seen. The main selling point for the Respawn 400 is its 130-degree recline with tilt tension for full ergonomic control and the ability to handle a weight capacity of 400lbs. At 19.50" tall and 24.25" width, it's definitely larger than the average gaming chair.
In terms of design, it's a lot more simplistic looking than most other gaming chairs, and this is reflected in the more sparse colour options, of which there are only three. We get a lumbar support pillow build in, as well as a neck support pillow to keep things ergonomic. The bonded leather upholstery keeps thing soft and comfortable, and of course everything here is padded.
When it comes to pricing, the Respawn 400 comes in at $274, which is a bit higher than ones before this. It fits a specific niche of being a larger gaming chair for those we need it, especially thanks to how sturdy it is with its steel frame. The fully bonded leather build does leave it being a bit warmer than it should be, though considering how it's competing well with chairs in the $400+ price range, it's a fine tradeoff.
Respawn 800 gaming chair review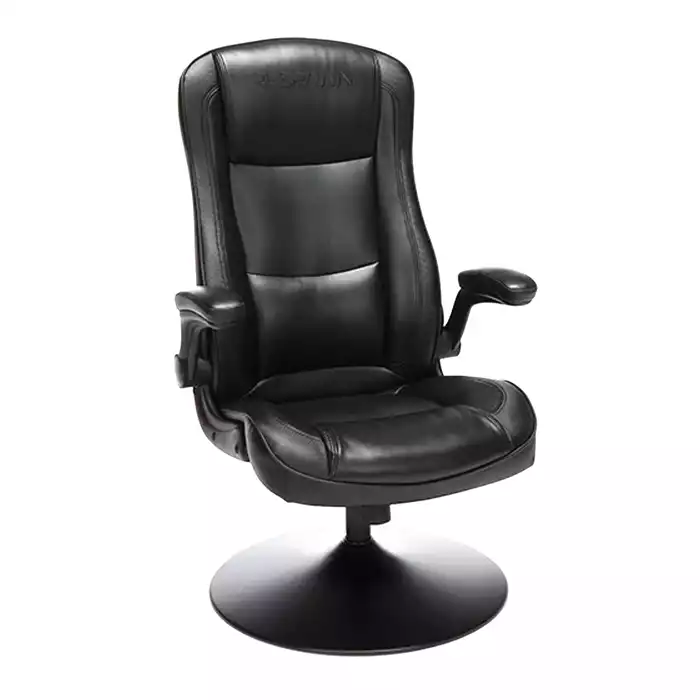 Now we're getting into the company's console chairs, which are chairs that don't have wheels, leaving them stationary. The Respawn 800 is styled very differently from the racing-style gaming chairs that we've seen before this, trading ergonomics for more straightforward plush comfort and adjustability. It's built like a rocking chair more than the average gaming chair.
Featuring a swiveling base, the Respawn 800 can also rock back and forth for maximum comfort. The more lounge friendly design means it doesn't need to strictly fit in a gaming scenario. Made from bonded leather, the chair also has incredibly dense and plush cushioning. Also, the Respawn 800's armrests can be flipped up.
The pricing for the Respawn 800 is excellent however, at $179. It's squarely in the price range of the Respawn 110 Pro gaming chair. Considering how it's a bit more comfortable than its similarly priced counterpart but lacking in the mobility department, it's a decent trade-off if you don't need to move around much. There's also once again the breathability issue, but for the price, you can't complain.
Respawn 900 gaming chair review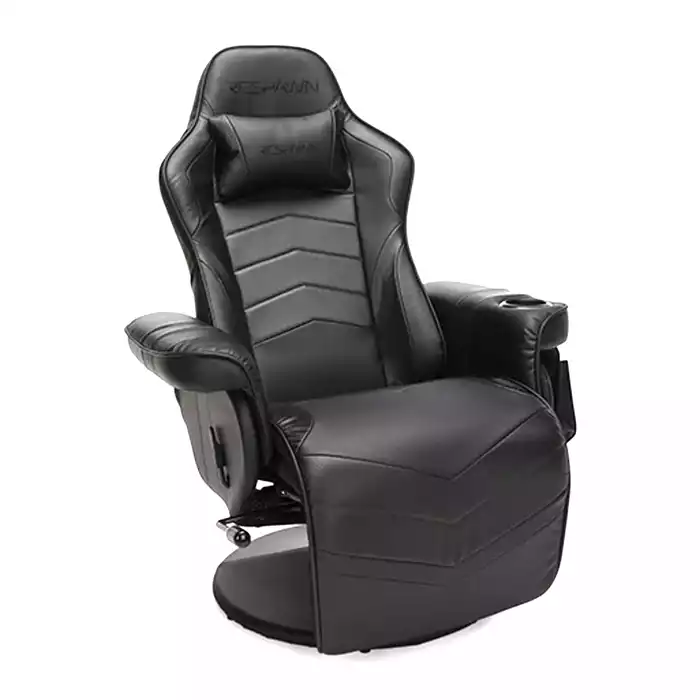 This is the second option for gamers who don't need their chairs to move around all that much. It's a fair bit larger than the Respawn 800, and it makes great use of that extra size to bump up the comfort to the highest degree. It's capable of not only fully reclining by 135 degrees, but the footrest also extends allowing the user to lie back and relax completely.
Like the Respawn 800, it also swivels in a complete 360 degrees. Unlike other gaming chairs, the Respawn 900 comes with a fair bit of extra bells and whistles. It has a side pocket that you can use to keep gaming peripherals such as a gaming controller or some sort of portable storage device. There's even a cup holder on the armrest, rounding off a fascinating round of features.
The Respawn 900 provides tremendous comfort for hours of gaming and doubles as an excellent choice for home theaters. The comfort on offer here is off the charts, any user would be hard pressed to find a gaming chair at this $299 price tag that offers similar levels of comfort.
Conclusion
Overall, the Respawn line of gaming chairs are shockingly solid, with every chair offering some form of value and specialty that allows them to stand out from the competition. On top of that, the pricing here is incredibly competitive compared to other options on the market. We give every chair on here a heart recommendation, thanks to their excellent quality and value pricing.
---
More stories like this
---