---
You can also be interested in these:
---
The Samsung Galaxy S2 is a legendary device, one of the great landmarks of the smartphone world. It was one of the first devices to truly hit the mainstream, with tons of fans and support even until now. If you're an owner of Samsung's former juggernaut, what if you want to extract some extra use from it? Say hello to the world of rooting, opening up a whole new slew of possibilities for the device.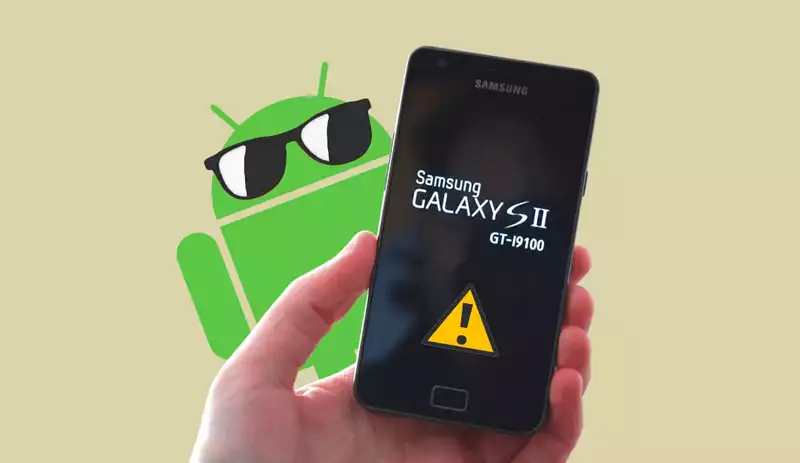 Rooting allows you to make a ton of deeper, system level changes to your device. Many of these tweaks can even improve the device in huge ways, including big performance improvements and better battery life enhancements. It also allows you to truly customize your Samsung Galaxy S2 and make it your own, which is appealing to many people.
So, if you'd like to learn how exactly to root your Samsung Galaxy S2, we've got you covered. We'll take you through the basics, all the things you'll need for it and the important things to remembers when you do.
Samsung Galaxy S2 root preparations and precautions
It's important to note that there's risk that comes with rooting your smartphone. For starters, it voids your warranty, and there's always the chance that you could accidentally botch the procedure and brick your device. Once this happens, your smartphone will never be able to work again, a scary prospect, especially if you're not proficient with smartphones in the first place.
Thankfully, there's very low risk of making your device unusable these days thanks to advancements in rooting software, but it's good to keep in mind. To avoid this, you'll want to ensure you've prepared everything you'll need in advance. That way, you get to avoid unknown variables and issues getting in the way. So, what will you need exactly, and how to root S2 smartphone?
First, you'll want to verify the specific model number of your Samsung Galaxy S2 since it's important for some rooting methods. Next, enable the installation of apps outside of the Google Play Store over in the settings. You will also need to have a backup of your smartphone in case things go wrong. Finally, keep your phone above 80% battery before starting and enabling USB debugging.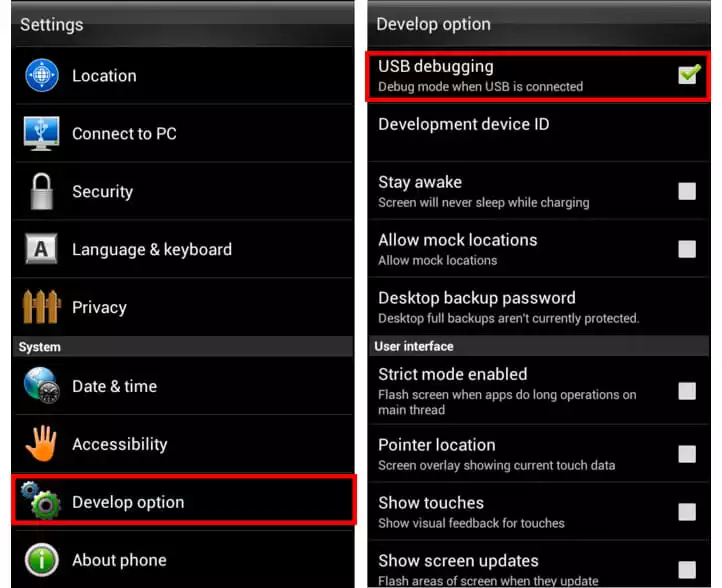 Now that you've finished everything, you're all set to start the rooting process. But, there are a couple of ways you can root your phone, so which one do you go for? Worry not, we'll look at some of the options available and see what the pros and cons of them are.
Samsung Galaxy S2 root method 1: Framaroot app
This one's pretty simple, utilizing a 'One Click Root' application to root the device with ease. In this case, we'll be using the Framaroot app, which is available from the Framaroot website here. Once you've downloaded and installed the application, the following process is straightforward and easy enough for even a complete beginner to understand.
To begin, launch the application and install SuperSU, which serves as a utility that gives you super user privileges. After that, select your smartphone model and you'll receive a popup that tells you about how you've successfully rooted your device. From there, just reboot your device, and your essentially done.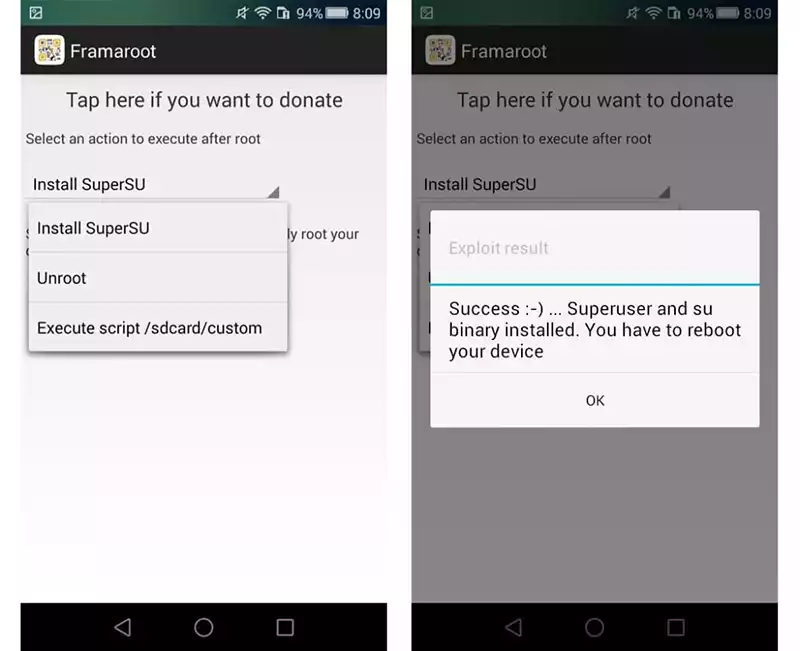 As you can see, it's by and far the safest and easiest method to get your Samsung Galaxy S2 root done hassle free. There are also other 'One Click Root' applications like KingRoot, KingoRoot and TowelRoot, but here we'll only list Framaroot as it's the most popular and trusted option.
Samsung Galaxy S2 root method 2: Manual root
This is the tried-and-true method that users have been using ever since rooting smartphones as a practice began picking up speed. It requires more work and understanding of what's going on, but it also allows for users to better understand the process and make tweaks themselves. For this method though, you'll need a few more tools to get started.
For starters, you'll want to download Samsung Kies on your computer, a piece of software that helps you install all the drivers for your Samsung Galaxy S2 to interface with your PC. Next up is the Odin3 utility, which you can grab from here. Third, grab an insecure kernel for your specific Galaxy S2 model over here. Finally, you'll want to download the actual rooting tool itself, Samsung Quick Root.
Now that everything's in order, you'll want to put your Samsung Galaxy S2 into download mode. To do this, turn off your phone. Then, turn it on by holding down the power button, home button and volume up button at the same time. Your device will now boot up with a prompt about the dangers of custom ROMs. Press "Continue", and your phone will now be in download mode.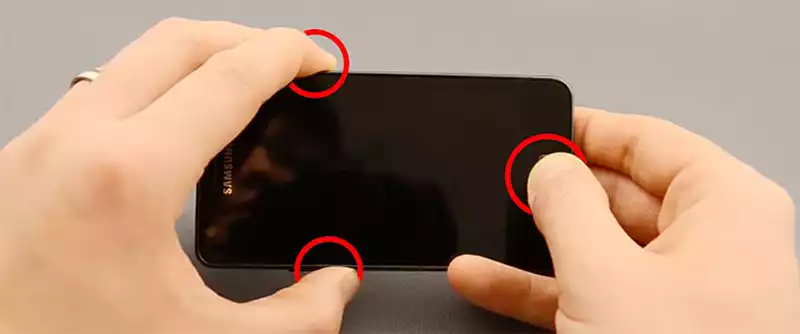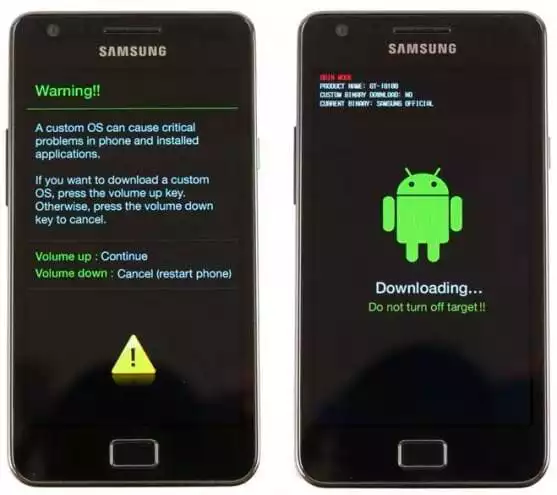 Connect your smartphone to your PC via USB cable and then start up Odin3. If your PC recognizes your Galaxy S2, the top left box in Odin 3 will be yellow, which is what you want. Look right under that to see the options, and make sure only 'Auto Reboot' and 'F. Reset Time' are ticked.
Look over on the lower right side of Odin3 and select the PDA option, then load in the insecure kernel you downloaded earlier. Once everything is in order, click the start button and wait for the yellow box to turn green with the word "PASS!" in it. Your phone will then reboot, showcasing a bright yellow triangle as it starts up as proof you've installed an insecure kernel.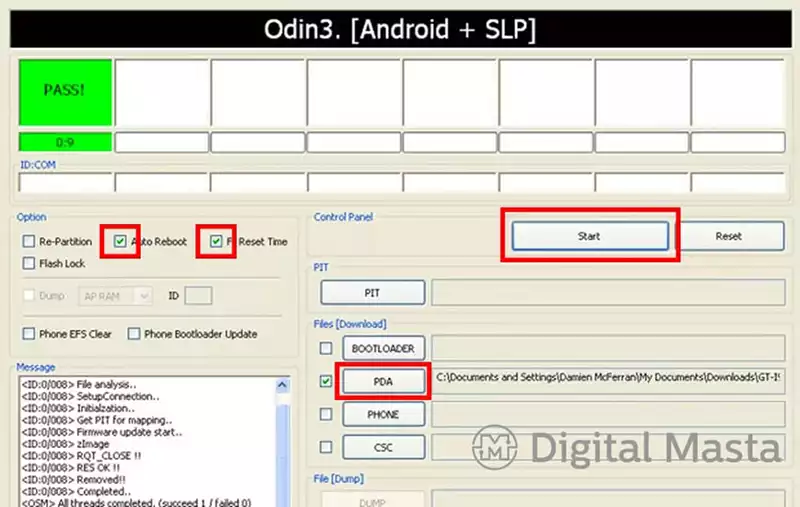 Finally, once your Galaxy S2 has fully booted up, open Samsung Quick Root. It'll ask if you've enabled USB debugging and installed an insecure kernel, which you certainly have. After that, it's as simple as clicking the root button, after which the utility will do the rest. And with that, you've learned how to root S2 smartphone!
Conclusion
After all of that, you're now free to do what you want with your smartphone. Celebrate your newfound Android freedom by installing a new skin over your overlay or removing pesky system applications that you couldn't before. Rooting opens your device up to many possibilities, so stay safe and have fun!
---
More stories like this
---