---
You can also be interested in these:
---
When it comes to premium 4K TVs, Sony are one of the most prominent names that come up, and for good reason. The Japanese technology giants have had some of the best TV alternatives on the market, and they're constantly pushing the boundaries of what's possible with their products ever since the company became popular back in the 80's.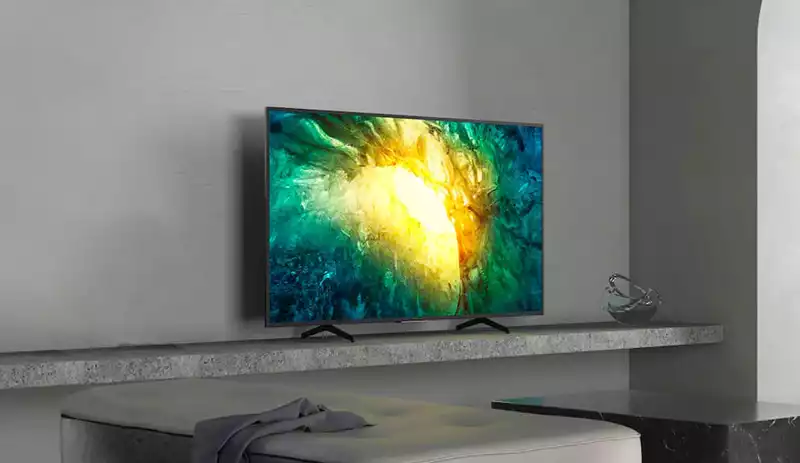 But what many don't know is that Sony also has products that fit into the lower end of the market, especially today's review topic, the Sony X750H 4K Ultra HD TV. That's not to say it's lacking a lot though, on the contrary it's still quite the impressive offering. So, let's get into our Sony X750H review and find out how well the television performs.
Design
Starting off, we've got the basic look and build of the Sony X750H, and it's nice but mostly unremarkable. The bezels on here aren't as thin and clean as those on their higher-end options, but the slightly chunkier bezels don't take away from its look either. It still looks like a presentable and good-looking television that would fit in fine in any living room.
Another thing to take note of is that the Sony X750H comes with a stand, but again it integrates itself quite well with the overall television's design. The feet on the stand are small and narrow, allowing it to stand just fine on smaller tables. On top of that, the feet are very stable. Once properly secured, there's little to no wobble despite the television's size.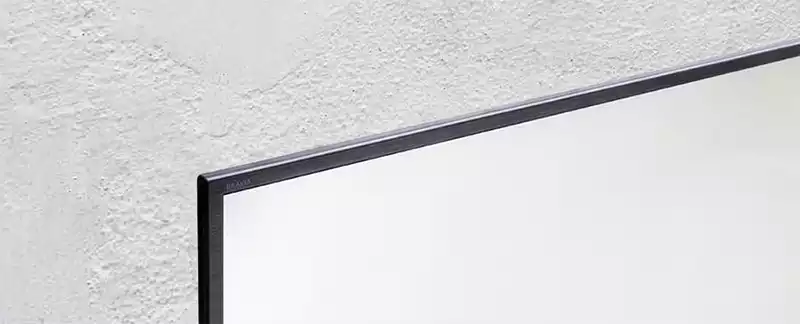 Overall, the design strikes us a mostly utilitarian design that's built to fit its purpose, but with just enough flair to be recognizable as a Sony TV. This function over form mindset carries over to the build quality, where it sacrifices a bit of aesthetics in favor of being more solid and sturdy, which we can appreciate. Sony knows what to focus on when it comes to a budget television.
Display quality
So, what about how the Sony X750H looks? Thankfully, it performs great in this department. Excellent contrast ratio is the first thing that comes across, allowing the TV to display some deep black colors. Thankfully, the maximum brightness is also high enough that it's very visible in bright rooms, though HDR mode does bump this down a little. In our opinion though, HDR actually doesn't make too much of a difference.
When it comes to gray uniformity, it's quite average. Some visible vignetting at the corners and a fair amount of dirty screen effect is present when you look closer. Things improve a little more in darker show scenes, but the unevenness is still fairly noticeable. That said, it's not all too bad, just not exactly top-notch stuff either.
Where the television does struggle however is with below average viewing angles. Viewing things dead on from the center of the display makes for a striking and impressive visual, but as soon as you start viewing it from off angles, colors start to wash out and the gray balance starts getting thrown off. Definitely not suitable for widescreen viewing, though it works fine in a living room.

What about the television's response time, in case you want to do a little bit of gaming on it? Overall, it has some pretty good response time of anywhere between 5ms to 15ms, though gaming mode keeps things more consistent towards the lower end of that scale. While not optimal, it's more than adequate, keeping up with the running theme so far.
Another thing to note is that it runs at 60Hz, so you're not going to get smooth 120FPS in games, though that's not something you'd really expect from a more budget oriented TV. Still an overall decent package all things considered.
Software
We're not going to spend too much time on this one because it's essentially just another Android TV. It has all the hallmark features of a smart TV running Android, including all the Google Assistant voice shortcuts that make these easy to use. Again, nothing much to say here, it's a good operating system for a smart TV, and this one is no exception.
Connectivity
You wouldn't expect a budget television to have the most impressive connectivity, and that does apply here. That's not to say it's bad however, in fact, basically everything you could want is here, there's just nothing outside of that. We've got a couple of USB ports and two HDMI ports as well. Unfortunately, the HDMI input here is the older 2.0b standard than HDMI 3, but that's the trade-off you get.
We've also got a cable connector for broadcasting too, which is odd but still great to see. Over on the bottom we have another group of ports. These are comprised of a composite video input along with an analogue audio stereo input. There's also a digital optical audio output for connecting devices that don't support HDMI, and an Ethernet port for wired internet connectivity.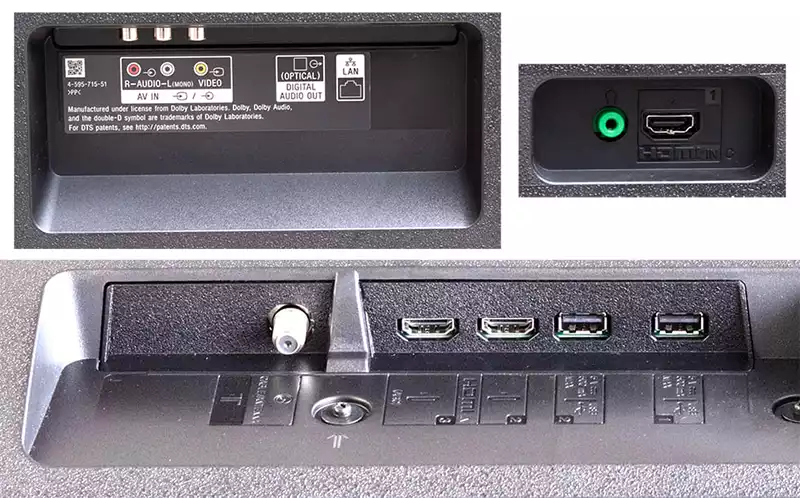 Finally, over on the back of the Sony X750H we find a few more ports to finish things off. Over here we have a couple of USB ports with a standard headphone jack and a third HDMI input for convenience. That's the complete roundup of every single port on this device, and for the most part it's all quite adequate. Nothing crazy, but it has everything you could want, just with no extras.
Conclusion
Overall, the Sony X750H is a good budget oriented 4K TV, and not too much more than that. The picture quality is mostly excellent where it matters most, and the design is inoffensive and somewhat good. Build quality here is also all solid stuff, and many small touches have been added to make sure it's sturdier when it's sitting in your living room.
Some qualms and corner cutting are still apparent, chief among these being the TV's narrow viewing angles, and its screen uniformity issues can get annoying. It's locked at 60Hz, and while the input lag isn't too bad, it's also not exactly anything great.
That's getting ahead of things of course, as all these qualms are barely anything when considering what the television is. It's designed for those looking for a 4K TV that does not cost much. It performs very well compared to other budget TVs. It has a higher peak brightness in SDR and HDR than similarly priced televisions, and that makes it a solid choice.
---
More stories like this
---