---
You can also be interested in these:
---
Lenovo is one of the world's leading personal technology and laptop manufacturers. Their laptops are renowned for their sleek, lightweight design and quality. Lenovo is most known for their ThinkPad line of laptops that was released in 1990 and have been an international powerhouse of electronics since acquiring the Personal Computer Division of IBM in 1981. However not everything that glitters is gold. You will also find an assortment of error and factory malfunctions like your Lenovo camera not working all of a sudden.
Despite being a leading global manufacturer of personal computers (PCs), sometimes problems arise with Lenovo laptop users' devices, which can be a frustrating experience for consumers. A common problem often found in online discussion forums and social media is associated with the Integrated Lenovo camera. If you have a Lenovo camera not working or defective, on this article you'll learn how to fix it.
Why is my Lenovo camera not working?
If you're looking online for an answer to this problem, we are here to help. Lenovo's built-in camera is usually a reliable, well-performing voice and video chat tool for your computer. But if the Lenovo camera doesn't seem to be working properly, then there are a few things to try before you give up on it and rush out and purchase an external webcam. This month we would like to offer our solutions to some of the common problems that you may be having with your Lenovo built-in camera as well as providing our hints and tips to help you fix the Lenovo camera not working in Windows 10.
Lenovo camera common problems
In Windows 10, the internal pre-installed Lenovo Camera that is no longer working is most prominently due to a faulty webcam driver. A frustrating issue and one of the main common camera issues. An outdated device driver is one of the main causes of problems with Windows devices and app permissions. If you're experiencing this problem, then you will need new Lenovo device driver updates to fix the common issue.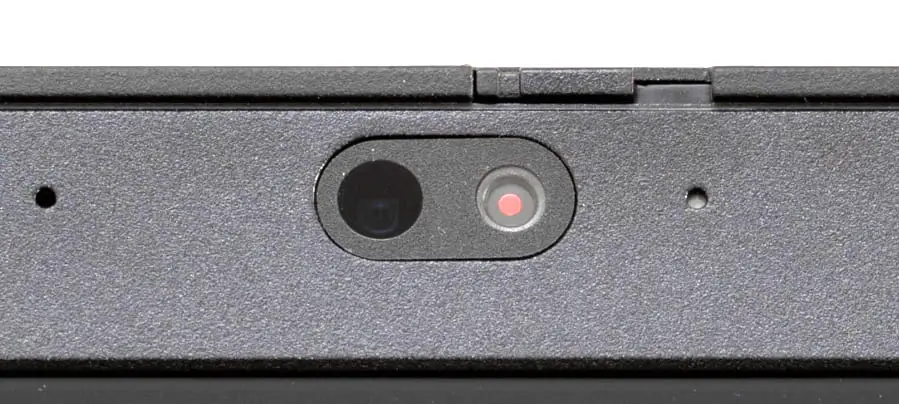 A second Lenovo camera issue can occur after users upgrade to the latest OS version and Windows fails to install the driver correctly, or if the device driver is outdated or defective and not updated.
A third problem often encountered online is that a user improperly configures the built-in Lenovo settings and camera Lenovo settings in external applications and software.
In other cases, it may be because of a malware infection that is blocking Windows system files from working properly. If this is the case, we recommend downloading Malware Software and scanning your computer for any possible malware related issues.
Troubleshooting steps to fix a Lenovo camera not working
The simplest and easiest way to resolve a Lenovo Camera not working is to first check if the webcam is enabled in Windows Device Manager. Follow these troubleshooting steps to check:
First, launch Device Manager by right-clicking the Windows Start button and selecting "Device Manager".
In the Device Manager window, locate the Lenovo Camera in the Imaging Devices driver tab.
If there is a warning then the camera has been disabled and has a problem. If enabled, right-click the Lenovo Camera to disable it.
In the Device Manager window, locate Lenovo Camera and click on it once.
In the following window that appears, select "Update Driver Software".
After selecting Update Driver Software, select "Browse my computer for driver software" to update the laptop camera driver and hardware settings.
After the necessary files have been located, Windows will begin to install the driver automatically.
This should fix your Lenovo Camera not working problem within a few seconds or minutes.
If Windows doesn't locate the latest driver, update the driver package and device settings by visiting this page and downloading the latest Lenovo device drivers and reinstalling them.
Alternative steps how to get your Lenovo camera working again
If this doesn't solve your problem and the Lenovo Webcam is still not working, then you may need to uninstall and reinstall your camera program to fix a compatibility issue. We would first recommend checking to see if your Lenovo Camera works in some programs and not in others. This could reveal that there is not a problem with the camera itself but rather the software and you may just need to make sure the Integrated Lenovo Camera is set to be the default camera for a program. Follow the steps below to make sure that the Lenovo camera will work with a program.
First, open the program in question and check if it has an option to use your webcam. If not, you can always add it as an additional camera to use within the webcam program. To add another camera within a video chat program, such as Skype or Microsoft Teams, follow these steps:
Launch your video chat program
Sign in to your account.
Go to the "Camera" menu and select "Camera Wizard" or "Add New Camera".
Select "Camera Without Audio" and click next.
Follow the instructions from your video chat program and make sure that the Lenovo Camera is selected as an additional camera that can be used on a Skype call or Microsoft Teams chat session.
If this does not resolve the Integrated Lenovo Camera not working, try disabling all other third-party camera apps. This can help to clear out any possible blocking issues and fix the problem(s) with your Lenovo built-in camera for good. If these two suggestions don't work, then the next thing to try is to create a new user account on your computer and log into this new account. This will allow you to see if the problem is unique to your account or if it persists in other user accounts as well.
Another thing to do is check whether there are any updates available for Windows 10. Sometimes, an update can improve compatibility with other essential programs and fix issues that may be preventing the Lenovo camera from working properly. verify that the camera is enabled in Windows 10. Windows 10 may have automatic settings for built-in devices such as your Lenovo camera, which may be turned off and need to be switched on again.
If the Lenovo camera problem persists then you may need to visit your retailer or local IT support who will be able to resolve your technical support issues. Another alternative is Lenovo support themselves who will be able to offer individual responses to any questions.
Final Thoughts
If your Integrated Lenovo Camera is still not working after all these options, then you may want to take it back to the place of purchase for repairs if you paid for the extended warranty and the problem continue. Alternatively, you could contact the Lenovo customer support staff who will be able to further assist you by phone or email.
Don't forget to share this article with all your friends on social media if you think it will be of interest. if you have any ideas for articles, features, or reviews, feel free to write in the comments section below.
---
More stories like this
---